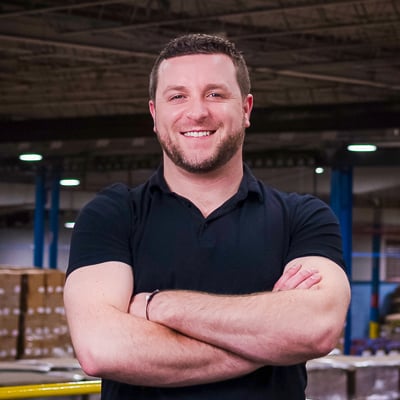 6 Reasons Why You Should Be Using Flexible Packaging For Your Products
Packaging Materials | Environment | The Business of Packaging | Plant Performance | Packaging Design | Shipping Protection | Food Packaging | Packaging Psychology
Flexible packaging is one of the fastest growing forms of packaging in the industry and it doesn't look like that growth is stopping anytime soon. Not only is it beneficial to both manufacturers and retailers, but it also has it's perks for consumers as well. Flexibility is the name of the game, not just in a tangible sense. The options available in the flexible material space are almost endless! Read on to learn why flexible packaging is so innovative and the great perks that come along with transitioning to using it to package your products.

Flexible Packaging Is Lightweight Material
One of the greatest features of flexible product packaging is that it's lightweight. The benefits lightweight packaging include reduced use of resources required to produce your finished goods (which is great not only for your carbon footprint but also for your brand's corporate responsibility), lower transportation costs (thanks to less weight per product when compared to alternative packaging materials), and easier storage that takes up less space in your own facility.
Flexible materials are also often much easier to open for an end-user as well as easier to carry (think less bulk) and they offer excellent resealable options for consumer convenience. There are several options available for easy linear tear packages and reclosable zippers to add further convenience and make your products more attractive to your target market.
Flexible Packaging Gives The Ultimate Protection
Most flex-pack options are made out of materials that are great at withstanding harsh environments and changing climates. This allows for your product to stay protected from hazards during transport and storage. Not only this, but the ability of flexibles to protect your products from rough handling is outstanding.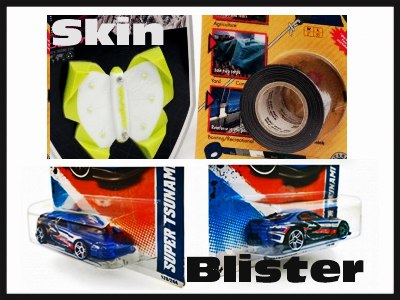 It also makes it easier for consumers to keep the products also protected in their home while creating less waste. If they are able to reuse and easily open/close the packaging for multi-use products they can use the product longer and possibly even re-use the packaging for other items. Again, a keyword here is convenience.
As an added bonus, the quality of protection with lightweight flexible materials has dramatically improved over the past 10 years. A product that required an 80 gauge film to properly protect it can now use a 40 gauge film without losing any protective qualities. This means less cost and improved efficiencies with your machinery and production processes.
You Can Get Extra Creative With Flexible Packaging

Flexible packaging offers a wide range of customization. You're able to select and optimize your product packaging in practically any shape or size to ensure you are meeting the needs and wants of your target market, and speaking their language.
The ability to print with high-quality graphics on most flexible materials allows you to reduce costs in labeling while adding the eye-catching impact your product needs to stand out among the competition in the retail space. This allows you to be more competitive in the retail space as well.
Unique and creative packaging is going to stand out on the shelf. This brings opportunity to drive more interest and sales your way.
---
Want to know more about flexible protective packaging and how it can benefit your brand? Get your free copy of the Ultimate Guide To Protective Packaging Here!
---
The Materials Of Flexible Packaging

When it comes to flexible materials there are so many options to make your packaging perfect for your product. From films, bagging, and pouches to carded packaging including blister and clamshells, there are light and flexible packaging options for almost any product. This also extends to secondary packaging like air pillows and stretch wrap for palletizing.
We mentioned earlier that the flexible materials are great at protecting your products. To get even more specific, several types of flexible materials, like polyolefin shrink film, are FDA approved food-grade materials.
Customization is hugely available in the flexible material space, with different additives, there are multiple options available for protective barrier layers in multi-layer flexible films like pouch packages to add things like UV protection and anti-fog properties to keep your product protected while looking its best long-term.
Flexible Packaging Is Better For The Environment
flexible materials allow for less waste than your typical packaging. In fact, production for flexible products could use up to 85 percent less energy than alternative packaging materials depending on your production. This also means that you're cutting down on carbon emissions and doing your part to reduce your impact on the environment.
As mentioned above about lightweight packaging taking up less space, your both reducing the impact of transportation, shipping and warehouse costs while also further reducing your environmental impact with lighter products that take up less space on each pallet you ship. Reducing the amount of trucks needed to deliver your products and the fuel that truck will require to deliver your goods is never a bad thing! Not only is this great for the environment, but it's great for your companies budget as well.
Flexible Packaging Offers Amazing Graphics
When it comes to printing graphics on packaging - almost all flexible packaging can be printed on, and with super high quality graphics! Why use additional labeling materials when you can print directly on your product packaging? You can even use a clear window on the packaging to show off the contents of the package, which has been noted by consumers as more appealing. Being able to actually see the items your are purchasing to consume within its packaging leads to more confident purchase decisions.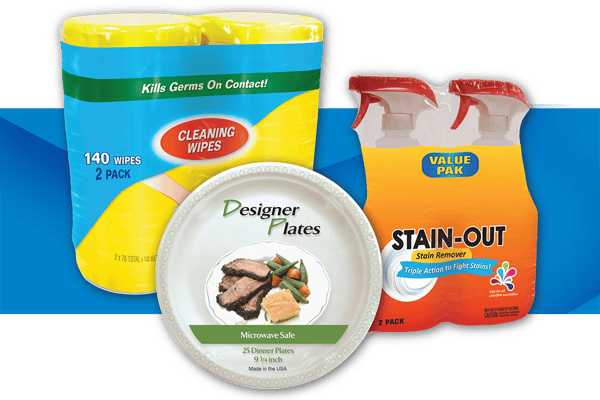 The main printing process for flexible materials has been flexographic print for a long time. Flexographics are added to the packaging via rubber or plastic printing plates and do not offer quite the high-quality graphics needed for stand-out packages. Digital printing is making a huge impact on the market as the quality of print is greatly improved as it is printed directly onto the substrate without permeating, forming a thin layer on the surface using heat.
There are now digital/flexo hybrids making their way into the market that are making a huge difference in the quality of print and the ease of production. Digital print does have a higher price-point but smaller runs of different SKU's are more profitable for a brand in today's marketplace of hyper-personalization, making the higher price worth the spend.
There are many benefits to utilizing flexible materials in product packaging for businesses, consumers and the environment. It doesn't cost more, especially when you take all factors into consideration. In fact, your sales could increase due to the interesting, convenient and unique packaging you can create for your products.
Get familiar with product protection with flexible packing materials by downloading your free Ultimate Guide To Protective Packaging below!
About David Roberge
I am grateful for my 9 years as part of the outstanding Industrial Packaging team. I was able to hang out with some of the most knowledgeable folks in the packaging industry. I feel even luckier that I was able to share that knowledge with you. I love learning, hiking, and growing people and teams both personally and professionally, and helping companies grow better.