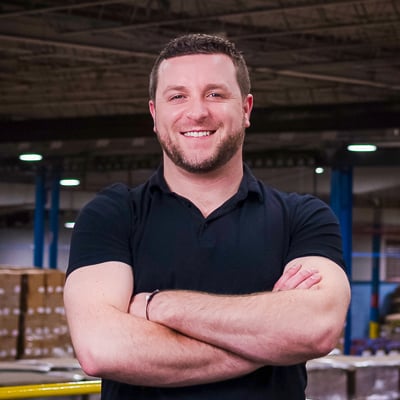 6 Key Benefits Of Sustainable Packaging
Packaging Materials | Environment | The Business of Packaging | Plant Performance | Investment | Packaging Design | Food Packaging | Packaging Psychology
Going green isn't a new phase that companies are going through. In fact, most companies have been making a shift towards sustainability. This shift includes sustainable packaging materials.
That's not to say that everyone has jumped on the bandwagon yet. Often, it can be easy to overlook how various departments of a company can do their part to be eco-conscious.
It doesn't always have to be a drastic change in business practices. Even simple changes can make a difference. Many benefits come along with being sustainable. Going greener with packaging brings many benefits along with it.
Sustainability is an essential dynamic to Industrial Packaging. During our six decades of business, we have found what sustainability in packaging truly looks like. In this article, we will take a look at the top 6 benefits of earth-friendly packaging.
1. A Reduced Carbon Footprint
Many consumers care about the impact they have on the environment. This impact directly relates to the products they choose to buy. And it affects the brands they choose to be loyal to.
For example, think about the everyday plastic bag or the once-ubiquitous plastic straw. Calls from consumers over the past few years to end these items have lead to many businesses removing these materials from their packaging or product offerings due to customer demands.
Once you switch to green-based packaging, you can include that in how you go to market with your products. This will help you to capitalize on your brand's corporate responsibility.
Beyond the business reasons, your business should consider implementing eco friendly packaging materials and processes. Why? Because when they do, it begins to reduce the negative impacts that you have on the environment.
Carbon footprint is the amount of carbon dioxide emitted when consuming fossil fuels. Whether you believe in global warming or not, you can reduce your CO2 emissions. You can do this by cutting down on the amount of packaging you have to use to complete your finished goods. All in all, that is an excellent thing!
According to the sustainable packaging coalition, carbon footprint is one of the main concerns at the forefront of many consumers' minds regarding the packaging of the products they buy.
Talk to any packaging manufacturer today, and they will likely confirm the growing calls from consumers for more eco friendly packaging. Suppose you want to meet the requirements of modern consumers. In that case, you will want to pay attention to the demands for items such as compostable packaging, packaging waste reduction, biodegradable plastic, and eco-friendly custom packaging options.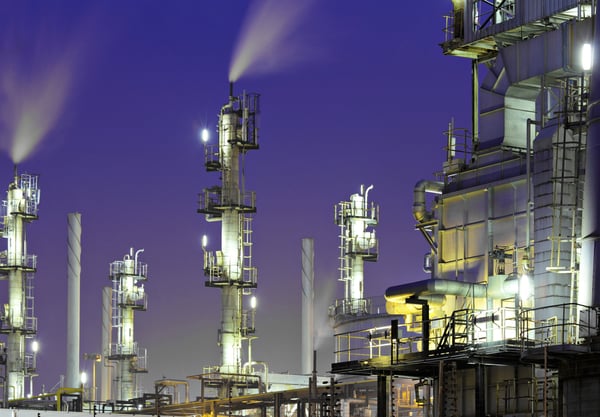 The weight of your packaging materials directly impacts the required energy to produce your products. And, it also affects the energy required to ship them to the retailer or end-user. Switching to a lighter-weight material can positively impact your carbon footprint.
2. More Storage And More Space With Green Packaging
Are you trying to make the packaging you use more sustainable? Chances are, you are finding more creative ways to be efficient with your packaging. When you shift to earth-friendly packaging, you end up with more space.
This includes the space required for transport. When you have more space, you can ship more products than you had prior while still reducing your freight costs. This helps you cut down on the number of transports you have to make, saving you money in the long run.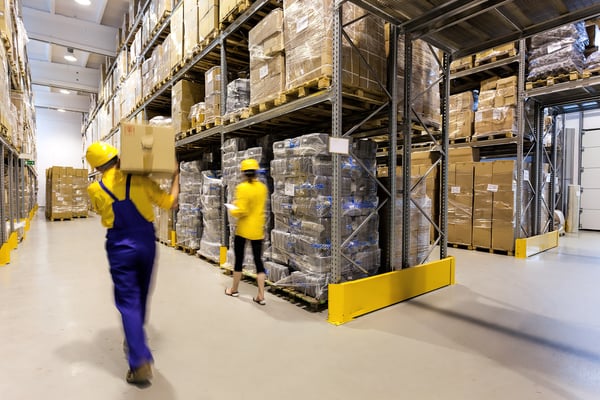 Additionally, with a smaller finished goods footprint, less space is required for storage. This additional space gives you many options like the ability to expand your product line. It will enable you to use the available space for different projects you could not implement prior.
The smaller package footprint also makes more room on the shelf. This allows you more flexibility in where your product is placed. It also allows for more creative displays.

---
Want to design or redesign your packaging to be more sustainable?

---
3. Earth-Friendly Packaging is Free Of Allergens And Toxins
Most biodegradable packaging options are non-toxic and allergy-free. But, biodegradable flexible packaging options are not plentiful yet. However, they are available and are making their way to better availability. Some bio-plastics can run on the same machinery as regular flexible materials. This makes the transition easier.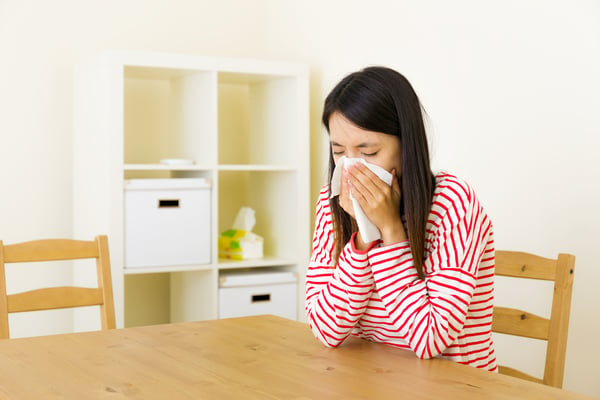 More and more people are concerned with what products they buy (and what they are made of). Additionally, they worry about the harm they can potentially have on their health and well-being. Bio-plastic is better for the safety and health of consumers. And, it also gives a consumer more incentive to buy your product.
4. Green Packaging Reduces Use Of Resources
The use of green packaging can also play a role in the amount of energy it takes to package a product or make the actual packaging. It can reduce solid waste, water usage, electricity, and emissions.
Some people have a negative view of flexible packaging despite the fact that it is greener than most forms of rigid packaging. It is mostly those who are unaware of packaging life-cycles. But, plastics have the upper hand in reducing carbon footprint.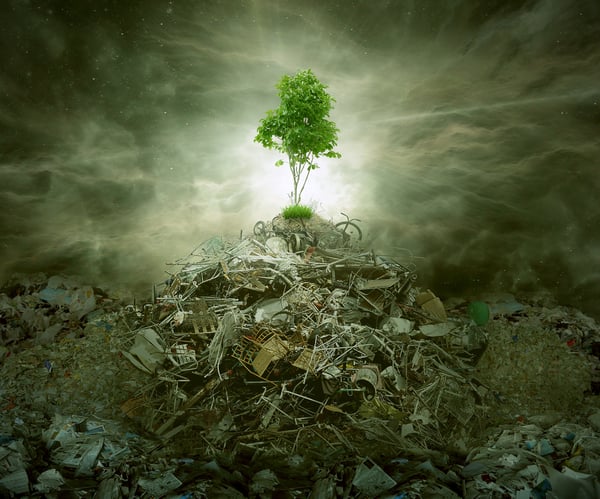 A study done by Franklin Associates, A Division of Eastern Research Group (ERG) back in 2014 for the American Chemistry Council (ACC) and the Canadian Plastics Industry Association (CPIA) shows the following:
Plastic packaging enables weight savings of over 78% when compared to alternative packaging materials.


In 2010, 14.4 million metric tons of plastic packaging were used. If alternative packaging were substituted, more than 64 metric tons of material would be required.


The substitute packaging would require more than 80 percent more cumulative energy demand and 130 percent more global warming impact. This would be equivalent to adding more than 15.7 million vehicles to our roadways!
5. Increased Sales
As mentioned before, there are several factors that people take into account when they are making a purchase. The environment and what your brand is doing to protect or mitigate damage to it shouldn't be overlooked.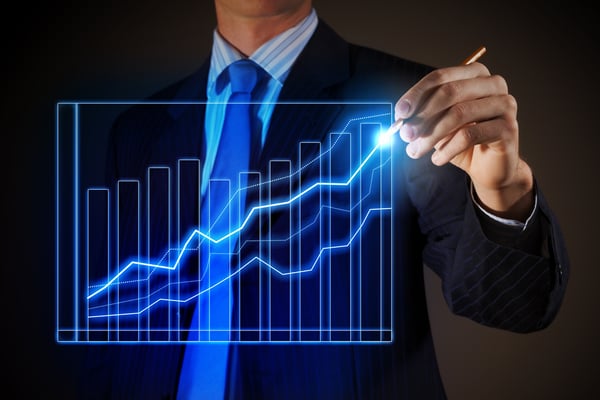 This focus helps with expanding your market. It also provides an additional way to market your brand and product lines. It can increase your sales as more people become interested in purchasing from a brand that is focused on reducing their carbon footprint.
In fact, Forbes magazine recently pointed out that Generation Z is highly motivated to buy green or sustainable products rather than traditional ones. This trend has lead to increased sales of green products.
6. Save Money With Earth-Friendly Packaging

Sustainable and eco-friendly products tend to be packaged in more lightweight materials, which ultimately can help you save on shipping costs. Think locally when sourcing freight carriers and materials for packaging.
A well-thought-out logistics plan will positively impact your expenses. Not to mention your consumers will also appreciate it when products are lightweight and easier to recycle or made from recycled materials.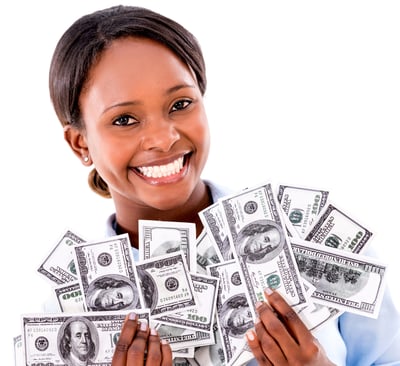 Where Can You Learn More About Sustainable Packaging?
Making your packaging sustainable might not be something you do overnight, but it is something worth looking into now. This will help you get a plan in place for the next five years. Not only can it help reduce your carbon footprint and expand your brand into new markets, but it can also increase sales and reduce the amount of money you are spending on packaging materials.
Now that you have been introduced to some of the benefits of using earth-friendly packaging, you are probably looking to learn more about these materials. If that is the case, you may want to read the Flexible Packaging Materials Buying Guide.
The article above will introduce you to additional information about green (flexible) packaging. With this information, you can learn how to save money, further reduce your carbon footprint, source earth-friendly packaging materials and improve your company's sustainability.
Finally, if you would like assistance in designing or redesigning your packaging to be more earth-friendly, click the link below. This will allow you to speak with a packaging design specialist who can walk you through the steps needed to produce sustainable packaging for your products.
About David Roberge
I am grateful for my 9 years as part of the outstanding Industrial Packaging team. I was able to hang out with some of the most knowledgeable folks in the packaging industry. I feel even luckier that I was able to share that knowledge with you. I love learning, hiking, and growing people and teams both personally and professionally, and helping companies grow better.