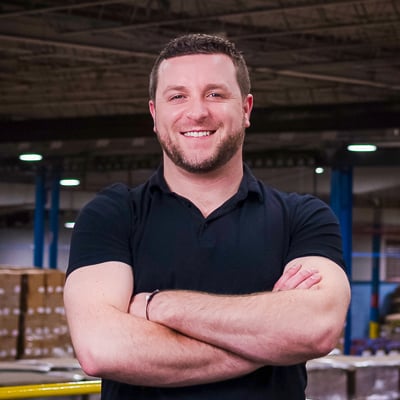 The Skin Packaging You're In
Skin packaging is part of a family of packaging known as carded packaging. Carded packaging also includes other packaging supplies, including blister packaging and clamshells.
But if you are reading this article, it is clear that you are here to learn more about skin packaging. Well, you have come to the right place!
Skin packaging is a close relative of blister packaging; they are commonly confused by those new to carded packaging materials.
Generally speaking, skin packs have two features. The transparent plastic film (usually either Surlyn or skin poly) and the backer, more commonly known as a skinboard (which sometimes is replaced by another layer of film, see photo below).
For the most part, skin packaging has three main applications. In this article, we will review the top 3 applications for skin packs to help you identify if they are the right choice for your product packaging needs.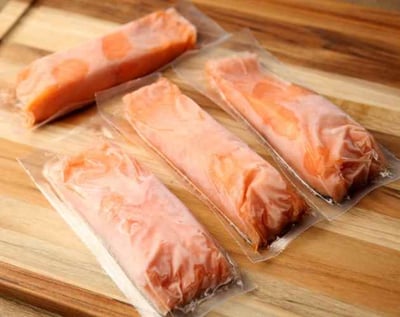 The 3 Applications For Skin Packaging
Whether you are looking to package fresh filets of salmon or hard-to-find European car parts, skin packaging is a dynamic carded packaging supply that is used for packaging many different products.
As to whether or not skin packs are right for your products depends entirely on the applications that you will be using them for.
In the section below, we will review the three most common applications skin packaging is used for. With the information here, you should be able to figure out if these carded packaging supplies are right for you.
Skin Packaging For Retail Display
Retail display skin packaging is self-explanatory. Retail skin packaging beautifully displays and completely unitizes your product. This is ideal for displaying products for consumer purchase.
The consumer can feel the product through the packaging since skin packaging utilizes the product as its mold, and the film forms the product.
Retail skin packaging is hangable by a hook notched into the board or a hole punch. Full graphics are available for this type of packaging.
Industrial Skin Packaging
This type of skin packaging utilizes industrial-strength film and corrugated material to protect your product during shipment.
With its enhanced strength and durability, industrial skin packaging offers a replacement for foam peanuts, additional corrugated, or dunnage.
It also significantly reduces packaging costs and shipping damage and increases productivity (throughput).
Skin Packaging For Spare Parts And Assembly Kits
Another relatively self-explanatory category of skin packaging, but essential nonetheless. A pre-printed skinboard can be used to identify individual parts and serve as a loading template.
If your customer takes an item out, the printed board will act as their reminder to re-order that specific part. The printed information on the board, such as a part number, simplifies re-ordering.
This type of skin packaging also allows your customers ease of assembly, coinciding with instructions and part numbers or drawings.
Is Skin Packaging Right For You?
What type of product are you packaging? What skin packaging would you feel most confident in?
We can help you either select the most appropriate one for your needs or design a better alternative. Please send us your product; we will evaluate and sample package them.
Or, if you are looking for more information on skin packaging and how to choose the proper film for your skinboards, you will want to consider reading this sister article entitled Skin Packaging: Surlyn VS Skin Poly Film.
Finally, if you are unsure how to proceed and would like some help in getting further information or choosing the proper skin packaging for your products, please contact one of our in-house packaging experts.
They will be able to answer any questions you may have and assist in purchasing your chosen skin packaging materials.
About David Roberge
I am grateful for my 9 years as part of the outstanding Industrial Packaging team. I was able to hang out with some of the most knowledgeable folks in the packaging industry. I feel even luckier that I was able to share that knowledge with you. I love learning, hiking, and growing people and teams both personally and professionally, and helping companies grow better.