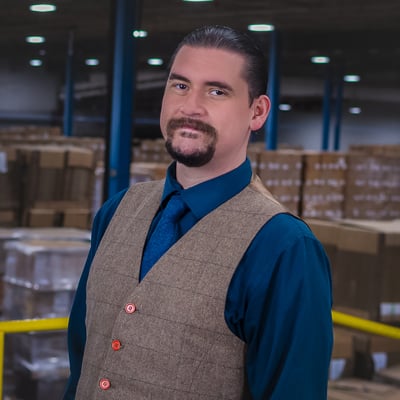 Top 3 Types Of Sustainable Packaging
Sustainable packaging has proven to be one of the hottest trends in the packaging industry for at least the past five years. And, it appears that it is only gaining in popularity as time moves on.
People everywhere are researching sustainable packaging and taking action to suggest or even demand that their favorite brands adopt sustainable packaging alternatives sooner than later.
So, it has come as no surprise that our own social media communities have asked for more content on sustainable packaging supplies.
And today, we are going to take a look at the top 3 types of sustainable packaging. After reading this article, you will have valuable information about these planet-empathetic forms of packaging.
With the information in this article, you just might be able to find a sustainable packaging solution that fits the requirements of your customers and business.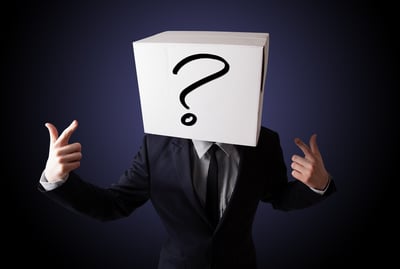 What Are The Top 3 Sustainable Packaging Types?
When it comes to earth-friendly packaging, there are many different types of packaging materials, supplies, programs, and initiatives to consider.

Due to the promise of a lower impact on our planet earth, consumers are showing up in droves to ask or demand that their favorite brands and companies start employing the use of sustainable packaging.
This can be seen in things such as the plastic straw bans or the rise of biodegradable packaging supplies.
People everywhere are trying to make a positive impact by choosing packaging that either limits or eliminates any adverse effect to the planet that we call home.
But, what are the best options when it comes to sustainable packaging? What packaging materials, styles, initiatives, and programs are at the forefront of the march to a greener world?
In the section below, we will take a look at the top 3 varieties of sustainable packaging and dig into each one to provide you with a glimpse into the ongoing evolution of these planet-saving advancements.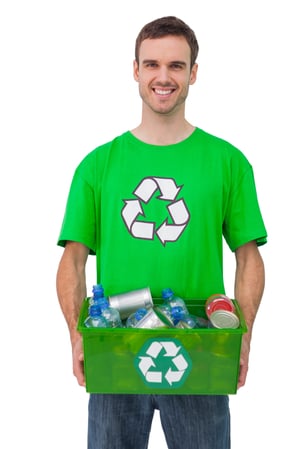 1. Recyclable Packaging
First up, we have recyclable packaging. Packaging that is recyclable is super popular with consumers all over the USA.
This should come as no surprise, as sustainable packaging, in general, has been a hot trend in the packaging industry for the past few years.
Consumers love recyclable packaging for several reasons. These reasons include their lower environmental impact and the feel-good emotions associated with the process of recycling.
When a consumer notices that a product has a recycling symbol on the packaging indicating that the packaging can be recycled, this will often inspire the buyer to purchase the item.
In fact, many consumers have stated that they are more likely to buy a product if it features sustainable packaging materials.
Another reason that recyclable packaging is popular with people these days is that it is often easy to dispose of.
Many recyclable packaging materials such as certain types of glass, plastic, paper, cardboard, and metal can be recycled simply by tossing them into a single-stream recycling bin.
But, while single-stream recycling is very popular with consumers, it may not always result in the products you put into it getting recycled.
For example, paperboard, cardboard, and glass packaging will often not get recycled if they are stained with contaminants such as food particles, liquids, or adhesives.
Should they be contaminated with any of the items mentioned above, they will not be recycled and will end up in the landfill.
To increase the chances of your single-stream recyclable packaging materials getting recycled, removing all labels, adhesives, liquids, and contaminants is essential before disposing of the items into a recycling bin.
When this is done correctly, using recyclable packaging materials is one of the best ways to decrease harm to our environment.
---
Looking for sustainable packaging?
---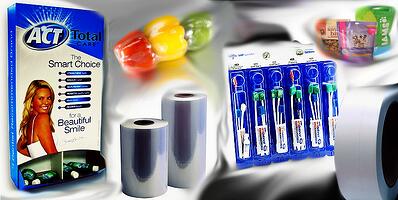 2. Flexible Packaging
One type of sustainable packaging that is becoming more popular by the minute includes low carbon footprint packaging materials such as flexible packaging.
Flexible packaging is any type of packaging that can be bent or molded out of its original shape. In this respect, flexible packaging is malleable. It will often entice the consumer to physically inspect the product with their hands.
Low carbon footprint packaging such as stand-up pouches, shrink film, stretch film, and carded packaging is a great choice when sourcing sustainable packaging supplies.
While many flexible packaging materials are not recyclable, they often feature a much lower carbon footprint than recyclable alternatives such as glass, metal, and cardboard.
While all three of the packaging materials mentioned in the sentence above are recyclable, they have a much higher carbon footprint which in many cases negates their recyclability as a sustainable solution.
Not to mention, if these materials above are contaminated, they will end up in the landfill, where they take up much more space than their flexible packaging counterparts.
So, suppose you are looking for packaging materials that will have even less environmental impact than recyclable materials. In that case, flexible packaging is a great alternative to consider.
Also, in closing, it is essential to note that if you buy any flexible packaging materials that claim they are recyclable, you should know that these materials are only recyclable when sent to specialized third-party recycling companies.
"Recyclable" flexible packaging materials are not to be confused with the kinds of recyclable materials that you can put in your single-stream recycling bin.
In Europe, they do a great job providing recycling facilities for flexible packaging materials. However, we generally do not have broad access to these specialized recycling facilities in the USA.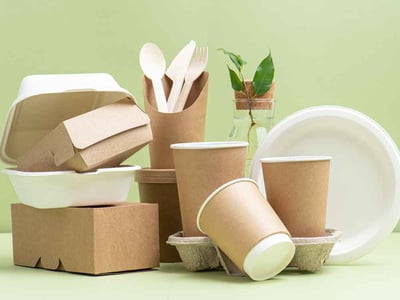 3. Biodegradable Packaging
Coming in hot at number three, we have biodegradable packaging. Also known as compostable packaging, bio-based packaging materials are often made of plant-based polymers. These polymers may be derived from rice, mushrooms, grains, and other plants.
Biodegradable packaging has skyrocketed in popularity in the past couple of years. Many consumers flock to buy these products because they think that they have a significantly lower impact on our planet earth.
And that is true. However, it is only true in two particular circumstances.
When shopping for biodegradable packaging or products, take note of the directions on the box. You will almost always find that these items will only biodegrade if the materials are disposed of in one of two ways.
Most bio-based packaging materials and products will either need to be disposed of into a home compost pile or at an industrial composting facility.
Suppose the biodegradable items are not disposed of in either of the two options above. In that case, they will not biodegrade properly, and the sustainable aspect of these items will be rendered moot.
If you have access to a home compost pile or an industrial composting service, then biodegradable packaging may be the appropriate sustainable packaging choice for you.
Which Type Of Sustainable Packaging Is Right For You?
While the examples in the list above are some of the most popular types of sustainable packaging currently available, they may or may not be the right earth-friendly packaging materials for you.
But, how do you choose the appropriate sustainable packaging supplies for your business and packaging line?
The best way to do this is to speak one-on-one with a packaging expert. They will be able to help you identify the proper sustainable packaging materials for your products.
About Nathan Dube
As the Digital Marketing Specialist at Industrial Packaging, I am honored to create content for such a phenomenal company and work with one of the greatest teams in the Packaging Industry. Whether creating a video, writing blog posts or generating other pieces of content and multimedia, I am always excited to help educate and inspire our prospects and clients to reach their highest potential in regards to their packaging processes and needs.