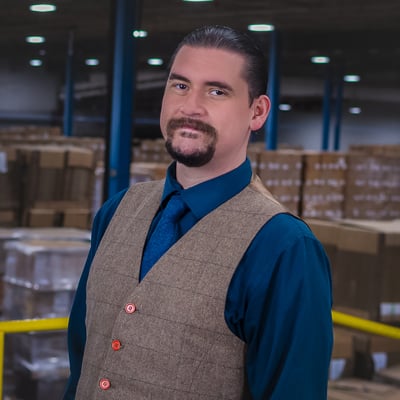 The Top 5 Contract Packaging Companies In Northeastern USA
Top shelf contract packaging companies and the Northeastern USA go together like peanut butter and jelly! There are many co-packers in this neck of the woods. It almost seems like contract packaging companies are as common as Dunkin Donuts!
There are so many options to choose from! So, how do you know which contract packaging company is the right one for your business?
Who is the number one contract packaging company in the Northeastern USA? I bet you would assume that we would loudly declare, Industrial Packaging! I mean, sure, we think we are pretty great.
We would love to get your contract packaging business. But, we may or may not be the best choice for your company's supply chain management needs. Each contract packaging company has strengths and weaknesses. Some are super great at packaging food. Others are better suited for packaging medical supplies.
Each contract packaging company has its own specialties and niche market capabilities. We are passionate about educating our customers and prospects about contract packaging. As a result, we have identified the best contract packaging companies in the Northeast, so you don't have to!
Here are the top 5 best contract packaging companies in the Northeastern USA based upon their capabilities. This is an ordered list with number 1 being the best.
1. Assured Edge Solutions
Assured Edge Solutions is a unique co-packer. They specialize in food processing capabilities. These include the preparation, shredding, dicing, drying, and dehydrating of vegetables. Additionally, they offer unique abilities in the milling of powders and flakes. They use rigid and flexible materials in their co-packing. They also offer frozen food storage capabilities.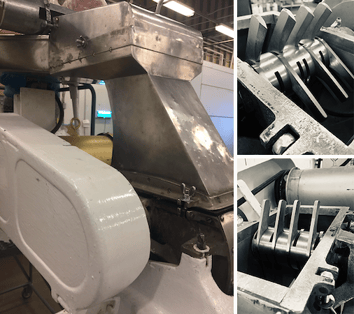 Photo Credit: Assured Edge Solutions
Capabilities:
Processing
Drying
Milling
Contract Packaging
Certifications:
SQF Level 2 Certification
100% Natural
Non-GMO
Organic Certified
Gluten-Free
2. CWS Contract Packaging
CWS defines itself as a socially conscious non-profit 501(c)(3). Their labor force is composed of physically and developmentally disabled employees. These workers are assisted by ACHIEVE. ACHIEVE is a chapter of The Arc New York. CWS works to provide quality career opportunities and a supportive, team-oriented work environment.
Capabilities:
Blister carding
Kitting
Dry & Liquid filling
Clip Stripping
Packaging Design
Process Improvement Services
Rework
Electrical and Mechanical Sub-Assemblies


Certifications:
FDA Compliant
cGMP Compliant
ISO9001:2008 Compliant



---
Looking For Contract Packaging?
---
3. Miracle CS Industries
Miracle CS Industries offers a wide variety of packaging services. These include display assembly, kitting, cross-docking, holiday packaging, refrigerated storage, and more.
They offer contract packaging services to a wide variety of businesses. These include major brands, manufacturers, restaurants, hotels, and non-profit organizations.
Photo Credit: Miracle CS Industries
Capabilities:
Multi-Packs
Special request case counts
Basket Packages
Grab - A - Bag
Seasonal Packages
Kitting
Drop-Shipping
Certifications:
New York State Agriculture License Holder
4. The Raymond Hadley Corporation
The Raymond Hadley Corporation is a high-end contract packaging vendor. They offer food production and manufacturing services to their clients. They also provide product development for both sweet and savory food production applications.
Are you looking to package your own products? Are you seeking a full food product production and packaging solution? Then the Raymond Hadley Corporation likely has a solution for you.
Photo Credit: The Raymond Hadley Corporation
Capabilities:
Food Production
Product Development
Contract Manufacturing
Contract Packaging
Ingredient Sales
Ethnic Products
Certifications:
USDA Organic
Certified Gluten-Free
Kosher Certification
SQF Level 2 Certification
Non-GMO Project Verified
5. Ruspak Contract Packaging Services
Ruspack Contract Packaging Services uses both flexible and rigid packaging. They offer blister packaging, flexible pouches, and bottling services. Ruspack focuses on tooling and secondary packaging. They tailor custom packaging solutions based upon each client's unique requirements.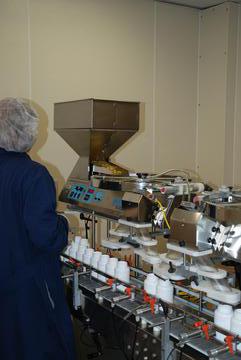 Photo Credit: Ruspak Contract Packaging Services
Capabilities:
Blister Packaging
Bottle Packaging
Pouch Packaging
Tooling
Secondary Packaging
Certifications:
FDA Compliant
GFSI Compliant
BRCGS Certified


Choosing The Right Contract Packaging Company For Your Business
So, there you have it! The top 5 contract packaging companies in Northeastern USA. If you are still not sure which is the right contract packaging company for you after reviewing the companies above, we have put this article together that will illustrate how to choose a contract packaging company.
After becoming the first pandemic prepared certified packaging company in the world in 2020, we would be remiss if we did not help you to identify if Industrial Packaging is the right contract packaging partner for your business.
An A+ rating from the Better Business Bureau is a good sign. And, so is a Google rating of 4.6. But, these accolades will not help you identify if Industrial Packaging is the best fit for your business. However, you should consider choosing Industrial Packaging if you are looking for a co-packer who:
Has over 65 years of packaging experience
Is pandemic prepared certified
Offers primary packaging services
Offers secondary packaging services
Offers third-party logistics
Is located in Northeastern USA
Do the bullets above indicate the type of contract packaging company you are looking for? Then, Industrial Packaging may be the contract packaging company for you! Do you think that we may be a good fit for doing business together? Then consider contacting one of our packaging professionals for a free one-on-one consultation.
If, on the other hand, we do not meet your requirements for a contract packaging company, we can help you find another vendor who is better suited for your packaging needs. You can also use the list above to explore these options on your own.
About Nathan Dube
As the Digital Marketing Specialist at Industrial Packaging, I am honored to create content for such a phenomenal company and work with one of the greatest teams in the Packaging Industry. Whether creating a video, writing blog posts or generating other pieces of content and multimedia, I am always excited to help educate and inspire our prospects and clients to reach their highest potential in regards to their packaging processes and needs.