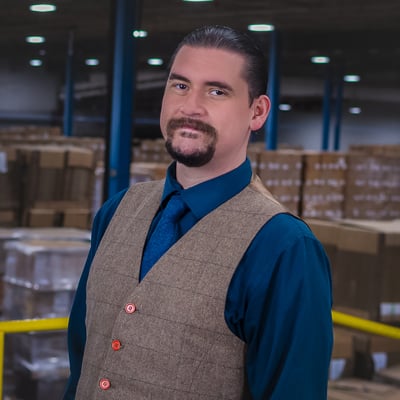 The Strongest Stretch Film In The World
There is nothing worse than wrapping a pallet of oddly shaped heavy products with stretch film that you thought was tough enough only to find multiple collapsed pallets upon arrival of the shipment.
This situation often results in damaged products, longer unloading times, safety hazards, and timely clean-ups.
And, it only adds insult to injury when your client asks why you used a sub-par stretch film to palletize their shipments.
Showing up with poor stretch film is akin to arriving with egg on your face.
However, when life gives you eggs, it's time to make an omelet. But how can you reduce the chances of finding yourself in this predicament?
Is there a stretch film that can meet the demands of containing and palletizing heavy-duty products while decreasing the chance of the events listed above?
The short answer is yes.
Thanks to new technological advancements in stretch film production and formulations, there is a remedy to this issue.
And that remedy is Alliance Plastics' brand-new reinforced titanium stretch film. But, how can this film help you to conquer your most formidable product palletizing challenges?
With the information here, you will have a new solution to the problems associated with containing the heaviest, most oddball products for shipping and transportation.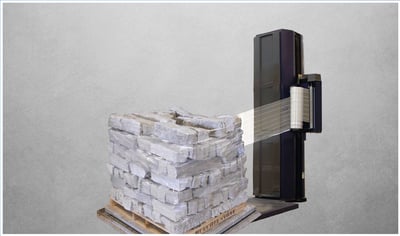 Titanium Strength Stretch Film? Really?
When you hear the word "titanium," the first things to pop into your mind probably include items such as heavy-duty machinery, industrial equipment, and dangerous sentient robots.
But, the last thing you would probably think of is stretch film. I mean, that's made out of plastic, right?

This is true, however, thanks to the hard work of the Alliance Plastics team, you can now wrap your pallets with Steelflex Titanium Power Band stretch film!

To be fair, this film is, in fact, still made from plastic. However, it is reinforced with the patented Steelflex Titanium Power Band Technology.
This makes securing even the heaviest and most obscure loads easy as pie!
If you cannot contain and palletize a load with Alliance Plastics' new reinforced titanium stretch film, it can't be wrapped. Period.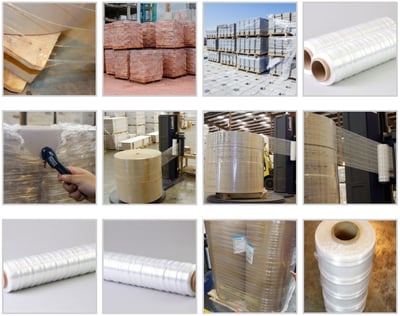 How Does Reinforced Titanium Stretch Film Work?
Think of it this way, If stretch wrap and strapping had a baby, it would be Reinforced Titanium Stretch Film! This exciting new stretch film is a fantastic wrap that can actually replace stretch film AND strapping.
Thanks to Steelflex Titanium Power Bands augmented throughout the film, you can wrap even the heaviest loads without breaking a sweat!
The film looks and feels similar to regular stretch film but features unparalleled strength when compared to the leading brand of stretch film.
Cinder blocks? Sure thing! Bricks? No problem? Heavy equipment? Bring it on! Whatever heavy products you are looking to secure, reinforced titanium stretch film is ready for the job.
Regardless of whether you are wrapping your loads by hand or using an automated stretch wrapping machine, reinforced titanium stretch film is available in both variations.
And you can get the same material for packaging tapes and corner boards.
With these reinforced Steelflex Titanium Power Band materials, you will be able to package loads that were, until now, impossible to contain!
---
How much money can you save with a stretch wrapper?
---
What Are The Benefits Of Reinforced Titanium Stretch Film?
Brute strength is just the beginning. When using this ultra-strong stretch film, you will find various other benefits, including:
Elimination of film breaks

Crystal clear optics

Ultra-high performance.
No matter the load you are looking to prepare, reinforced titanium stretch film is your go-to film for all your heavier, previously problematic products.
To further illustrate the value of this amazing new stretch film, let's take a look at a hypothetical situation.
By replacing a pallet load that uses 4 straps plus stretch wrap with reinforced titanium stretch film, 2 fantastic things happen. First, you eliminate the cost of 4 plastic straps, which reduces the cost of wrapping materials by about 40-50%.
By eliminating the time to put 4 straps on manually, you can save, on average, 12 minutes per pallet.
At $20 per hour for labor, that is $4.00 per pallet in labor savings. Put together, that is about $6 per pallet load of savings.
So, with only 166,666 loads, you can save one million dollars!
What Are The Additional Features Of Reinforced Titanium Stretch Film?
While this film is the toughest product on the market to date, there is more to it than just its raw power. Additional features for this product include:
Unmatched load containment

Reduced film usage

Superior load control
There is currently no other film on the market that can compete with reinforced titanium stretch film when you need the most robust film possible.
What Size Stretch Films Are Available?
Regardless of the size and weight of the products you are looking to palletize, chances are, there is a reinforced titanium stretch film that is right for you!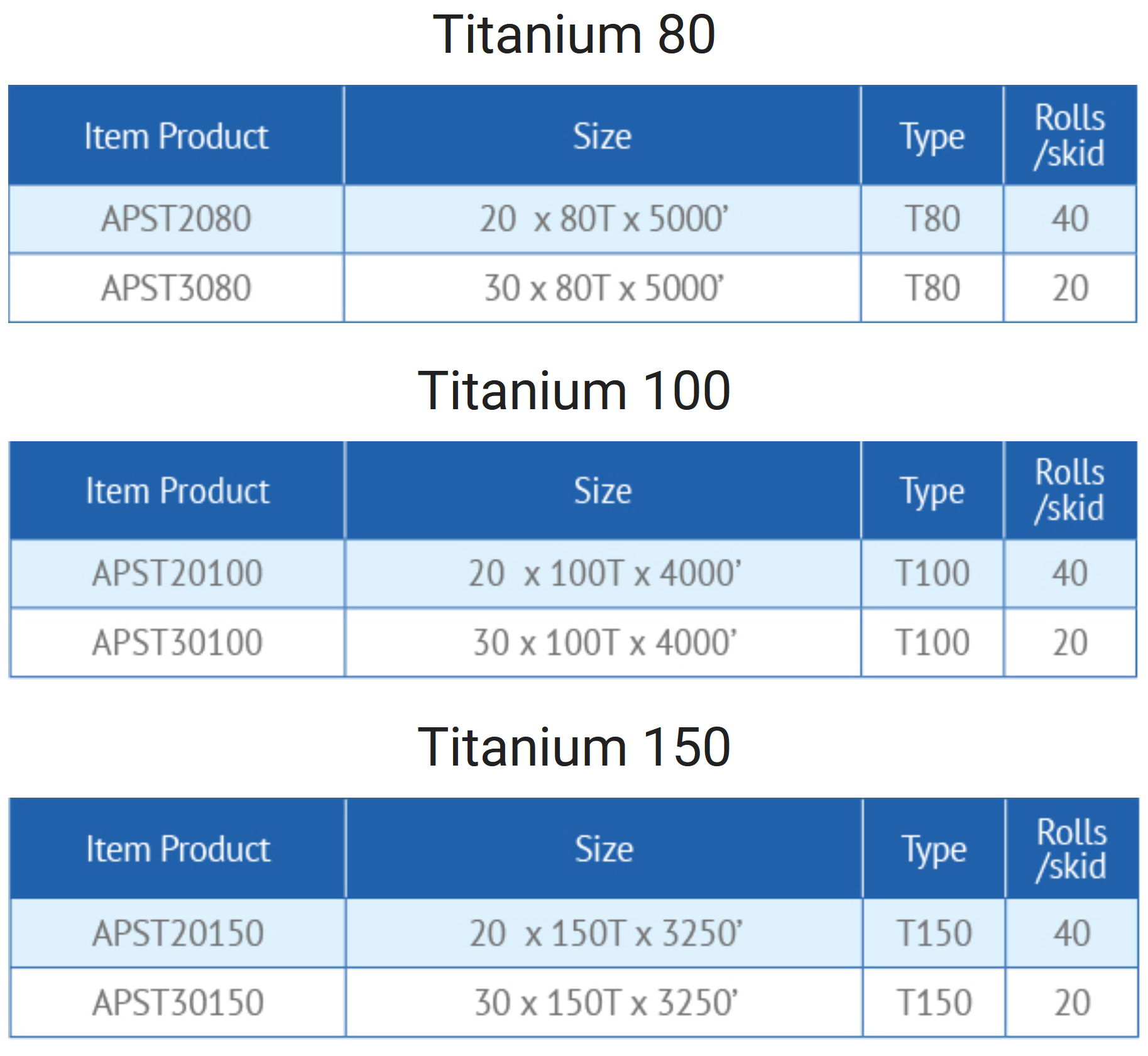 Where Can You Buy Reinforced Titanium Stretch Film?
This film is available exclusively via packaging distributors through which Alliance plastics sells their films.

With that being said, it would be silly for us not to mention that you can order this fantastic new film directly from Industrial Packaging.
If you are interested in getting pricing for this product, please contact one of our packaging specialists today.
They will be able to help you select the proper reinforced titanium stretch film for your needs, all while providing some of the best lead times in the industry!
About Nathan Dube
As the Digital Marketing Specialist at Industrial Packaging, I am honored to create content for such a phenomenal company and work with one of the greatest teams in the Packaging Industry. Whether creating a video, writing blog posts or generating other pieces of content and multimedia, I am always excited to help educate and inspire our prospects and clients to reach their highest potential in regards to their packaging processes and needs.