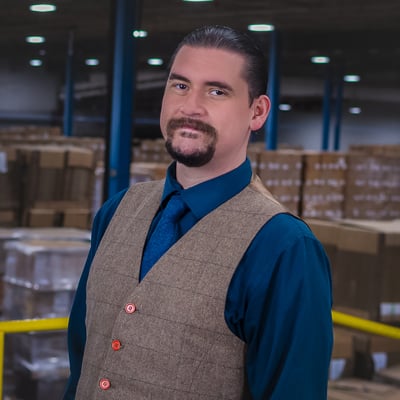 Top 5 Packaging Trends For 2021
Packaging Materials | Environment | The Business of Packaging | Packaging Design
As the tumultuous and dare I say downright disruptive year of 2020 winds to a close, the packaging industry is looking at some very interesting trends as we head towards the new year.
While there are some hot-button trends that remain from 2020 as we head into the first quarter of 2021 (such as sustainability and environmentally minded packaging materials), there are some huge new packaging opportunities that have come out of the pandemic.
For example, the video game industry is experiencing a meteoric expansion of growth as gamers have spent more time at home playing video games and many new gamers are just beginning to experiment with the joy of gaming to pass the time while in quarantine or semi-mandated stay at home orders. More gaming = more opportunities for video game packaging applications.
Then, we have the ever-growing expansion of eCommerce purchasing. Purchasing online was already steadily rising prior to the arrival of this pandemic. But it has only grown exponentially more than expected as a byproduct of the virus.
Food packaging (particularly frozen food packaging) has also seen a massive growth spurt. More consumers are buying larger quantities of groceries either in person or via online driven delivery services.
It's a lot to keep up with. In this article, we will take a deep dive into the top packaging trends for 2021 so that you are set up to succeed in the new year.
1. E-commerce Packaging
As mentioned earlier, there has been a notable uptick in online shopping throughout various categories. As a result, retailers have to be able to work on improving their eCommerce game if they want to be able to gain the modern consumer's business. Furthermore, with such a boost to online buying, there is a huge opportunity for growth in packaging for these online orders.
Case in point, if you are a B2C business and you are not offering some form of e-commerce capabilities, you are likely fighting an uphill battle. Retailers with online storefronts that allow consumers to purchase products without having to leave their homes are the ones who are going to prosper and own their markets.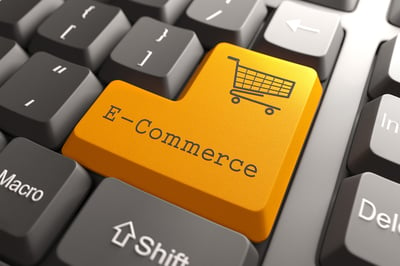 Failing to offer these services to your customer base and requiring them to enter brick-and-mortar locations will result in lost opportunities and business. In 2020, an online storefront gave you an upper hand in the battle for consumer attention and business. In 2021, it is a must-have for many consumers.
As for the B2B sector, this trend is not as prevalent. But there will be opportunities for B2B companies to capitalize on e-commerce initiatives for their clients. For example, electronics such as computers, headphones, and microphones are items that may fair well on an e-commerce platform in the B2B space.
If you want to offer your customers the best possible customer experience, you are going to want to make sure you are providing e-commerce options for their purchasing needs.
2. Video Game Packaging
As an avid video game designer myself (see video below), I am super stoked about how well the video game industry has reacted to the pandemic and turned such a black swan event into a massive money-making machine.
Gaming is having a HUGE growth spurt which is largely due to the pandemic. Diehard gamers have been spending a lot more time playing video games, just as former gamers and newbies alike have been joining the fold in the masses.
As this trend continues, there has obviously been a huge demand for packaging supplies for video game consoles, discs, controllers, and a host of other electronic gadgets related to the art of gaming.
These items are often packaged in rigid and/or flexible packaging materials such as plastic DVD cases, cardboard boxes, styrofoam, air pillows, shrink film, stretch film, and various other types of materials.
As the pandemic continues to re-grow as we enter the flu season, we will likely be seeing more instances of actions that will result in people spending even more time playing video games.
---
Need Help Designing Your Packaging?
---
3. Frozen Food Packaging
The food industry has, for the most part, experienced big changes brought upon us by the virus as a big opportunity for growth. One area of the food packaging industry, in particular, is making waves in regard to frozen food packaging applications. Obviously, this means a big uptick in the demand for frozen food packaging items, including:
Shrink Film




Wax Coated Cardboard

Glass

Aluminum

Flexible Bags

Lidding Films

High barrier thermoforming film
IQF polyethylene
Skin film
There are far fewer people eating out at restaurants these days. As you've probably seen in your local area, some restaurants have gone out of business as a result of the battle against the pandemic.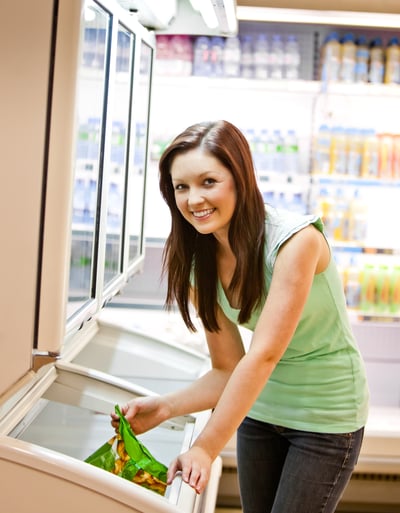 The restaurant industry has been hit particularly hard. And while the industry as a whole is evolving to meet the complicated changes to its business models, it is largely still struggling today.
So it should be of no surprise then that chefs are one of many types of people in the food business turning to frozen food applications as a way to bring in new revenue streams.
Over the past several months, we have received quite a few inquiries from chefs, caterers, and other small or large food industry professionals. They're all looking for information, machinery, and packaging materials relating to frozen food applications.
With far fewer consumers eating out at restaurants or being able to access "serve-yourself" salad bars and hot food bars at local supermarkets, many people are turning to buy frozen food.
Materials commonly used for frozen food packaging include cardboard, paperboard, shrink film, skin packs, and more. Modified atmosphere packaging has also risen in fame alongside frozen food packaging as the applications are often used in tandem.
For example, fish is commonly packaged with modified atmosphere packaging and then frozen for shipping, storage, and display at your local supermarkets.
4. Eco-Friendly Packaging
One of the big trends from last year is again in the top 5 packaging trends to watch in 2021. 2020 was a complicated year for environmentally friendly packaging. Prior to the arrival of the pandemic, eco-conscious buyers had been pushing many companies to adopt sustainable packaging that came with less of an impact.
From the banning of plastic bags at supermarkets to the replacement of straws made from plastic with those that were made from paper, a lot of eco-friendly packaging alternatives were starting to hit the market in what looked like a potential wave of change.
But that all changed when the pandemic arrived. Many of the supermarkets that had previously decided to forgo the use of plastic bags reverted back to using them as it was thought that single-use plastic bags were safer options while dealing with the virus.
There were various other types of single-use plastic items that had been on the way out due to consumer ecological demands that ultimately ended up coming back into daily use. Single-use plastics have been proven to be a safer packaging material to use during the pandemic for reasons of hygiene. The only problem is it has come to light that the science behind these claims is not on solid ground.
As mentioned in the article above, there is little scientific evidence to suggest that plastics offer any additional protection to personal hygiene compared to other packaging alternatives, specifically eco-friendly materials.
As we move into 2021, earth-friendly packaging alternatives are going to continue to be a hot-button issue as environmentally-minded consumers continue to push back against the re-implementation of single-use plastics.
Some of the cutting-edge, more eco-friendly alternatives to watch in 2021 include bio-plastic alternatives such as biodegradable shrink films, which are made from plant-based materials.
Right now, there are very few companies producing these bio-films, and the materials are often more expensive than traditional plastic shrink films. If you're interested in the potential of these bio-films, we created an article comparing biodegradable shrink films and recyclable shrink films.
5. Interactive And Gamified Packaging
Finally, we come to interactive/gamified packaging. This type of packaging is any packaging that invites physical or digital interactions with consumers. There are two main applications for these types of packaging.
On one hand, many companies are using modern digital technologies such as smartphone scanning and augmented reality capabilities to either engage customers with high-end video content or, they are using other forms of digital tech (such as QR coding) for the purpose of tracking shipments and recording data about the location, safety, and condition of the package.
The rock band TOOL made waves a couple of years ago with one of the most creative and amazing examples of interactive packaging the world has ever seen.
The special edition versions of their highly anticipated and most recent album, "fear inoculum," came with a fully 3D animated video production on a small screen that was embedded into the paperboard box containing the new album.
This type of packaging is expected to continue to rise in popularity as it has proven beyond a shadow of a doubt to result in gaining both consumers' attention and dollars.
Other Packaging Trends To Watch In 2021
Home Delivery For Groceries
With the added complications from safety protocols that have been implemented in many supermarkets across the country, many shoppers are opting to order their groceries online. They often choose to have them delivered via third-party delivery services or those which their chosen supermarket offers themselves; for example, Stop and Shop's peapod service.
With many of these services offering to do your shopping for you and deliver the items to your doorstep (usually within 2 hours), many consumers are opting for these delivery services.
Many of these services will deliver your groceries in single-use plastic bags. However, some are opting for what they feel is a more environmentally friendly choice, paper bags.
Home Improvement Packaging
As the housing market has skyrocketed in many locations throughout the country, so too are many people spending far more time in their houses as current or new homeowners. Many contractors are struggling to meet demand with a backlog of work on home improvement items.
Stores like Home Depot and Lowe's are experiencing a major boost in sales both in person and on their e-commerce platforms. Many people are using downtime to invest in home improvement projects or updates prior to selling their houses.
Packaging materials such as shrink film, stretch film, strapping, cardboard, and paperboard are common supplies used for packaging items for home improvement retailers.
Pet Supplies Packaging
With more people spending time at home with their furry friends, many consumers are buying pet supplies in bulk to ensure that they are properly prepared to take care of their pets. Sales are up for pet supply retailers such as Petco.
And while the physical locations for these types of stores are seeing a decrease in foot traffic, consumers are buying more supplies through their respective e-commerce platforms.
Need Help Designing Your Packaging To Meet 2021's Demands?
With all of the huge opportunities for packaging supplies outlined in this article, you may be brainstorming ideas on how to capitalize on these items. If you are going to be packaging any products in 2021, you are going to want to have stellar packaging supplies with quality and engaging design.
If you would like some assistance in designing the proper packaging to grab the attention of potential customers, consider reaching out to one of our packaging experts. They will be able to consult with you and help you to design the perfect packaging for your products.
About Nathan Dube
As the Digital Marketing Specialist at Industrial Packaging, I am honored to create content for such a phenomenal company and work with one of the greatest teams in the Packaging Industry. Whether creating a video, writing blog posts or generating other pieces of content and multimedia, I am always excited to help educate and inspire our prospects and clients to reach their highest potential in regards to their packaging processes and needs.