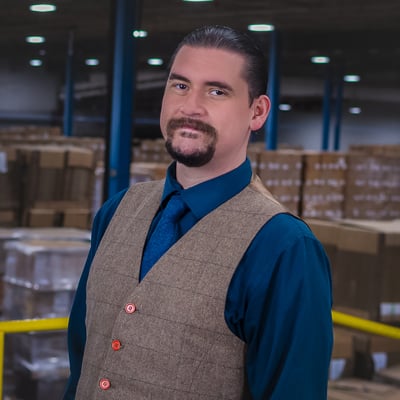 What Are The Benefits Of Using Seal Bands? Applications And Uses
Seal bands (also known as shrink bands) are a type of tamper-evident packaging supply. They are very common packaging materials often found on various items including cough syrup, beverage containers, pill bottles and etc. In the article below, we will take a look at seal bands and their various applications.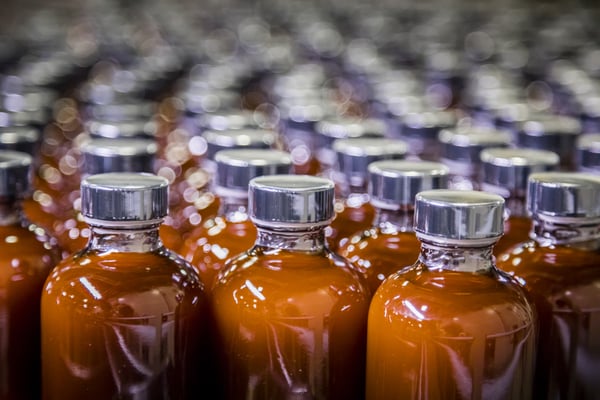 What Are Seal Bands?
Seal bands are a type of protective packaging and tamper-evident device made from soft plastic which is often perforated for consumer/user-friendly operation. Seal bands are preformed to match the general size of the cap of a product such as pill bottles, pickle jars, eye-droppers, essential oil containers and etc. A soft plastic ring is placed over the cap of the product being sealed and heat is applied to the ring causing it to shrink uniformly around the cap. This is usually done with a heat gun, heat tunnel or steam tunnel.
Seal bands, as with all tamper-evident packaging supplies will alert the potential consumer to foul play or damage and lets them know that the product has been compromised. Seal bands also add extra strength to the seal of the cap on the product, reinforcing the overall seal/protection of the product.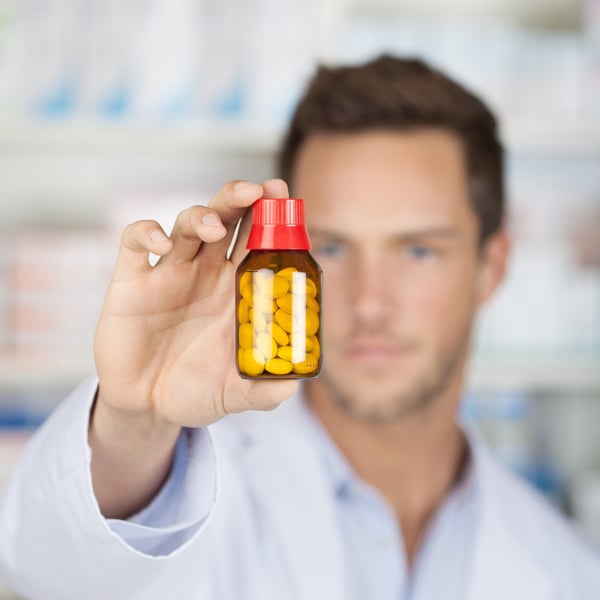 Why Are The Benefits Of Seal Bands?
If you are packaging a product like food, drugs, vitamins or any type of product that may be ingested, seal bands offer you an excellent way to protect your customers from damaged products or those that may have been tampered with. They improve the seal of your products and ensure that the items inside are safe. Using seal bands adds an extra layer of protection and affords your consumer's peace of mind that the product they are buying is safe to consume.
Seal bands can be custom printed with different colors, typography, logos and other associated brand imagery. Perforations may be added to seal bands to make them easier for your customers to remove from the products they are used on. Seal bands are highly customizable to your product with various size, color and perforation combinations. Seal bands also offer additional branding opportunities while providing a more secure and safe product for consumers.
---
Need Help With Protective Packaging?
---
Who Uses Seal Bands?
Take a trip to the supermarket or pharmacy and you will find thousands of products that utilize seal bands in their packaging. Vitamins, pre-workout supplements, pain relievers, olive oil, marinated vegetables and energy drinks are just some of the products you'll find with seal bands. There are countless applications for seal bands particularly in the realm of food and pharmaceutical packaging.
Seal bands are used by large and small companies alike and are a staple of countless packaging lines across the world. Some companies even use them for non-ingestible products such as makeup, toys and essential oils.
Seal bands generally work well for rolled product such as carpeting or linoleum to keep it from unraveling during the supply chain process. Some candle companies also use them for protective applications on glass product containers.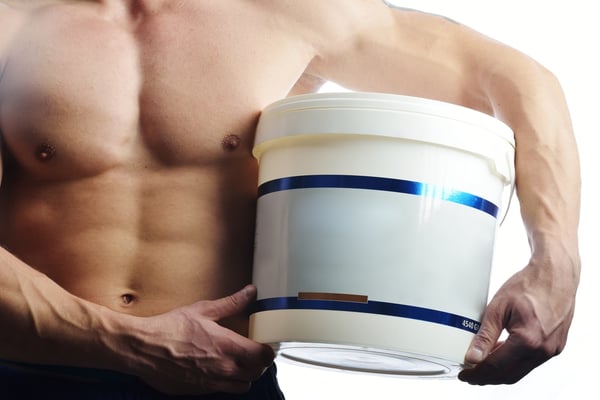 How To Shrink A Seal Band?
Just like shrink film, seal bands are applied to the product's container using shrink machinery such as a heat tunnel, steam tunnel or heat gun. The majority of large production runs of seal bands are done with steam tunnels.
Steam tunnels are more commonly used than heat tunnels as they run at significantly lower temperatures, often between 175-180 degrees. The result is a safer atmosphere for the products moving through the tunnel. Steam tunnels are also more commonly used because the temperature is standardized. As steam tunnels do not use air, you get a more uniform shrink which is a requirement when shrinking a body label.
It is ill-advised to use a hairdryer for shrink bands even on very small production lines. And while heat guns are an option for shrinking your seal bands, it is still advised to use a steam tunnel instead of a heat gun when possible. Also, if you are planning on using a fully or mostly automated packaging line, you must be sure that the make and model of your equipment can be optimized for this environment.
When working to add, upgrade or implement a seal band section to your packaging line, it's recommended to seek the assistance of a packaging integrator and distributor to help you streamline the process. This will ensure the proper installation, optimization and running of your equipment.
Seal Bands Mean Protection
Seal bands are a small but important part of countless packaging lines across the globe. Not only do they improve the sealing of your products but they also promote safe usage. Seal bands offer additional branding opportunities via the combination of colors and imagery to further invoke the spirit of your brand.
When you are focused on protecting consumers from damaged or contaminated products, seal bands are an excellent way to help keep your customers safe and healthy. Using seal bands on your products shows your customer that their safety and well-being are extremely important to your brand and products.
By using perforations on your seal bands you can also ensure that the bands are user-friendly and easy to remove. This prevents the potential for wrap-rage and makes for a seamless un-sealing experience.
How To Source Seal Bands
When looking to source seal band materials and machinery for your packaging line, it is well-advised for you to reach out to at least three potential local vendors. If possible, source your materials and machinery from the same vendor as this will result in a smoother process for service, supply and repair as needed.
Once you have chosen a vendor for your seal band needs you will want to work with them to ensure regular inspection of your equipment, materials, and packaging line. Working with a packaging professional allows you to create success metrics to measure progress. With these in place, you can focus on continual optimization of your seal banding process and see the results of a productive and streamlined packaging line.
Once you have secured the machinery and materials for seal banding your products, consider adding a preventative maintenance program. Regular inspections of your seal banding machinery and packaging line will help to reduce downtime and keep your line running at optimum efficiency while also ensuring that safety protocols are regularly reviewed and optimized from one quarter to the next.
If you are not sure where to start, or feeling a little overwhelmed, feel free to reach out to one of our packaging professionals. Here at Industrial Packaging, we have been helping people find the right machinery from the right vendor for many years, even if that means the right choice is not us.
About Nathan Dube
As the Digital Marketing Specialist at Industrial Packaging, I am honored to create content for such a phenomenal company and work with one of the greatest teams in the Packaging Industry. Whether creating a video, writing blog posts or generating other pieces of content and multimedia, I am always excited to help educate and inspire our prospects and clients to reach their highest potential in regards to their packaging processes and needs.