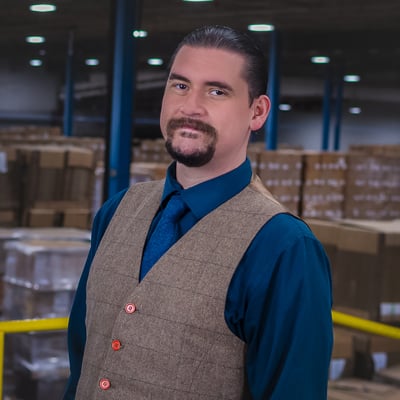 How To Buy Packaging Machinery In New Jersey
Maybe you are a food company in Trenton. Or, perhaps you are a consumer goods manufacturer in Newark. Then again, you could be a producer of pharmaceuticals in Cranford.
Regardless of the type of business you are in, one thing is for sure. You want to buy packaging machinery for your business.
You are looking to source a packaging machinery vendor. And, you have been scouring the internet for a place to buy packaging equipment like a cat hunting mice in the pine barrens.
But you'd have had better luck trying to find the Jersey Devil!
Sure, you have come across many packaging companies. But, how can you know for sure if they are the right packaging company for your business?
There are so many to choose from! And, you are not sure where to start when attempting to find the right packaging vendor for your company.
You don't just want to choose one willy-nilly. But, you are not sure what goes into selecting the appropriate packaging partner for your New Jersey-based business.
Well, it's a good thing you have stumbled across Industrial Packaging during your search.
With over sixty-five years in the packaging industry, Industrial Packaging has learned the ins and outs of choosing the proper packaging vendors in the Northeastern USA.
This article will help you understand your options when choosing a packaging vendor in New Jersey. After reading this article, you will be able to select the best packaging vendor for your New Jersey-based business.
Who Should You Buy Packaging Machinery From If You Are Located In New Jersey?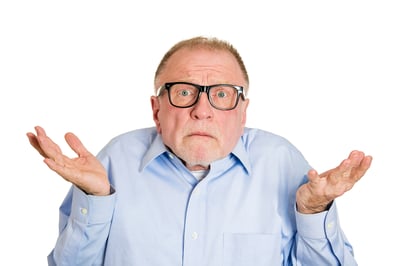 Before we go any further, we must emphasize the fact that the best way to purchase packaging machinery for your New Jersey based business is to speak with a packaging machinery specialist first.
While the information in this article should be helpful in your quest to understand how to buy packaging equipment, it is not a replacement for talking to an expert.
When it comes to buying packaging machinery in the garden state, you have a couple different options to choose from. And while you have multiple avenues to peruse for your packaging machinery buying needs, one may be a better fit than the other when it comes to your company.
Here we will review the types of companies that can help you purchase the appropriate packaging equipment for your packaging line's unique requirements.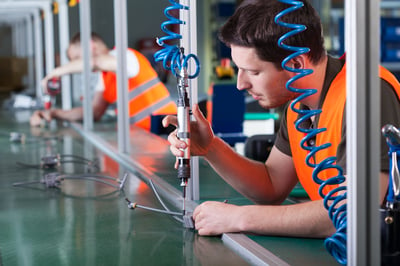 1. Packaging Machinery Manufacturers
One of the most popular ways to buy packaging machinery is to purchase your equipment directly from the manufacturer. This is because packaging machinery manufacturing companies are the utmost experts on the machinery they sell.
Their sales reps are the thought leaders on their brand of equipment. As such, they will be able to help you choose the best type of machinery from their own business.
Most manufacturers have been in business for decades. They will have all the information required to help you purchase the packaging machinery you need for your packaging line.
This would include extensive brochures, white papers, blog posts, videos, and other forms of content that will explain in-depth the features of their machinery and the additional options for their machines.
However, , not all packaging machinery manufacturing companies sell directly to consumers. Should you choose a packaging machinery brand made by a manufacturer that will not sell direct, you will have to purchase their products from a distributor or another packaging equipment vendor who sells their machinery.
Finally, it should be noted that if you buy directly from a manufacturer, technical service may cost much more as you might have to fly someone in from a central location.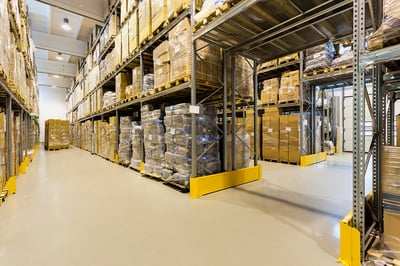 2. Packaging Machinery Distributors
Another popular option for purchasing packaging machinery would be to buy from a packaging distributor. Unlike equipment manufacturers, distributors do not make the machinery that they sell.
Instead, a packaging distributor will partner with multiple packaging equipment manufacturing companies and sell a selection of different brands of equipment.
Many people prefer working with a packaging distributor over a manufacturing company because they are brand agnostic. This means the distributor is not beholden to one single brand of equipment.
This allows the distributor to analyze your packaging line and help you select the most appropriate brand for your budget, KPIs, products, and goals.
So, when you purchase from a distributor, you can rest easy knowing that you are getting the correct equipment for your specific needs.
Now, it isn't always true that you will pay more for your equipment when buying from a distributor versus buying direct. But, as distributors purchase their machinery from other companies and re-sell them to their clients, you may end up paying more when buying from a packaging distribution company.
With that being said, as a distributor is a value-added reseller, you may get additional services and perks that you cannot get elsewhere.
In addition, by working with a distributor, you may also be able to optimize your purchase that, while costing more upfront, may cost you less in the long term.
---
Need help buying packaging machinery in New Jersey?
---
Where Should You Buy Packaging Machinery If You Are Located In New Jersey?
OK. So, once you have decided which type of vendor you want to buy your packaging machinery from, you now have to choose a specific company to work with. But, you are not sure if you should buy local or out of state.
Let's take a look at each of these options so that you can formulate a clear picture in your mind of which option will make the most sense for your business.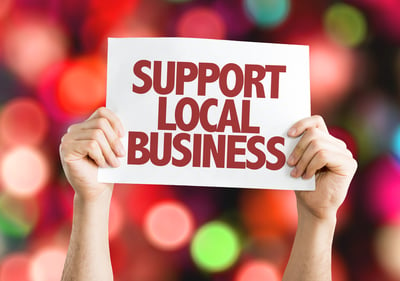 1. Buying Packaging Machinery Locally
Your first option is to purchase your packaging machinery from a company local to your geographical location. And, you have many options when it comes to buying close to home.
There are various packaging machinery manufacturers and distributors located in New Jersey.
Buying local is, for many businesses, a great idea. Not only does buying locally equate to supporting your local economy, but it also has several benefits.
For example, suppose your repair and preventative maintenance technicians are close to your physical location. In that case, lead times for service will be shorter, and you won't accrue additional pricey travel fees.
As a side note, you typically don't pay more in shipping in today's world as most are built to order, and it is coming from the factory.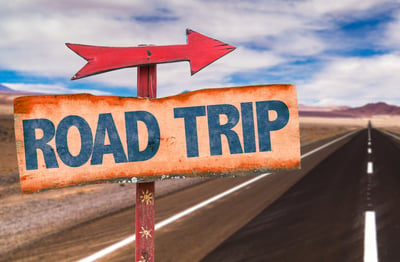 2. Buying Packaging Machinery Out Of State
Your next option is to purchase your packaging equipment from a company outside of the state of New Jersey. Like anything else, there will be some pros and cons with buying your equipment from another state.
As mentioned above, if you buy your equipment from a company further away from your location, your shipping costs will be higher. With that being said, you may be able to find superior pricing from a packaging machinery dealer from another state.
Depending on the cost of your equipment, you may be able to negate the higher shipping costs and realize some cost savings by shopping around in states other than your own.
Furthermore, you might be able to find a company that features superior customer service, technical support, pricing, and other benefits that supersede the capabilities of any of the companies local to you.
Finally, depending upon the local companies available to you, there may be companies out of state that offer a quality of products and services that go above and beyond anything offered from the vendors local to your geography.
Regardless of whether you buy in or out of state, it is always wise to shop around and compare multiple vendors before making a final decision.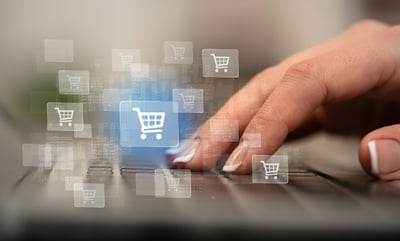 How To Make A Packaging Machinery Purchase
OK. Now you know which type of packaging company you want to purchase your machinery from. And, you know the location from which you want to choose a packaging equipment vendor. So, it is now time to understand how to make a purchase.
Once you have selected your desired type of packaging vendor and the location you want to choose a company from, you need to do a bit more leg work before selecting a specific company.
First, you will need to compare at least 3 - 5 different companies. Next, you will want to write down a list of your top vendors.
For each vendor, you will need to do several things. First, visit their website and review their product, pricing, contact, and about us pages. This will give you a general overview of the company, who they are, what they are all about, and their product offerings.
Next, you will want to review the content they are producing around their products. Read articles from their blog, check their social networks, and see if they have any video content available.
A quality packaging company will regularly produce high-end and descriptive educational content about their products, core values, company culture, and the value they can add to your business.
After doing the required research around these initial 3 - 5 companies, narrow the decision-making process down to 2 vendors. Once you have done this, contact each vendor and request a meeting either in person or virtually with a sales representative from each company.
In the meeting, discuss your budget, customer service, technical service, and lead times requirements, as well as any other expectations you have for your future packaging machinery partner.
Ask each vendor to put together their absolute best equipment proposal with the lowest pricing they can. Be transparent about the fact that they are going up against another vendor and will need to produce their best offering to get your business.
Once each vendor's proposal has arrived, go over it with a fine-tooth comb several times and review it with all necessary decision-makers in your company. Based on the information you have received and the internal decision-making discussions, make your final decision and send an RFP to your chosen vendor.
As a final thought, it would be wise to ask for the purchase pricing, leasing options and additional financing opportunities when requesting your proposals from each vendor.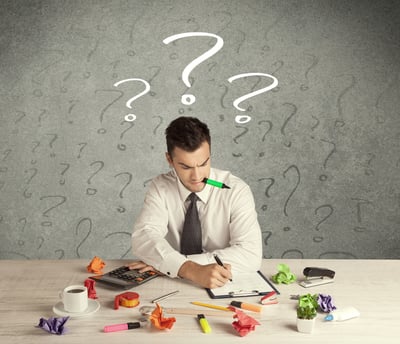 Which Type Of Packaging Machinery Is Right For You?
Now that you know how to buy packaging machinery in New Jersey, you are probably wondering which type of packaging machinery is suitable for your applications?
Would you like to learn about the different types of packaging machinery currently available? If you would, you will want to consider reading The Complete Guide To Buying Packaging Machinery.
This extensive free guide is packed to the brim with information about all the different types of packaging equipment currently available and the applications that they are best suited for.
With the information in this guide, you will have everything you need to purchase the perfect packaging equipment for your unique packaging requirements.
Regardless of which vendor you choose, it should be noted that a quick response isn't necessarily an indication of good service.
As such, it would be wise to compare at least two or three packaging vendors before you make a final selection.
About Nathan Dube
As the Digital Marketing Specialist at Industrial Packaging, I am honored to create content for such a phenomenal company and work with one of the greatest teams in the Packaging Industry. Whether creating a video, writing blog posts or generating other pieces of content and multimedia, I am always excited to help educate and inspire our prospects and clients to reach their highest potential in regards to their packaging processes and needs.