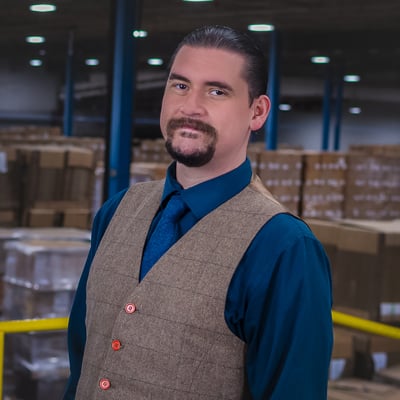 Benefits Of Using A Packaging Distributor, Even If They're Across The Country
Equipment | Packaging Materials | The Business of Packaging | Plant Performance | Packaging Psychology
So, you've looked into your local packaging suppliers, and you're unsure if they can support you based on your needs. But you are also worried that working with a distributor across the country will be a headache due to shipping distance and lack of immediate response.
When it comes to choosing a vendor for packaging supplies, distributors are often selected because of their dynamic portfolio of product offerings in the packaging industry and their ability to provide large quantities of supplies. Unlike manufacturers, distributors are not beholden to only one or two brands of materials and machinery. As such, they can help you to choose the machinery and materials that are indeed the best solution for your needs.
And while it is usually advised to choose a distributor local to your geographical location, there are benefits to working with one across North America. While we tout the benefits of local companies a lot, there are some times when you might not want to use one.
In the article below, we will discuss the reasons you may want to work with a distributor across the country, rather than a local supplier.
1. Experience And Expertise In The Packaging Industry

Although Abraham Lincoln told us that all men are created equal, not all distributors are created equal. By the basic nature of distribution, any company that can secure a supplier for a product can then resell it. There are distributors whose business model is "one-stop shopping" and offers everything in the world.
This works fine for many, many products, such as paper goods and sanitary supplies. This business model can best be described as "Jack of all trades and master of none." This model does not work well for products that are highly technical and require real expertise.
Make sure the distributor you select specializes in the packaging that you need. Distributors who represent the best manufacturers, and have years of experience with the specific packaging that you need, will best serve you.
When considering entering into a long term business relationship with a packaging company, you can rest assured that a packaging distributor will be a powerful partner in your business's success story. If you want to see your profit margins grow, a packaging distributor can help you make that happen.
2. Dependability In Customer Service

Unlike other packaging vendors, distributors are not limited to, selling only one or two brands of materials and machinery. In this respect, you can depend on a packaging distributor to advise you on precisely the right materials and machinery for your packaging line without them trying to sell you on one specific brand offering or solution.
When you're not restricted to using materials and machinery that you can make work, but that isn't the right fit, you will be able to fully optimize your packaging line to be as safe, productive, and efficient as possible.
Whether it's the appropriate gauge of shrink film, the right type of stretch film, or the various brands of machinery that run these materials, distributors are uniquely positioned to meet your packaging needs regardless of what they are.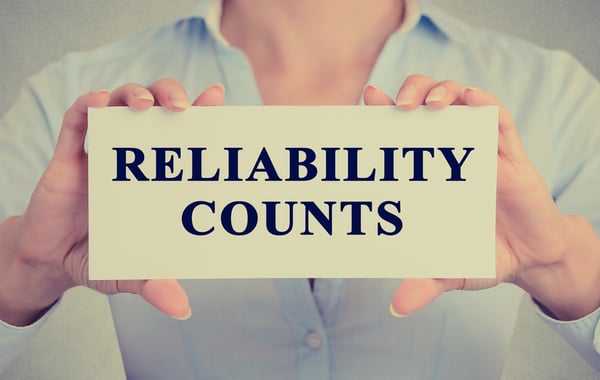 With significantly larger product offerings than OEMs and other types of packaging vendors, distributors offer an unmatched level of dependability to their customers. This dependability is evident throughout the entire organization, from customer service to preventative maintenance.
A distributor's freedom to offer precisely the right items and solutions for your business is passed on to consumers. This provides peace of mind that your packaging materials, machinery, and related elements are primed to be the best that they can be.
When your product goes to market, you can rest assured that the packaging solution you are using is the best choice for your customers.
Additionally, packaging distributors have a unique ability to provide custom solutions to consumer's packaging requirements.
For example, if you have an oddly shaped product that cannot be packaged appropriately on traditional packaging machinery, a distributor may be able to leverage multiple machinery lines to find a partner who can custom build a machine for your unique packaging requirements.
In this respect, packaging distributors have a leg up on the competition and can ensure access to items not available from other vendors that are beholden to specific brands.
3. Variety In Packaging Materials And Machinery

It's the spice of life, or so they say, but I digress.
To reiterate, packaging distributors are not limited by brand. They often have multiple different offerings when it comes to available brands of packaging machinery and materials. From shrink film to heat tunnels, a distributor can offer more potential solutions for your packaging line than OEMs and other types of packaging vendors.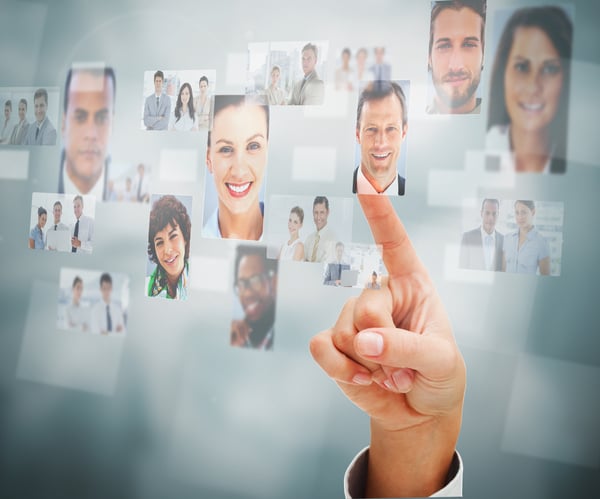 With multiple brand offerings at their fingertips, packaging distributors are positioned to help you achieve even your most challenging packaging needs. From consumer products to custom packaging, a packaging distributor will be able to offer the right packaging for your products.

---
Need Help Choosing The Right Brand Of Packaging Machinery?
---
4. Simplicity In Sourcing Packaging Supplies

When you source your materials and machinery from a single packaging distributor, you do not need to buy from multiple vendors.
Packaging distributors are positioned to provide you with absolutely everything you need from one single source. This dramatically simplifies the process of sourcing materials, machinery, preventative maintenance, and other related packaging requirements.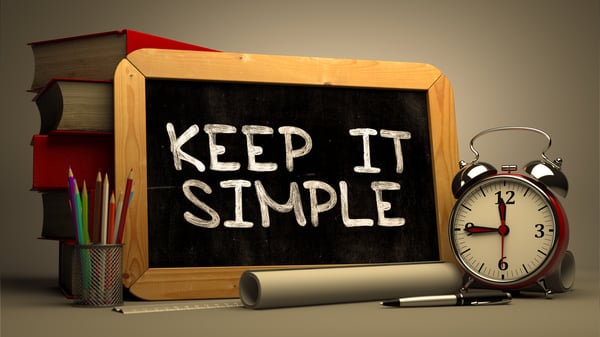 The simplified process of buying packaging materials and machinery from one source allows you to reduce phone calls, emails, paperwork, and other office duties related to chasing down multiple vendors.
By using a packaging distributor as your go-to source for all things packaging, you will significantly simplify the purchasing of packaging materials and machinery. This will result in a noticeable reduction in soft costs associated with purchasing and customer service.
5. Speed Of Shipping With A Packaging Distributor

Despite whatever the distance is between you and a packaging distributor located across the country, you can expect a speedy delivery of your orders.

This is because distributors have such an extensive network of other packaging vendors, OEMs, and other suppliers throughout the country. A packaging distributor will often drop ship products from a physical location closer to your geographical area.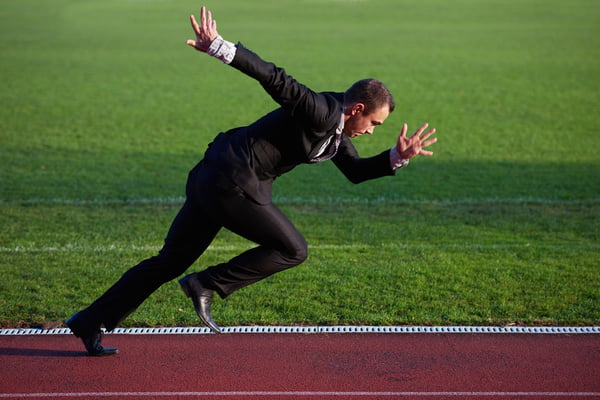 Vendors who exclusively sell only one or two brands of packaging materials and machinery can not always guarantee this, but a distributor almost always can.
So, if the speed of shipping is an essential factor for your company and you rely on a packaging company located far away from you, choosing to use a distributor is a wise decision. With a packaging distributor on your team, you will be able to get your products packaged and on store shelves quickly.

6. Availability Through Supply Chains And Distribution Channels

Worried that your current vendor is out of stock for printed shrink film, stretch film, flexible pouches, air pillows, and other types of packaging materials?
Don't be! Contact a packaging distributor instead.
Again, because of the massive network of suppliers that partner with packaging distributors, they will almost always have what you need in stock. If they do not, they can source it quickly or have it sent directly from a partner company.
A Note On Communication Technologies
The simplicity of technology supporting customers virtually anywhere, including video conferencing of engineering meetings, sales presentations, and technical service support, is also a key consideration when thinking of choosing a packaging distributor across the country.
How To Pick The Right Cross-Country Packaging Distributor
As with any item, it is wise to shop around. Reach out to at least 3-4 packaging distributors and ask for digital information such as value propositions, white papers, and other important info and take the time to review the offerings from each sales rep.
Be sure to choose a packaging distributor who carries the brands of packaging materials and machinery that you require. Ask each vendor questions about their abilities in customer service, response time, inventory, shipping, returns, preventative maintenance, customer rewards, and any other item that is important to your specific needs.
If you don't know where to start and are not sure about choosing a sales representative, consider reaching out to one of our packaging professionals. Here at Industrial Packaging, we've worked with many companies across the country as their packaging distributor. We can help you choose the right vendor, even if it is not us.
About Nathan Dube
As the Digital Marketing Specialist at Industrial Packaging, I am honored to create content for such a phenomenal company and work with one of the greatest teams in the Packaging Industry. Whether creating a video, writing blog posts or generating other pieces of content and multimedia, I am always excited to help educate and inspire our prospects and clients to reach their highest potential in regards to their packaging processes and needs.