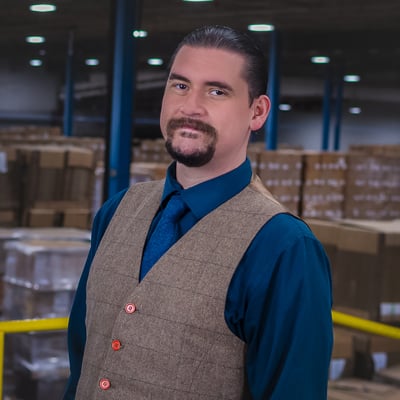 How To Wrap A Pallet
So, you've got a business in which you are storing, selling, and shipping palleted products. And pallet wrapping is not something you have done before.
You want to ensure that you are wrapping your pallets correctly and, more importantly, safely. But you have never done this before. Or, you have and are looking to ensure that you are doing it right.
Well, you have come to the right place. With almost 70 years in the packaging industry, we have wrapped hundreds of thousands of pallets with stretch film.
And we wrap our pallets correctly and safely (ask our customers)!
Today, we will explain how to properly and safely stretch wrap your palleted products to ensure the proper load containment so that your pallets arrive to your customers well and safely secured.
After reading this article, you will know how to stretch wrap a pallet.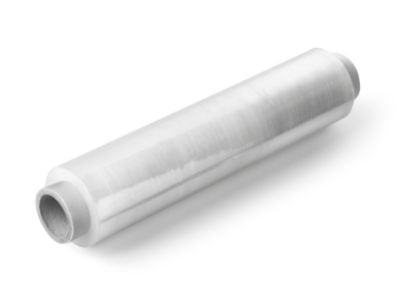 How To Wrap A Pallet
Stretch wrapping a pallet is a relatively simple process that can be done either by hand or with a stretch wrapper. For this article, we will be focusing on how to wrap a pallet by hand.
Step 1: Selecting And Preparing The Pallet
The first thing you need to do when preparing to wrap a pallet of products is select a pallet to be wrapped. As we are currently living through a national pallet shortage, this may or may not be easy, depending on where you are located and what your pallet availability is.
Let's assume you have a collection of pallets in your warehouse.
The first step is to grab a pallet that is in good working condition, one of which can be used to safely stack boxes of products upon.
You will then want to place the pallet on the floor of your warehouse in an area with enough space that your laborers can safely continually walk around the circumference of said pallet.
Generally speaking, you will want around five to six feet of space (give or take) between each pallet. You will want to ensure that if your laborers are wrapping multiple pallets at the same time, there is enough space between each pallet so that when your laborers are wrapping the pallets, they do not collide with each other.
Once you have your pallet(s) laid out, it is time to stack them.
---
Want to know how much money you could save with an automated stretch wrapper?
---
Step 2: Stacking The Pallet
In an ideal world, you will be stacking boxes of similar shapes and sizes. However, depending on the variety of products you are selling, this may only sometimes be the case.
Suppose you are stacking pallets with various products of odd shapes and sizes. In that case, consider using a stretch wrapper designed for such applications.
For simplicity's sake, let's assume you are wrapping pallets of boxes that are squares or rectangles.
This is where "the game of Tetris begins." Suppose you are unfamiliar with the classic video game Tetris. In that case, it is a straightforward puzzle game in which a collection of different size boxes fall from the top of the screen.
The object of the game is to rotate each box until you are happy with its position. Next, you drop the box onto the floor. As this process continues, the goal is to make nice, neat, evenly stacked lines that cause the blocks to disappear.
When this happens, you gain points, and the game moves on. As the gameplay continues, the game's speed and difficulty increases. If you do not stack the boxes in a way that creates a solid line across the bottom of the screen, the boxes pile up.
If the pile reaches the top of the screen, it's game over.
As you can see, stacking a pallet is somewhat similar to this game. When stacking your boxes, you want to make each layer on the pallet as neat and uniform as possible.
The average height of a fully stacked pallet is, on average (give or take) 48 inches, including the pallet's height. So 42 inches of stackable space.
That said, many companies will stack their pallets higher or lower based on their unique needs and requirements.
Step 3: Wrapping The Pallet
The next step in this process is to wrap the stacked pallet. Once you have completed stacking boxes or containers of products in as neat and uniform a square or rectangle as possible, it is time to wrap the pallet with stretch film.
There are two main types of stretch film for this purpose, hand stretch film, and machine stretch film. For this article, we will be focusing on hand stretch film, which is stretch film that is applied by hand, literally using your hands or a tool called a stretch film dispenser.
If you are wrapping the pallet using just your hands, you first need to obtain a roll of hand stretch film.
Once you have the roll, you need to find the corner of the end of the sheet of film and peel a portion of it from the roll. When I wrapped pallets as a teenager for a local trucking company, I would pull the film from the roll and have about four or five inches of film stretching from the roll to my hand holding the edge of the film.
The next step is to place this portion of the film at the base of the pallet, tucking it under the corner of one of the boxes at the bottom of the pallet.
Once you have done that, you are now ready to wrap. By holding the roll of film between your two hands and holding it vertically, you want to walk laps around the pallet, ensuring that with each lap, a layer of film is wrapping the boxes, with each layer slightly overlapping the previous layer.
While doing this, you want to pull the film tight at each corner, making sure that you are producing the proper load containment.
It should be noted that the only way to get the best load containment is to upgrade to a stretch wrapper, as these devices can produce significantly more and better stretch and load containment than a human being.
You will do this from the bottom of the pallet, up to the top, and then back down again until you have several layers of film fully covering all four sides of the pallet.
Once you have determined that the pallet is tightly and safely secured, you need to cut or tear the film from the roll and tuck the torn edge of the film under the lip of the film at the top of the pallet between the top wrapped layer and one of the boxes at the top of the pallet.
Your pallet is now properly wrapped and ready to be put into storage or onto a truck for shipping and transportation to your customers.
Is There A Better Way To Wrap Your Pallet?
While hand wrapping is a perfectly acceptable way to wrap your pallets, it is not the best option nor the safest. Suppose you want to save money, enhance safety and ensure the best possible load containment while maximizing the value of your stretch film. In that case, you will want to buy a stretch wrapper.
There are many different types of stretch wrappers available. As for which type of stretch wrapper is right for your business, products, budget, and additional requirements, that is entirely dependent on your specific needs.
Stretch wrappers are not one size fits all. But how do you figure out which type of stretch wrapper best suits your needs? You could read dozens of articles from a library of stretch wrapper articles and attempt to determine which type of wrapper is best for you on your own.
But it would be much easier for you to simply speak with one of our in-house stretch wrapper experts. They will be able to answer any questions you have while helping you to select the right machinery for your budget, warehouse, products, and additional requirements.
About Nathan Dube
As the Digital Marketing Specialist at Industrial Packaging, I am honored to create content for such a phenomenal company and work with one of the greatest teams in the Packaging Industry. Whether creating a video, writing blog posts or generating other pieces of content and multimedia, I am always excited to help educate and inspire our prospects and clients to reach their highest potential in regards to their packaging processes and needs.