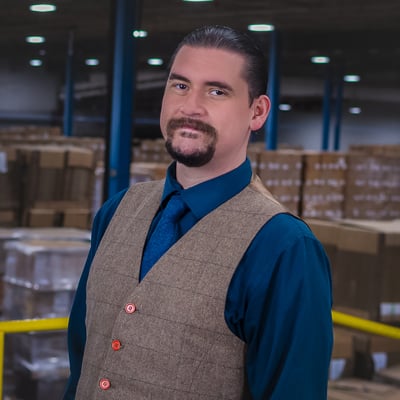 Is Biodegradable Stretch Film Recyclable?
Biodegradable stretch film is becoming a hugely popular packaging material. And this trend will only increase in popularity as we enter 2023.
Many people are just learning about biodegradable stretch films. When they do, many of those people become intrigued by the product and reach out to learn more about the material.
With an ever more prominent call from consumers to "go green," it should be no surprise that companies everywhere are looking for plant-based and biodegradable packaging materials to ensure that their company becomes more sustainable and leaves less of an impact on our planet earth.
So it makes sense that while biodegradable stretch film is brand new to the market, many people are researching the material and purchasing it for their product palletizing needs.
And while people obviously know that biodegradable stretch film is biodegradable, many buyers ask, "is biodegradable stretch film recyclable?".
And if you are asking yourself the same question, we are happy to announce that we can answer this question for you!
This article will reveal whether or not biodegradable stretch film is recyclable. After reading this article, you will know if biodegradable stretch film is a suitable sustainable packaging material for your needs.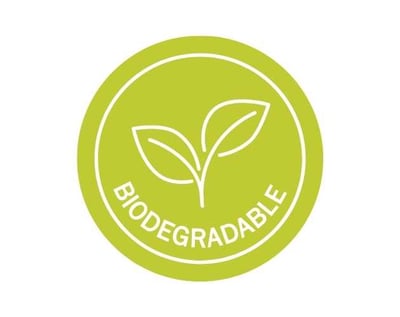 Is Biodegradable Stretch Film Recyclable?
While this may not be what you want to hear, the answer to this question is that it depends. While several biodegradable stretch films are on the market, they are not all the same.
Each type of biodegradable stretch film currently available has different disposal protocols, including their ability to be recycled or not.
Which Types Of Biodegradable Stretch Films Are Recyclable?
While we cannot speak to the validity of the claims made by other brands of biodegradable stretch films currently available, we can say with 100% confidence that the Steelflex BIO biodegradable stretch film that we sell is 100% recyclable.
The film, which fully biodegrades in less than five years, is made from LLDPE (linear low-density polyethylene) and features the P-LIFE additive derived from palm tree oil which is what makes the film biodegrade.
And while the film is entirely biodegradable, if you want to recycle it, you can! Now, with that being said, proper recycling of this film may or may not be as easy as tossing it into your single-stream recycling bin.
---
Looking for sustainable packaging? We can help!
---

How Do You Properly Recycle Steelflex BIO Biodegradable Stretch Film?
This all depends on the capabilities of your recycling company. Some municipal and single-stream recycling companies have the infrastructure to properly recycle soft plastics like LLDPE; however, many do not.
So, the first thing you need to do when working to recycle your Steelflex BIO biodegradable stretch film is to contact your recycling company.
You will want to ask them if they recycle LLDPE films, or not.
How Can You Recycle Your Steelflex BIO Biodegradable Stretch Film If Your Recycler Cannot?
While you may be disappointed to find out that your recycling company cannot recycle your Steelflex BIO biodegradable stretch film, we have some good news!
Special third-party stretch film recycling companies can recycle your used Steelflex BIO film for you. And, while in some cases you may need to pay for this recycling service, that is not always the case.
In fact, some of these stretch film recycling companies will actually pay you for your used and waste film. However, there are a few stipulations to qualify for a pickup and paycheck.
First, you need to meet the minimum film volume mandated by your third-party stretch film recycling partner to qualify for a free pickup.
Next, if you want to get paid for your used film, you must properly bale and sort the film before pickup. Failure to properly bale and sort your film will disqualify you from getting a check for these materials.
To find out if you qualify for a pickup and a paycheck for your film, you must contact the stretch film recycling company of your choice.
You will need to ask them what their minimum volume of properly baled and sorted film is. Once you have this information, you can stock up your film, properly bale and sort it and then arrange for them to remove the material from your warehouse.
Are You Looking For Recyclable, Biodegradable Stretch Film?
Based on the fact that you have read most of this blog post, I would guess that you are in the market for a recyclable, biodegradable stretch film.
And Lucky for you, we carry one of the best options in the Industry. If you want to learn more about Steelflex BIO Biodegradable stretch film or make a purchase, please reach out to one of our packaging experts!
They will be able to answer any questions you have about this material and provide you with pricing for the quantity of film that you need.
About Nathan Dube
As the Digital Marketing Specialist at Industrial Packaging, I am honored to create content for such a phenomenal company and work with one of the greatest teams in the Packaging Industry. Whether creating a video, writing blog posts or generating other pieces of content and multimedia, I am always excited to help educate and inspire our prospects and clients to reach their highest potential in regards to their packaging processes and needs.