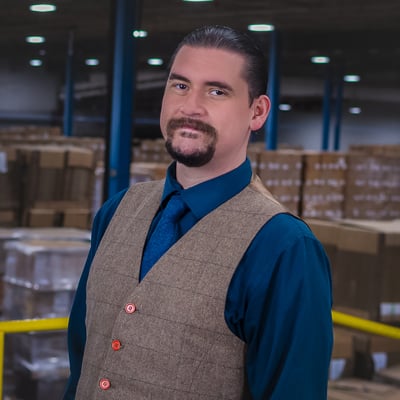 Can You Recycle Stretch Film?
You love wrapping your palleted products in stretch film. It makes you feel good to know that your loads are correctly and safely contained. But you are not sure if you can recycle stretch film.
You take pride in your products and always ensure that they are wrapped appropriately. You do this so that they will arrive at your customers with everything intact and adequately packaged.
Your customers appreciate that your loads are safely contained and arrive at their facility well wrapped.
However, as sustainability is an essential issue for you, your business, and your customers, you want to know if stretch film can be recycled.
You have looked for information on recycling stretch film but have only found vague and limited details about this process.
Here, we will explain how to recycle your used stretch film properly.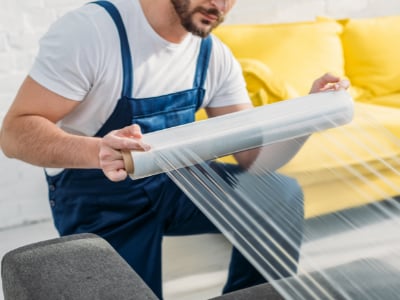 Can You Recycle Stretch Film?
Yes. You can recycle stretch film. But, before you do, you need to understand that while it is possible to recycle stretch film, it is not a simple process.
And there are certain things that you must do in order to recycle your used stretch film properly.
While most stretch film is made of recyclable plastics such as linear low-density polyethylene (or LLDPE), you can't just throw your used film into a single stream recycling bin.
This is because single-stream recycling centers do not have the proper infrastructure to recycle flexible packaging films.
And any such films that do make it into a single-stream recycling center will most likely end up in a landfill.
So, while you can recycle flexible films such as shrink film and stretch film, you need to go about it differently.
---
Want to learn more about stretch film?
---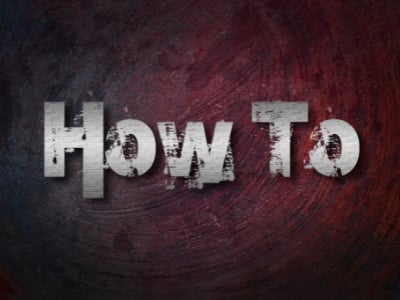 How To Recycle Stretch Film
Suppose you want to recycle your used stretch film. In that case, there is a specific set of protocols you will need to follow to ensure that the films actually get recycled.
When it comes to recycling flexible packaging films such as stretch film, you have to make sure that the films are correctly sorted and baled first.
There are special recycling machines known as balers which are designed to bale used packaging materials.
And there are machines specifically designed for the task of baling stretch film. As you might expect, these devices are called stretch film balers.
You can bale your excess, waste, and used stretch film with these devices. Balers made specifically for baling stretch film ensure that the bales are compacted adequately to take up the least space possible.
Once your used stretch wrap has been properly baled and sorted by formulation, you can send off your used stretch for recycling.
The stretch film recycling company will collect the material and then send the substrate to a compounder to clean, sort, and dry the used film.
Next, the compounder will run the material through a system to turn the material into LLDPE pellets, which can then be turned into PIR plastic stretch film.
PIR plastic means post-industrial recycled plastic, from which the final pellets are made.
Stretch film recycling companies are more than happy to collect and recycle your film for this process. In fact, some companies will actually take your properly sorted and baled used stretch film and pay you for it!
Companies who offer this service will require that you have a specific volume of presorted and baled stretch film before they pick it up. These volumes vary from vendor to vendor.
However, it should be noted that while some recyclers will take a mixed bale (including small amounts of HDPE or LDPE film), they are primarily looking for pure LLDPE stretch film.
In the case of a mixed bale with small portions of HDPE or LDPE mixed in, they will have to sort it, and it's a complex process. If there is too much HDPE or LDPE in the mix, most of that will not become recycled plastic if they figure that it is corrupted too severely.
Also, they will generally only pay you for your baled film if it is presorted. Still, if you just have a recycler pick it up from you, and the material is not sorted, you usually have to pay for freight for the haul.
So, suppose you want not only to recycle your stretch film but also to make a profit from it. In that case, you will have to shoot to provide the recycler with the proper volume of presorted and balled pure LLDPE stretch film to get paid.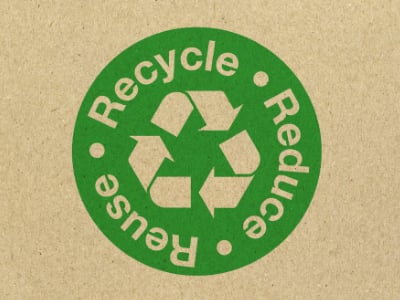 Where Can You Get Your Stretch Film Recycled?
Various companies offer stretch film recycling that can pick up your baled and sorted films and have them recycled for you.
And you can find many of these companies online easily by searching google. But, we should probably mention that we work with a company that may be interested in collecting your baled stretch film for recycling.
Would you like to have your baled stretch film picked up and recycled rather than being thrown into a landfill? If you answered yes, don't hesitate to get in touch with one of our packaging experts.
They will be able to help you get in touch with our stretch film recycling partner. This partner can help you figure out the volumes of baled stretched will that you will need to qualify for a pick-up and perhaps a paycheck!
About Nathan Dube
As the Digital Marketing Specialist at Industrial Packaging, I am honored to create content for such a phenomenal company and work with one of the greatest teams in the Packaging Industry. Whether creating a video, writing blog posts or generating other pieces of content and multimedia, I am always excited to help educate and inspire our prospects and clients to reach their highest potential in regards to their packaging processes and needs.