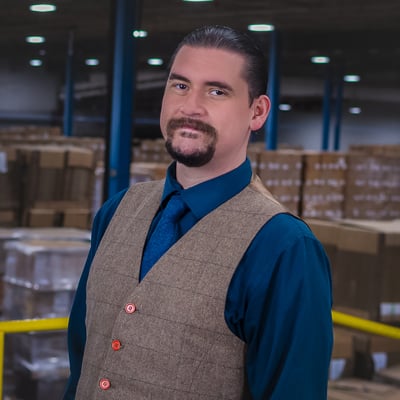 Why Buy From A Packaging Company In Northeastern USA If You Are Located There?
So, you are looking to purchase packaging materials and machinery. You are shopping around for a packaging company. And you are located in Northeastern USA.
You have looked at companies both locally to you and perhaps as far away as California. You are trying to figure out if you should buy from a company further away from you or local to Northeastern USA.
You like the idea of supporting local businesses, but you are not sure if it makes the most sense for your company's packaging machinery and materials needs.
You would like to learn about the benefits of purchasing your packaging materials and machinery from a local vendor.
Industrial Packaging is a packaging distributor with over 65 years of history working in this region. We have helped countless clients in this geographical area purchase the right packaging machinery and materials. And, we can do the same for you.
This article will explain why you should consider purchasing your packaging machinery and materials from a packaging company located in Northeastern USA if that is where your company is located.
The Top Three Reasons You Should Buy Packaging In Northeastern USA If That Is Your Location
If you are located in Northeastern USA, there are many reasons why you should consider choosing a packaging vendor in this geographical area.
But, there are three very important reasons to do this that trump any other item of consideration. Below, we will review the top three reasons you should buy from a packaging company in Northeastern USA if that is where your company is located.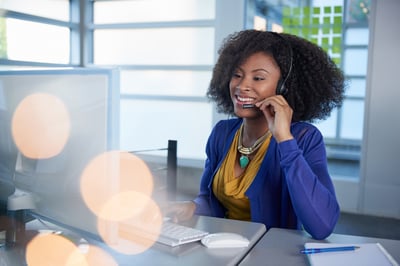 1. Local Support
There are many reasons to buy from a packaging company in Northeastern USA if that is where your business is located. But, there is none as important as getting quality local support.
Suppose you are in Northeastern USA and you buy packaging machinery and materials from a local company. In that case, you can rest easy if you run into problems such as your machinery breaking down or materials problems on your equipment.
Your shipping costs will be much lower for machinery and materials orders. And, if your your machinery goes down, your local techs will have you up and running much faster than if you use a vendor from somewhere else across the country.
Finally, you will save money on shipping and travel expense for your service technician's maintenance and repair calls. To illustrate this, let's take a look at a hypothetical story of a woman named Ellen.
Ellen works for a food manufacturing company in Northeastern USA. Ellen spent a couple of weeks researching packaging companies that can supply both packaging machinery and materials.
She found several within her geographical area, and a few dotted across the rest of the country. While she liked the local companies, she was able to find lower pricing for machinery and materials from a company in California.
She ordered three packaging machines and several pallets of packaging materials to run on the new machines. Despite that, the shipping cost was astronomical and almost negated her cost savings from choosing a vendor that far away. However, her machinery and materials did arrive on time.
---
Looking to buy packaging machinery in Northeastern USA?
---
But, the technician who came all the way from California cost a lot more than the local technician would have due to the travel expenses. At this point, she has broken even on her purchase.
For the first four months, everything was going well. But then, due to operator error, one of her new machines broke down. Ellen called her packaging company for service. After three days of downtime and thousands of dollars in lost revenue, the technician arrived.
Once again, the tech's travel expenses were steep. With those fees coupled with the repair cost, Ellen had now lost a lot of money by purchasing packaging machinery from so far away. To make matters worse, Ellen ordered the wrong materials for one of her other machines, and she had to return them and purchase new materials.
The long-distance relationship with her chosen vendor took much longer to return the wrong materials and receive the right ones. And, the shipping cost was nauseating.
Had Ellen chosen to buy from a local vendor, her packaging machinery and materials would have cost her much less in the long run, even though they cost her more upfront. Her technicians would have been there much sooner, resulting in significantly less downtime.
The moral of the story is this...
You will have shorter lead times, faster customer service for machinery and materials orders, and much quicker access to technical support for repairs and preventative maintenance when you buy local.
In addition to each of these elements being much faster, you will have a local support team who can respond to problems in a way that you won't get when buying from a company across the country.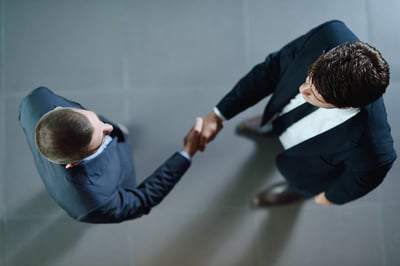 2. Local B2B Partnerships Support Your Company's Success
When local businesses work on packaging projects together, they support each other. It matters that a reliable partner shares in your company's growth and development.
When you partner with a local company, you are both helping to boost and sustain the local economy. This is good not only for you and your packaging partner but other local businesses as well.
This includes your local shipping companies, restaurants, gas stations, supermarkets, and other local businesses of which your employees and your vendor's employees support together.
By doing business with a local packaging company, you can feel good about how you are supporting other local businesses while achieving your company's goals.
3. Specialized Capabilities For Geographical Challenges

When you choose a local packaging company based in Northeastern USA, you are working with a partner who has a much better understanding of the unique challenges that businesses in this region of the country face.
For example, all businesses in the Northeastern USA know that the winter snow storms here can harm business. Large winter storms can produce multiple feet of snow. This creates a genuine potential for safety problems.
During significant winter storm events, a business may shut down for 1 to 2 days. Or, in some cases, even longer. This is a unique challenge for companies who are located in this region of the country.
By partnering with a local packaging company, you will be working with a vendor who knows how to work through these conditions and help you to stay on track. This will include specialized safety capabilities for managing intense winter storms and other unexpected black swan events.
How Can A Northeastern USA Based Business Benefit From Working With A Local Packaging Company?
At this point, you are probably wondering how partnering with a Northeastern USA-based packaging company can help your business.
Suppose you want to do more research about working with a packaging company based in this geographical location. If that is the case, you would want to consider reading this sister article, Why We Offer Contract Packaging Primarily In The Northeast USA.
This article will explain why companies like Industrial Packaging choose to work with other businesses in our geographical area primarily.
With the information in this article, you will be able to figure out if working with a packaging company in the Northeastern USA makes sense for your business.
About Nathan Dube
As the Digital Marketing Specialist at Industrial Packaging, I am honored to create content for such a phenomenal company and work with one of the greatest teams in the Packaging Industry. Whether creating a video, writing blog posts or generating other pieces of content and multimedia, I am always excited to help educate and inspire our prospects and clients to reach their highest potential in regards to their packaging processes and needs.