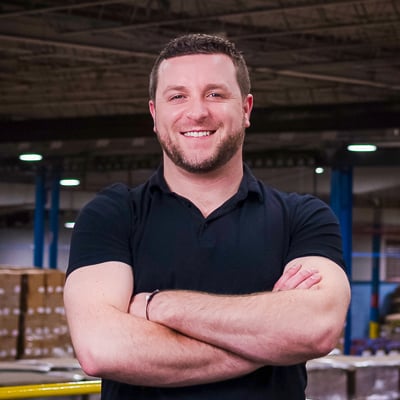 Plastic Straw Ban: Why Cities & Businesses Are Banning Plastics
Packaging Materials | Environment | The Business of Packaging | Packaging Design | Food Packaging | Packaging Psychology
Just a few short weeks ago, Governor Jerry Brown made California the first U.S. state to legally prohibit dine-in restaurants from automatically providing plastic straws to customers. Although this event marks one of the first legislative actions on the matter, the plastic straw ban has become a popular movement among companies and local governments across the country, with many vowing to completely end usage of plastic straws and packaging by the end of 2018.
So, what's the full story here?
How did the plastic straw ban emerge, and what should businesses be taking away from this news?
If the straw ban teaches us nothing else, it should reveal the importance consumers place on protecting the environment. Now, more than ever is the time to prioritize sustainability – not just as it relates to plastic straws, but also with regard to product packaging. Environmentally friendly packaging is possible with the right plan and the right materials. Let's take a deeper dive into the plastic straw ban to uncover why it originated, how cities and companies have reacted and what your business should be doing in response.
---
Your Free Packaging Design Cheat Sheet
Get 5 actionable tips to start optimizing your packaging for efficiency.
---
The Plastic Straw Ban's Beginnings
In 2016, worldwide plastic production reached 335 million metric tons. In the same year, 21.7 million tons of plastic were discarded by consumers, and it was the first year that more plastics were recycled than sent to a landfill. These statistics indicate two important truths:
Plastic production and consumption continues to increase across the globe.
People are concerned about the environment and place value on the ability to recycle their discarded plastics.
Unfortunately, plastic straws are not recyclable because they are too small and lightweight to be separated properly through the recycling machines. Yet, over 500 million plastic straws are used in America every day, the majority of which end up in our oceans, polluting the water and killing marine life. And while this may be a small portion of the 79% of all plastic waste that accumulates in landfills or the natural environment, it is a revealing microcosm for the plastics dilemma our world faces today.
"We look at straws as one of the gateway issues to help people start thinking about the global plastic pollution problem," Dianna Cohen, CEO of the Plastic Pollution Coalition, has explained to Business Insider. "They've been designed to be used for a very short amount of time, and then be tossed away."
It's been said that unless action is taken, there will be more plastic than fish in the ocean by 2050. In an attempt to help slow this reality down, many companies (and even entire cities and states) are banning the use of plastic straws in various food and drink establishments.


While traveling over the past few months, I noticed a few restaurants and bars in places like Hawaii and Chicago that recently took on the straw ban with paper or bamboo straw replacements. The straws did as they were expected when compared to the plastic alternative and it was nice to see small actions like these taken by the restaurant owners.
Brands across the nation have been taking action to ban plastic straws and product packaging as a means of reducing overall plastic consumption. Earlier this year, Starbucks announced it will eliminate single-use plastic straws from its more than 28,000 company-operated and licensed stores around the world, offering strawless lids or alternative-material straw options instead. And McDonald's is one of the first big chains in the U.S. to begin widespread testing of plastic straw alternatives. The fast food chain also aims to transition 100% of their guest packaging to renewable, recycled or certified sources by 2025.
Even travel and transportation companies are joining the pack. In November, American Airlines will stop offering all plastic straws and stir sticks during on-board beverage service. Instead, passengers will be able to use stir sticks made of sustainable and environmentally friendly bamboo. With these changes, American will eliminate more than 71,000 pounds of plastic per year. In addition, Royal Caribbean announced that all 50 of its cruise ships will be free of plastic straws by the end of 2018. For over a year, the ships have begun implementing a "straws upon request" policy, which will be further advanced through the use of paper straws instead of plastic ones.
As many companies willingly take advantage of the straw ban and sustainable packaging trends to minimize their ecological footprint, others face legal enforcement through city and state bans. For example, Seattle became the first major U.S. city to ban straws in 2018. Customers at grocery stores, restaurants, food trucks and cafeterias will no longer have access to plastic straws, and government fines will be imposed for establishments that fail to comply.


Where Does Your Business Stand?
In terms of responding to the plastic straw ban, it's essential to recognize the bigger picture. This ban is a minor element of a much larger movement to reduce the use of materials that are non-recyclable and harmful to the environment. Even if you're not in the business of plastic straws, you can absolutely participate by making a plan to utilize more sustainable materials for your product packaging.
Today's eco-conscious consumers want to know that you've incorporated sustainable packaging ideals into your products. Statistics show that a brand's commitment to adopting environmentally conscious practices has become increasingly important to the public. It's time to get more creative with your practices and materials. As you transition to greener options, communicate these efforts to your customers in order to show that you care about the environment and are making strides to protect it. Doing so builds consumer trust and loyalty, which is a major profitability factor.
Equally as important is educating yourself on the bans and legal ramifications that pertain to your business. Be sure to stay current on any legislative changes that will impact the packaging and distribution of your products.
The Top Takeaway
The plastic straw ban on plastic straws is a positive wave in the direction of minimizing non-recyclable and environmentally unfriendly materials, but it is just a fraction of a much larger goal. As more and more businesses and government entities take notice, it is imperative to ensure that your company is considering ways to adopt more sustainable materials and packaging options.
And even though plastic materials have become overused in recent years, they do serve a purpose. Shelf life and less freight deliveries equal less carbon emissions and smaller footprints for perishable products, and light weight packaging significantly reduces oil and gas consumption for said freight deliveries.
It's important to consider the positives that plastics bring to the table, and to educate your consumer base as to why plastics are more sensible than alternatives. That is, until there is an alternative available that can match what plastics can do for CPG's.
Without plastic packaging, many of the modern conveniences consumers benefit from would not be possible. One of the best steps your business can take is to choose sustainable packaging that protects your product AND significantly minimizes the organization's carbon footprint.
Interested in implementing more sustainable product packaging? Download your free cheat sheet to access actionable tips for optimizing the packaging design process.
About David Roberge
I am grateful for my 9 years as part of the outstanding Industrial Packaging team. I was able to hang out with some of the most knowledgeable folks in the packaging industry. I feel even luckier that I was able to share that knowledge with you. I love learning, hiking, and growing people and teams both personally and professionally, and helping companies grow better.