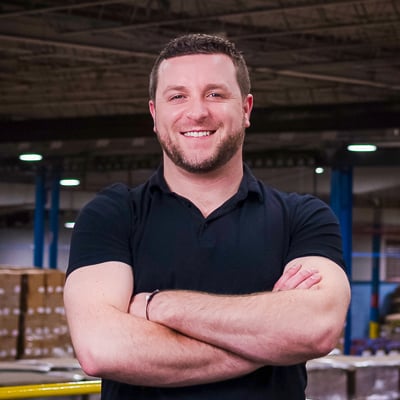 Creating a Self-Selling Package
Packaging Materials | The Business of Packaging | Investment
The Packaging Only Matters If It Sells..

In a fast-paced world where you are lucky to get a consumer's attention for only a few seconds and where retail clerks are seldom available (and if they are they know very little), your product must be able to sell itself. The appropriate packaging can do that for you. Here's what your packaging must do:
Get Attention
The first thing you need to do is make sure your product gets the attention of the customer. Bright colors may work, but if everyone else is doing that, you may need something more. Attractive graphics are helpful, but the quality of the print is critical. Whether it is printed shrink film, printed retail boxes, or printed display board, the quality matters.
Maybe a uniquely shaped package will help your product get noticed. There are several types of packaging available that will greatly impact how well your product moves off the shelves. Make sure whatever you do, your target buyers notice you, if not first, more than the competition.
the Right Information in the right place
Once you have their attention, your package is your salesperson. The information, which must be clear and complete, must not overwhelm the consumer. While you don't want to overwhelm them, you don't want to disappoint them. There are several types of packaging that will allow you to do this. If they are looking for more information, you want it to be available. The right information, in the right place.
Ease-of-Use (of the packaging)
Here's where things can get difficult. The packaging is supposed to protect the product until it gets home. However, if this can only be accomplished by making it as difficult to get into as Fort Knox, are you risking sales? Newer package designs offer many ways to make your product easy to access without compromising security. Consider some of these easy-to-open features available.
Pro Tips:
If you have a perishable item or a consumable item, make your packaging resealable.
If you use flexible film packaging (a bag, pouch, etc.) rather than a box or a tray, your customer can reduce the footprint of the item at home as they consume the product.
No matter what you do, you want your product to be noticed, easily understood, and easy to use! We know self-selling packaging, so if you are ready to design the ultimate package for your product to get it moving off the shelves, talk to our team today!
About David Roberge
I am grateful for my 9 years as part of the outstanding Industrial Packaging team. I was able to hang out with some of the most knowledgeable folks in the packaging industry. I feel even luckier that I was able to share that knowledge with you. I love learning, hiking, and growing people and teams both personally and professionally, and helping companies grow better.