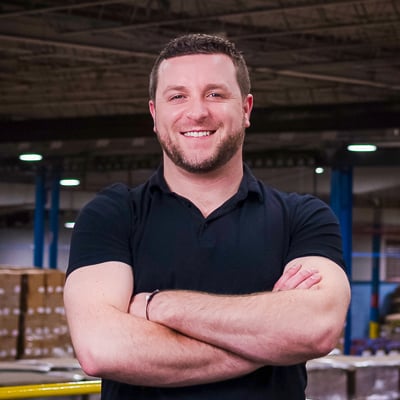 Tamper-Evident Packaging: Maximizing Product Security And Shelf Life
Are you looking to improve your product's security and shelf life? If you answered yes, tamper-evident packaging might be suitable for you.
In an ever more dangerous world, product security and protection are more important than ever. With counterfeiting of products on the rise the world over, these items are of extreme importance.
In addition to ensuring that your products are safe and protected, the need for longer shelf life has also arisen. Fortunately, tamper-evident packaging can help to improve all three of these dynamics for your products.
But how can tamper-evident packaging improve your product's safety, security, and shelf life? What are the benefits of using tamper-evident packaging for your business?
And, most importantly, is tamper-evident packaging right for you?
This article will explore how tamper-evident packaging can improve your products' safety, security, and shelf life and why you may want to consider implementing it on your packaging line.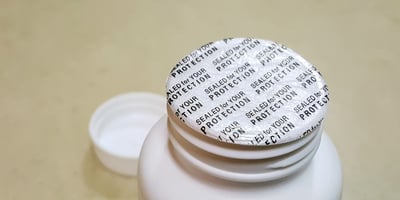 Tamper-Evident Packaging For Improving Shelf Life
Many tamper-evident packaging supplies, such as flexible films, extend shelf life. These include film selections from lidding films to metalized polyester to modified atmosphere packaging.
Extending the shelf life of your products has tremendous benefits for the consumers, the retailers, and you. For example, if your product is sold by weight, such as produce, and the MVT (Moisture Vapor Transmission) of your packaging reduces the weight of your product, it also reduces its revenue.
To remedy this, consider using a shrink film with a low Moisture Vapor Transmission Rate (MVTR) to maintain your product's moisture, weight, and revenue.
While improved shelf life is an excellent attribute of tamper-evident packaging, there are many other benefits of using tamper-evident packaging for your products.
---
Looking for packaging supplies? We can help!
---
Tamper-Evident Packaging For Product Security
Suppose your packaging cannot prevent unauthorized entry. In that case, Tamper-Evident Packaging can make it obvious when the security has been breached. Solutions for tamper evidence include:
Printed

shrink film

.

Printed

seal bands

.

Sealing tape (that leaves its mark when removed).

Over wrap.

Flexible pouches.

Lidding films.
We have plenty of options and experience in keeping your products safe throughout the journey through the supply chain. If you want to learn more about tamper-evident packaging, please contact one of our packaging experts.
Where Can You Learn More About Tamper-Evident Packaging?
This article provides you with a basic introduction to tamper-evident packaging and a couple of the most important benefits of using such packaging materials.
But, what are the different kinds of tamper-evident packaging materials? How can tamper-evident packaging benefit your business and customers? And where can you buy tamper-evident packaging?
Suppose you want to learn more about tamper-evident packaging and how it can benefit your company. In that case, you will want to read this sister article, "A Deep Dive Into Tamper Evident Packaging."
This article will provide all the information you need to determine if tamper-evident packaging is suitable for your company, products, and customers.
About David Roberge
I am grateful for my 9 years as part of the outstanding Industrial Packaging team. I was able to hang out with some of the most knowledgeable folks in the packaging industry. I feel even luckier that I was able to share that knowledge with you. I love learning, hiking, and growing people and teams both personally and professionally, and helping companies grow better.