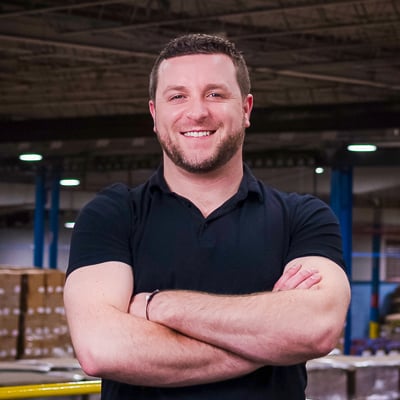 Should You Buy or Lease Packaging Machinery
Equipment | The Business of Packaging | Plant Performance | Investment
It's true, new packaging machinery does involve some investment. It's not true, however, that you must face a major capital investment decision in order to acquire said machinery. The option to lease packaging machinery may get overlooked, and it's worth giving additional attention when you are planning for growth with your manufacturing or distribution business.
Take some care to vet if leasing is an option that will provide you the best return on investment and room to grow beyond your production floor.
Here are some considerations to review when you are making your plans for machinery upgrades for your packaging line.
1. Focus on Your Overall Needs and Time frame
Capital investments should be made strategically and with the future in mind. Some of the things youll want to consider when vetting leasing new packaging machinery over financing include how much you plan to use the machinery, how many machines you will be looking to acquire, potential investors in your business and last but not least, your balance sheets.
Timeframe
Do you need the packaging machine or machines you are interested in for a short-term project or will you be utilizing them for the long haul? An example of a short-term project may be a seasonal product that will not be released again with the same package design.
In the cases where a packaging machine will only be needed for a short length of time, leasing has the potential to provide you the most bang for your buck. A good rule of thumb would be to look at the use of your investment like a car lease. These generally offer 3-year engagements, so if you plan to utilize this equipment only for this duration or less, leasing may be the ideal option for you.
If you are going to be using the machine long-term, it's going to be in your best interest to finance it and achieve a reasonable return on investment.
Bundling
Another reason to lease some (or all) of your packaging line may be that you are going to require multiple new machines at once to complete your production. If the option is available, investigate bundling the machines together to lease them with a simplified monthly payment.
Investors
What about your investors or lenders? Will purchasing or financing this new machinery make your business appear less attractive on paper to someone looking to invest or to finance a larger project for you? If your cash availability is tight, a packaging machinery lease will keep you from holding the liability in the name of your business.
Balance Sheets
Acquiring new machinery outright requires you to list it on your balance sheet, depending on how you lease or purchase. A loan will provide you the opportunity to utilize the depreciation tax benefit. If your business can't use this benefit, a lease may be the more logical financial choice. A capital lease or loan must be capitalized as an asset that includes any debt/liability it is associated with on your balance sheets.
Consider that the IRS does not consider an operating lease to be a purchase (as of today), but as a tax-deductible overhead cost. An operating lease is not considered as a capital expense but as an operational expense. This potentially allows for higher reported earnings at year-end as well as more financial flexibility.
Financing also has its tax benefits as well, and can potentially be entirely tax deductible up to $500,000 (as of today). There is also a 50% bonus depreciation on new equipment investments. Learn more about the section 179 deduction and bonus depreciation here and take this into consideration when weighing your leasing or financing options.
2.What is your budget?
Does it make more sense to buy your machinery outright or do you need to start out with leasing based on your budget?
In evaluating/making a purchasing decision on equipment, people sometimes confuse the ability to justify the purchase with the ability to pay for the purchase.
The ability to justify the purchase (ROI) is based on a business decision that the payback meets your requirements for investment.
The ability to pay for the machine (cash flow) is independent of the ROI decision. If the investment is sound and cash is tight, don't overlook the many leasing options that may be available to you.
Often times a lease will provide an attractive lower monthly payment. This can provide more flexibility in the short-term for your finances to invest in other parts of your business. Additionally, a lease typically requires no collateral or down payment. Keep in mind however, that over the long haul, you may be paying more for the machines than you would by financing a loan on them.
3. What type of technology do you need?
If you want to have the best machinery on the market, you may have to do a little extra digging to find newer technologies that offer the best lease options for your business. That isn't to say that they won't be available, it just may take some extra legwork and research. Therefore, having a supplier that has experience in equipment leasing within the packaging industry is important.
In some cases, the lease terms for machinery may allow for technology upgrades or even full replacements. This is an excellent benefit that helps your business stay ahead with advancements in technology that help to provide higher throughput and/or lower energy usage. These are particularly important for manufacturers that want to promote corporate responsibility for their brand and to reduce their impact on the environment.
4. Talk to Professionals
Discuss leasing with your packaging supplier to see what suggestions they may have that align with your business plans. They will often also have connections with machine manufacturers and the ability to find the machines that will achieve your needs for output while limiting the amount of maintenance or repairs the machines you are interested in may require.
It's also important to discuss your plans with your accounting professionals and the packaging machinery finance provider. They will be able to guide you in finding the best terms for your lease or loan agreement while taking your needs and plans for your business and brand into consideration.
We've created a free machinery purchasing checklist to help you determine the ideal machinery is being selected for your packaging needs. Grab your copy here!
About David Roberge
I am grateful for my 9 years as part of the outstanding Industrial Packaging team. I was able to hang out with some of the most knowledgeable folks in the packaging industry. I feel even luckier that I was able to share that knowledge with you. I love learning, hiking, and growing people and teams both personally and professionally, and helping companies grow better.