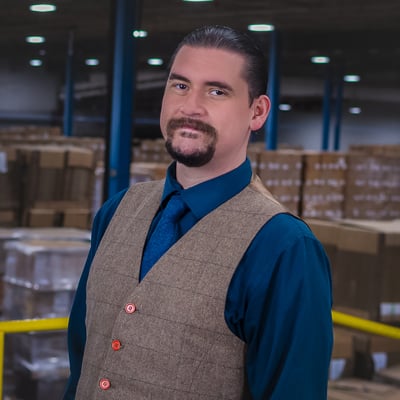 Understanding SIOC, Consumer-Friendly, & Amazon Transparency
In the wide world of packaging, SIOC, consumer-friendly, and Amazon transparency are all different elements of a general paradigm shift in packaging processes. They focus on cost, environmental impact, ease, and simplification of the entire packaging process. But, what are the differences between each of these elements?
At Industrial Packaging, we have been working within the ecosystems of these packaging elements for decade upon decade and take the processes of each very seriously. In this article, we will explore the differences between SIOC, consumer-friendly, and Amazon transparency packaging protocols.
With this information, you will be able to better understand your options and be more well-equipped to make a decision when it comes time to implementing these protocols for your shipping and handling processes.

What is SIOC?
SIOC = "Ships In Own Container". SIOC is an important aspect of Amazon's new packaging protocols for logistics. The purpose of these new protocols is to enhance, simplify, and improve packaging and related processes. What SIOC means is that your product can be packaged in it's own container without additional packaging or boxing assuming it meets the requirements to qualify as an SIOC package.
On an on-going basis to ensure safety, customer satisfaction, protection of products, and proper labeling for every item shipped. SIOC is part of Amazon's new FFP program (frustration-free packaging).
Amazon has implemented testing protocols for ISTA 6-Amazon.com-SIOC Type A through F. These are a set of rigid regulations for packaging your products. Amazon is mandating all Amazon stores and sellers to comply with these regulations or face hefty fines.
Various testing labs are now offering Amazon store owners testing services to ensure that their packaging complies with these new regulations.
The following bullet points provide the goals of Amazon's new guidelines for packaging. This information changes annually based on improvements from experience as the program continues to evolve.
Improving the cost-effectiveness of packaging. The on-going optimization of packaging should result in continued improvement in efficiency and shipping protocols.
Ships in Own Container - Packages sent directly to an end consumer that does not require any additional packaging supplies will be classified as SIOC. Essentially, this means that a certified SIOC package can be shipped "as is" without adding other packaging materials. SIOC certified packages are open to potential cosmetic damage during the shipping process but should result in the contents of the package remaining in perfect condition.
Cosmetic problems like dents, small cuts, and dust or dirt are considered "OK", if the product contained within remains unharmed.
High end, premium, or elite products costing over $400 must feature a custom-fitted container for additional protection. This container will generally be some type of corrugated box.
The shape of the package must be simple to unitize for every step of the packaging line and on through shipping and delivery. Ideally, containers will be shaped like rectangles with pointed corners for easy stacking.
Labeling must clearly and concisely explain what is contained in each package and explain in-depth any atypical instructions for the proper handling of the product.
SIOC's primary goal is simple. Every package is to arrive to the customer in as close to perfect condition as possible with the contents of the box and its safety as the central focus. Amazon has provided documentation for the implementation of testing procedures for SIOC protocols via The International Safe Transit Association.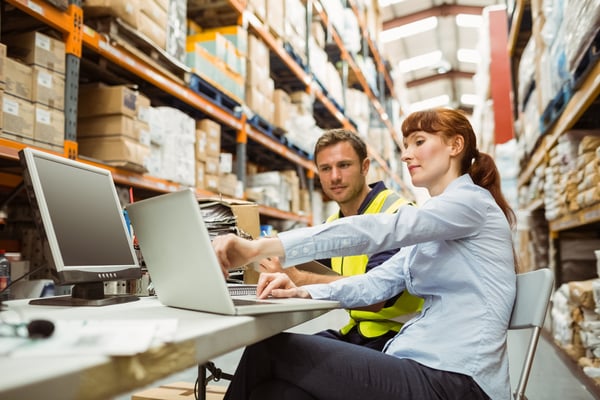 What Is Consumer-Friendly Packaging?
As the largest retailer in the US, Amazon ships millions of packages every day. Considered an e-com miracle story, the company sells virtually any and everything they can figure out how to ship. Food, electronics, toys, cosmetics, software, hardware, jewelry, you name it!
As such, they have been packaging and shipping products to customers all over the world. And while that is a fantastic feat in and of itself, consumers have started to demand changes in the way Amazon packages their products.
There has been such a high demand for these requested changes that Amazon has created a packaging programs section on its website where consumers can provide feedback (positive or negative) in an attempt continually to optimize their packaging materials and protocols.
Initially, the most significant push-back Amazon received regarding its packaging was the difficulty many consumers were having opening their packages. Wrap-rage* had proven to be a substantial issue for the company with many consumers. This was particularly true for those with large orders.
---
Need Help Choosing The Right Protective Packaging In The Age Of Amazon?
---
*Wrap-rage is essentially the feeling of extreme anger and frustration that is generated by overly complicated packaging, which results in the time-consuming removal of your product.
To combat this negative phenomenon, Amazon created and launched "Unwrapping Made Easier: Amazon's Push for Customer-Friendly Packaging," AKA frustration-free packaging.
In addition to making packaging with a more relaxed and more pleasant unboxing experience, Amazon set out to reduce waste. They placed a significant focus on the environmental impact of the packaging materials and processes.
This was done to appease the concerns of an ever-growing environmentally-conscious consumer base. And so far, it seems to be working.
As Amazon is made up of hundreds of thousands of independent sellers with their stores, they had to figure out how to implement these changes across the board. And not only for themselves but also for the independent Amazon store owners as well.
In addition to overhauling their packaging protocols and setting stringent rules for the related processes, they have implemented a mandatory regulation for all their sellers to do the same or pay hefty fees. These new requirements are called "Amazon Packaging Requirements".
These requirements have resulted in a wide range of new packaging regulations and mandatory guidelines for Amazon store owners/sellers. When it comes to packaging merchandise, there are three main categories you must be aware of and operate within as an Amazon seller.
These categories include:
FBA

(Fulfilled By Amazon)
With FBA, Amazon takes care of customer service and shipping for the seller. While this is a more costly choice, it takes many of the more complicated processes and headaches away from the seller, allowing them to simplify their packaging, shipping, and fulfillment processes. FBA also commonly results in a reduction of overhead costs for sellers.
FBM (Fulfilled By Merchant)
Fulfilled by merchant means that the seller is required to sell, ship, and provide customer service for the products from their store. With FBM, the seller's products ship from their warehouse.
SFP

(Seller Fulfilled Prime)
SFP is a form of FBM that allows the seller access to the Amazon Primer customer base. Other than that, it is virtually identical to FBM.
As for which one of the above is right for you as a seller, it's case sensitive. Regardless of which option you choose based on your products and packaging line, you have to comply with these new Amazon packaging protocols or face fines.
These protocols also include strict rules for shipping. If you are using FBM or SFP, there are other rules and regulations in addition to the ones listed below that you must conform to.
Following the rules for FBA will ensure that you are correctly aligned with the new protocols. These mandatory rules and regulations include the following:
From FBABEE.com
FBA packaging requirements checklist
Use a rigid, six-sided box with flaps intact.

Use a single address label that has precise, complete delivery, and return information.

Every box you include in the shipment must have its own FBA shipment label printed from your Shipping Queue.

Each pallet requires four labels, one on the top center of each side. Each box on the pallet also requires its name. This helps you meet the Amazon FBA label requirements.

When shipping multiple case-packs in a master carton, apply the unique shipping label on the master carton you are using for shipping inventory to Amazon fulfillment centers.

If you are reusing boxes, remove all old shipping labels or markings.

Wrap all items separately.

Use adequate packaging material and strong tape designed for shipping.

Use two inches of cushioning between each of your items and the inside of the box.

After you pack your box, shake it gently. The contents should not move when shaken.

Using boxes with dimensions measuring at least 6″ x 4″ x 1″ and weighing at least 1 lb. (but no more than 25″ on any one side and under 50 lb. total) can reduce delays in receiving.

Acceptable packing materials

Polyethene foam sheeting

Inflatable air pillows

Bubble wrap

Full sheets of paper
Never use these materials when packing:
All types of packing peanuts, including foam strips

Crinkle wrap

Shredded paper

Styrofoam
Acceptable standard boxes
Regular slotted carton (RSC)

B flute

ECT-32 (edge crush test)

200 lb./sq. inch (burst strength)
The above information is sourced directly from the Amazon seller central website for accuracy.
Sellers who ignore these rules and regulations from Amazon will be fined a fee of $1.99 per package that does not meet the requirements. These fees can quickly add up to high costs if ignored, especially for sellers who ship thousands of products on a regular basis.
What Is Amazon Transparency?
Amazon transparency is a set of guidelines broken down into three simple categories.
From brandservices.com:
Proactive counterfeit protection
Amazon has implemented Transparency checks to prevent counterfeits of Transparency-enabled products from reaching customers proactively.
Authenticity verification by customers
Transparency allows any customer to authenticate any Transparency-enabled product, regardless of where they purchase the product (Amazon, other eCommerce sites, brick and mortar stores, etc.).
In addition to enabling customers to authenticate products, brands can use Transparency to communicate unit-level product information, including manufacturing date, manufacturing place, enhanced product information (e.g., ingredients).
How It All Fits Together
SIOC, consumer-friendly packaging and Amazon Transparency are three facets of a set of modern packaging protocols.
These protocols are meant to improve packaging materials and processes for every element of the packaging/product as it moves through the packaging line, distribution, and supply chain ecosystems.
To reiterate, the main areas of focus are using less packaging materials, producing less waste, optimizing packaging to ensure environmentally friendly, anti-counterfeit, and making packaging easy to open.
SIOC, consumer-friendly packaging and Amazon Transparency are still at different stages of implementation and evolution. There may be some growing pains for many people as they adjust to these new guidelines, operational requirements, and environmental mandates.
If you are interested in learning more about SIOC, consumer-friendly packaging, and Amazon Transparency, feel free to reach out to your local packaging professional for more information on choosing the right materials and how to implement the proper protocols.
About Nathan Dube
As the Digital Marketing Specialist at Industrial Packaging, I am honored to create content for such a phenomenal company and work with one of the greatest teams in the Packaging Industry. Whether creating a video, writing blog posts or generating other pieces of content and multimedia, I am always excited to help educate and inspire our prospects and clients to reach their highest potential in regards to their packaging processes and needs.