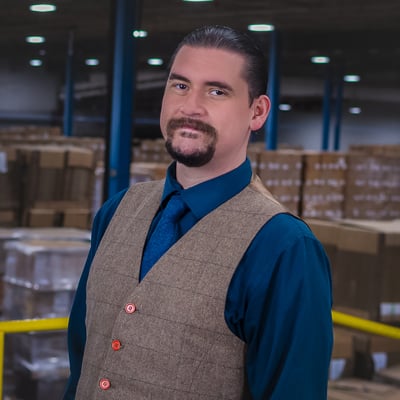 The Top 7 Absolute Best Brands Of Stretch Film For Shipping Protection
Stretch film is the most common packaging material on earth. Used by millions of businesses the world over, it is used to palletize products for shipping everywhere. Whether you use manual labor or a fully automatic stretch wrapper, chances are, you go through a lot of stretch wrap yourself.
As you read this, you are probably on a quest to find the best stretch film for your packaging line and have been researching your different options.
Having done your due diligence, you have found your way here to the Industrial Packaging blog. Luckily for you, this may be the last post you will need to read today in order to pick the best stretch film for your needs.
We have been selling and running stretch film and the related machinery for decades. Industrial Packaging is a packaging distributor offering the very best materials and equipment for stretch wrapping. We have many years of expertise working with companies to find the best packaging materials for their operation and optimizing packaging lines.
In this article, we will be exploring the top 7 best types of stretch film. You'll get some background information about each brand and the manufacturer who produces these high quality stretch films. The order that these film brands are presented is not meant to suggest best to worst. Rather, this is simply a list of the top brands currently available.
1. Alliance Plastics Stretch Film
Alliance is a producer of many world class hand stretch films and are well known throughout the industry as a leader in this product space. Their many offerings include but are not limited to:
Hand Films From Alliance:
SteelFlex Blown hand film is a great choice for the toughest load in very extreme conditions.
SteelFlex Cast

hand film is your everyday choice to handle your traditional loads. With a quiet release and high puncture resistance, end-users enjoy the ease of application.

SteelFlex Secure

utilizes ultra thin film technology, reduces material consumption, and worker fatigue.

SteelFlex Xtreme

is the most advanced down gauge hand film on the market, according to their website.

Steelflex Airforce

is an open film that offers breathable load containment with power bands for incredible strength and stabilization.

AirForce Bandflex

is a film that combines the qualities of vented films and traditional stretch films.
2. Intertape Stretch Film
IPG (Intertape Polymer Group) produces blown stretch film and cast stretch film in their modern stretch production facilities. This assures that they will have the right type of product to offer their customers, regardless of the application.
Intertape manufactures machine applied and hand applied lengths (in both cast and blown stretch wrap versions). Their stretch film manufacturing facilities are ISO certified and utilize techniques such as Six Sigma and Lean Manufacturing to ensure that they produce the highest quality products consistently and cost-effectively.
SuperFLEX® brand high performance stretch wrap products are light gauge stretch films used to effectively replace traditional heavier gauge stretch film.
StretchFLEX® brand standard duty stretch wrap products have a reputation for reliability and consistency. StretchFLEX products are the right choice for applications where heavier gauge films make sense.
3. Sigma Stretch Film
Sigma offers a wide variety of world class stretch films including:
Performance Blown Hand Film. Sigma Classic blown hand film is their best selling, general purpose hand film. This versatile film's unparalleled puncture and tear resistance makes it easy to use and reduces film breaks. The outstanding cling package keeps the wrap intact with no tails. Classic has a wide range of sizes and gauges to handle all applications. The stretch, load retention and toughness of blown film ensures protection for regular loads and extra protection for those difficult to contain pallets.
Lightweight, Premium Blown Hand Film. Sigma Supreme is a premium grade film extruded with special orientation for a stronger film at thinner gauges. Rolls are lightweight and easy to use, minimizing fatigue during application. As with all of their blown film products, Supreme has incredible load holding force to get your products to their destination safely.
Sigma's ECOSUPREME family of pre-stretched hand films lead the industry in overall performance and has been widely accepted as the premium film in this category. Their engineered blown master rolls, combined with a proprietary conversion process is simply the best way to manufacture thin, pre-stretched films. This innovative engineering creates Dynamic Tension within the film, causing it to contract after applying to increase containment and get more products to their destination in as-made condition.
Sigma Stretched is pre-stretched for extra strength, higher yield and lighter weight rolls. Sigma Stretched is another unique pre-stretch product engineered to outperform all competitive pre-stretch products in the industry, Regardless of thickness. It's their proprietary blown extrusion process coupled with a conversion process developed in-house, that makes this product unique. Sigma Stretched has unrivaled load holding force, puncture resistance, clarity and an aggressive cling package that is well suited for any application.
Sigma Steel Almost as strong as steel, Sigma's latest hand film will take on your toughest applications.
Premium Cast Film Hand Application System EXTENDED CORE is a cast co-extruded, premium hand film wound on 1-1/4" cores with 5"extended application handles. No dispensers are required. The X-Core design and light-weight rolls make it easy to use in tight spaces & low places. The wider film web saves time and energy. Loads get wrapped quicker with fewer trips around the pallet.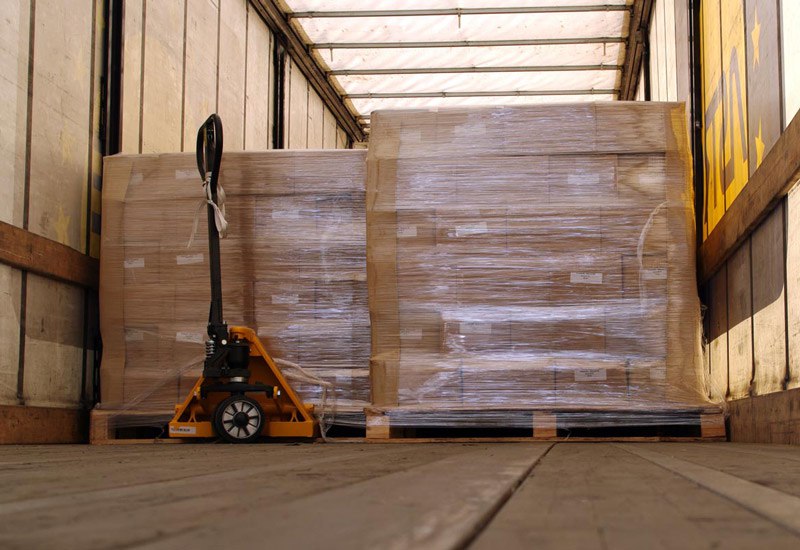 4. Berry Stretch Film
Berry manufactures a full line of hand stretch wrap products that are designed to meet all applications. Below, you will find a list of each type of film that this manufacturer offers and a description of each product.
Hand Films from Berry:
Fortitude: Ultra Performance, hybrid hand wrap, lightweight rolls with reinforced edges and oscillating wind.
WinLock: Ultra Performance, pre-stretch hand film has a balance of film stiffness and tear resistance. Available with and without cores.
X-Series: Ultra Performance, pre-stretch hand film, ideal for high volume applications.
XH: High Performance, cast hand film, quietly and easily unwinds from the roll.
XB: High Performance, blown hand film, aggressive two-sided.
ADW: Performance, cast, hand film, high load containment.
HWX: Performance, blown, hand film, economical and versatile.
---
How Much Money Could You Save With A Stretch Wrapper?
---
5. Malpack Stretch Film
Malpack is a producer of ultra-high quality hand and machine stretch films according to their website.
Some of Malpack's stretch products include:
Vmax Wrapplicator

No bending or stretching required
Walk forward and not backwards
Reduce the likelihood off pallets collapsing during transit or on an operator
Reduce stress through the back by 50%
V-Max Pre-stretch Hand Film

Pre-Stretch Film
High Puncture Resistance
Damage resistance edges for drop resistance
Excellent cling properties
Less physical strain on labor force due to film already being oriented
Faster application speed – increasing output
Platinum Max Hand Film


Ultra- High Performance Hand Film
Thinner/ Stronger Films
Less Neck Down – Stiff Cast Film
Greater Coverage
Higher Holding Force – Lowest Gauge
Less Worker Fatigue (higher force less wraps)
Quiet Cast Release
Very High Clarity

Max Wrap Hand Film

5 Layer Cast Film
Excellent Puncture Resistance
Exceptional cling
Excellent cling properties
Superior strength & Load retention
Consistent film quality

Standard Performance Machine Film

Available in 55 to 200 Gauge
Standard Performance Machine Film
Available in 1 or 2 sided cling
Designed for a variety of applications
Clear Optics and Quiet Unwind

High Performance Machine Film

Available in 42 to 70 Gauge
High Performance machine Film
Improved Force-to-Load
Excellent puncture in lower gauges
Convenient 50 roll pallets
Lowest Roll Cost in Industry

Ultra High Performance Machine Film

Available in 39 to 110 Gauge
Ultra-High Performance Machine Film
Very High Clarity
Exceptional Pre-Stretch levels
High Load containment in light gauges
Proven Performance on all machines

Ultra High Performance Machine Film (VER 2)

Available in 37 to 50 Gauge
Ultra-High Performance Machine Film
Highest Load Containment
Highest Puncture Resistance
Introduces Smart Layer® technology
6. Amtopp Stretch Film
Amtopp makes high quality stretch films for both machine stretch and hand stretch applications, the description offered for each is as follows:
Film Options from Amtopp:
Machine Film

Amtopp's Engineered Ultra High Performance Series includes MegaStar, LoadStar Plus, and Apex films. The High Performance Series they have is called X-Treme stretch film. Their Premium Value Series is EPB and O-LOCK films. Their Specialty Film Series includes UVI, Color, AML and EX PET Bottle, Tackmaster, and Conversion films.

Hand Film:

Amtopp's Engineered Ultra High Performance Series includes LoadStar, Pallet Lock Prestretch, and Coreless Pallet Lock Prestretch films. Their High Performance Film Series features X-Treme stretch film. Their Premium Value Series features HCB film. Their Specialty Film Series includes Tackmaster, UVI, and Color films.
7. Paragon Stretch Film
Paragon is the premier manufacturer of stretch film and has a diverse offering of cast hand film. Paragon hand films adhere to our high standard for quality and possess crystal clear optics and superior characteristics.
Some of Paragon's available Stretch Films:
Torque®

Half the film, half the effort, twice the force—simple tagline, extraordinary hand film. Torque's patented formula saves you time, money, and resources with an impressive resume of capabilities. It's lightweight, damage resistant, and secures a tighter-wrapped pallet consistently.

Spartan®

Strong on performance, easy on the environment. Spartan features a thin gauge and superior cling, while specializing in hassle-free, waste-free application—reducing packaging consumption and material costs.

Edge™

Aggressive loads—meet your match. Edge hand film features enhanced resins and a multi-layered design that provides exceptional puncture resistance and superior performance, even when stretch levels exceed 250 percent.

Titus™

Thinner. Stronger. Greener. A hand film designed with sustainability in mind, Titus provides exceptional load security and excellent puncture resistance at an ultra thin gauge. Titus delivers performance and dependability while using less film—achieving both cost savings and source reduction.
Paragon also features a line of machine stretch film.
"Wrapping" It Up
And there you have it ladies and gentlemen, the top seven truly BEST brands of stretch film currently available to the world!
We hope that you have found this information both informative and useful. If you would like any additional information about any of these brands or formulations of stretch film, connect with one of our Packaging Solutions Specialists.
They will be able to help you choose the right brand and formulation for your packaging needs and also assist in helping you choose the right vendor for you materials, regardless of whether or not that vendor happens to be us.
About Nathan Dube
As the Digital Marketing Specialist at Industrial Packaging, I am honored to create content for such a phenomenal company and work with one of the greatest teams in the Packaging Industry. Whether creating a video, writing blog posts or generating other pieces of content and multimedia, I am always excited to help educate and inspire our prospects and clients to reach their highest potential in regards to their packaging processes and needs.