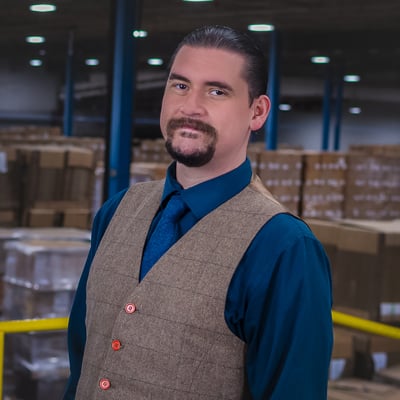 When Less Is More: Minimalist Packaging
Packaging Materials | Environment | Packaging Design | Packaging Psychology
While many companies attempt to procure packaging that screams "attention here" as they grasp at the peripheral vision of consumers with loud colors and bold typography, there is a growing trend of the opposite approach that will rise to prominence in 2020.
Minimalist packaging is at once simple and elegant. In direct opposition to several other popular packaging trends coming to the forefront of the industry as we flow into the new year, minimalism strikes a balance between environmental concerns and the chic aesthetic of overt simplicity. In the article below, we will explore the appeal of "less" in modern packaging supplies.
Why Minimalist Packaging?
Modern marketing and advertising has become so intense and unnecessarily common across every form of media in today's world that the old ways of standing out are starting to over-saturate the minds of consumers. For many years we have seen bright colors, bold statements and at least two or three fonts of text as a go-to collection of tools for packaging materials attempting to gain consumer's attention.
While modern packaging experiments such as the implementation of augmented reality applications and more complex variants of digital marketing are succeeding at temporarily stealing consumer's attention, there is a growing segment of packaging materials that strive to be diametrically opposed to these trends.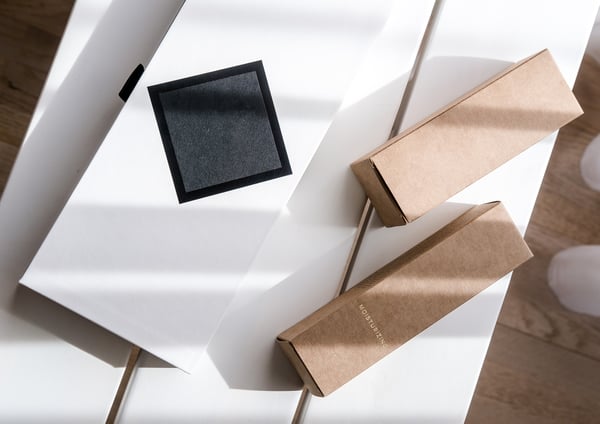 Enter minimalist packaging. Despite the fact that the world continues to marinate in a deep ocean of excessive advertising, many people are going out of their way to avoid it altogether. While TV ad spend continues to decline, alternative locations for these advertisements such as mobile gaming platforms are on the rise. Big ad agencies are placing content in more obscure areas as an attempt to offset consumers ever growing actions to ignore marketer's messaging,
With that in mind, it is no surprise that we are beginning to see extreme simplicity in packaging materials become a new form of marketing rebellion. When everything else on the shelf is overly complicated, suddenly total simplicity becomes far more noticeable. Truly, a plain white box with one small line of black text stands out like a cool oasis in a desert of technicolor visual insanity.
As we move into 2020, there will be a noticeable uptick in these simple designs. Their aesthetics, a welcome retreat from the mind-numbing onslaught of the colors, text, offers, and annoyance that comes with the status quo of many types of modern packaging design.
---
Use Clear Shrink Film As Part Of Your Minimalist Packaging
---
The Environmental Aspect Of Minimalist Packaging
Another major contributor to the sudden interest in minimalist packaging is the reduced environmental impact that this style of packaging often produces. Many types of minimalist packaging focus on the use of only one or two types of material. Unlike luxury packaging, minimalist packaging not only results in a reduction of visual content but also of the materials involved in their creation.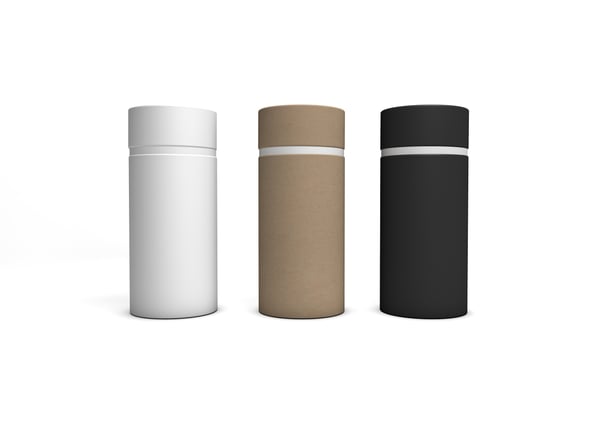 This makes for easy recycling as there are often no additional materials, adhesives or other elements that complicate the product. This is particularly true in regards to single-stream recycling which is both extremely prevalent and often complicated by empty containers that combine two or more types of materials with adhesives.
By choosing a product that is contained with fewer materials, consumers are able to easily recycle said container. With a simplified aesthetic that makes purchasing easier for the consumer coupled with an easy to recycle dynamic quality, minimalist packaging achieves a psychological, emotional and physical connection with the consumer base in a way that is unique and often unexpected.
The Future Of Minimalist Packaging Design
As the trend of minimalist packaging continues to grow and evolve, it is likely that it will become even more simplified and utilize less material as time goes on. This will ultimately result in maximum simplicity and minimum environmental impact.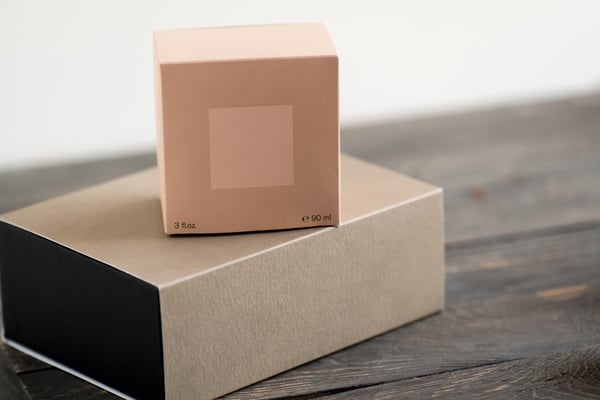 With ever-increasing concerns about the environmental issues related to plastics and other types of packaging materials, we will see companies continue to find new ways to reduce the number of materials in their packaging. Additionally, these products will feature fewer inks, paints, and labels. In many cases, minimalist packaging will use two or less colors in their designs. By using high contrast color choices and fewer variations of color combinations, minimalist packaging will be a top contender for the attention of consumers who are environmentally minded.
Conclusion
When it comes to minimalist packaging, there are many reasons for its continued rise to fame. From straight forward, easy to digest aesthetics to a certain flair of modernization, minimalism in packaging speaks to today's consumers in a way that is greatly opposed to the more prevalent forms of "in your face" design.
By blending the elements of simplicity, high contrast visual dynamics and typography with easy to recycle materials, minimalist packaging is set to grow into many facets of the packaging industry. Various markets that other types of packaging supplies currently own may be won over by minimalism over time.
If you are looking for a way to stand out from the over-saturated advertising and design of modern packaging supplies, the simplicity of minimalist packaging may be a good choice for your products. Not only do minimalist packaging designs offer you a unique way to stand out from the rest of the pack, but they also give you an opportunity to package your products in easy to recycle materials.
As we head into the first quarter of 2020, environmental concerns about packaging supplies will almost certainly take center stage and most likely be one of the main focal points of the packaging industry as a whole.
By using fewer materials and smaller amounts of them, minimalist packaging may offer your business a way to reduce your carbon footprint, express your concern about the environment and attract the always growing base of consumers who are focused on reducing their impact upon our planet earth.
As for how long this particular packaging trend will continue to grow, only time will tell. Based on the continual growth of minimalist packaging design over the past several years however, it appears that it is only going to continue to grow in popularity over the course of the early '20s.
About Nathan Dube
As the Digital Marketing Specialist at Industrial Packaging, I am honored to create content for such a phenomenal company and work with one of the greatest teams in the Packaging Industry. Whether creating a video, writing blog posts or generating other pieces of content and multimedia, I am always excited to help educate and inspire our prospects and clients to reach their highest potential in regards to their packaging processes and needs.