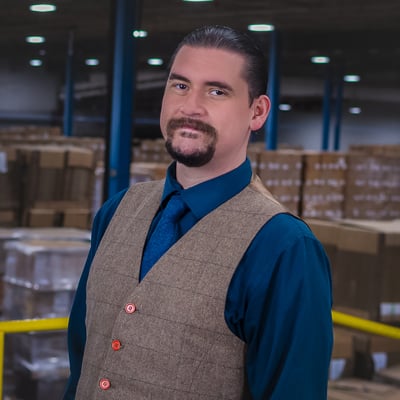 Luxury Packaging: Unboxing Environmental Concerns
Packaging Materials | Environment | The Business of Packaging | Packaging Design | Food Packaging | Packaging Psychology
Luxury packaging is a specialized market within the packaging industry. While it is only a small part compared to the industry as a whole, its environmental impact is heavy. The luxury packaging market has proven to be a highly profitable niche market within the world of packaging, however, at what cost to our planet earth? What exactly is luxury packaging, and who is the target demographic for it?
What Is Luxury Packaging?
Luxury packaging is a range of specialty packaging products. It is the creation, R&D, and production of packaging made specifically for luxury brands. Luxury packaging is seen as an expression of the brand's image. It is meant to evoke the lifestyle associated with the products and those who buy them.
If the product is packaged in a high end, visually appealing and equally luxurious packaging to that of the product inside, research shows that many consumers will pay a higher price for the products.
Luxury packaging often adds value to the product itself. It manifests the essence of the brand and creates more customer engagement through customized packaging options.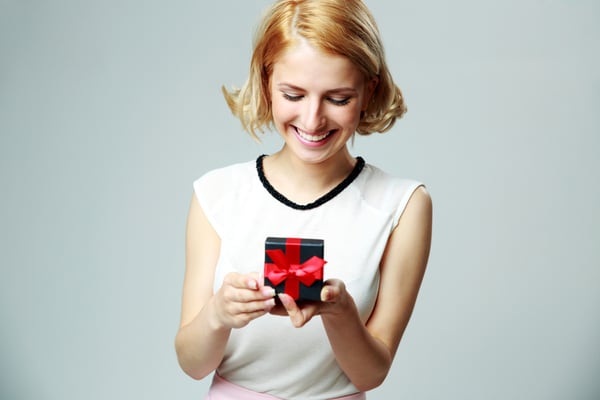 It also offers functionality to the unboxing experience. This results in a greater appeal to those willing to spend extra money on the "wow factor" that luxury packaging is known for.
The luxury packaging market continues to expand globally. This growth is driven in part by high demand for customized packaging for those living luxurious lifestyles.
The market for luxury packaging is expected to expand by 4.4% during 2019. Subsequently, the market as a whole is currently around $17.6 billion. With continual growth expected, the market value of luxury packaging supplies should reach over $23 Billion by 2021.
Items commonly packaged in luxury packaging include but are not limited to:
Liquor
Makeup
Shaving Kits
Jewelry
Clothing
Shoes
Food
Chocolate
Cigars
Luxury Packaging Demographics
Most of the time those who buy luxury products on the regular are more wealthy. For the discerning consumer who does not bat an eye at the $500 price tag on a bottle of liquor, luxury is a lifestyle.
When consumers purchase a luxury item, they generally expect the packaging containing the product to be of equal quality to that of the product contained within.
From Tiffany's trademarked little blue box to Dewar's Signature Blended Scotch Whiskey cradled in a polished wooden box with a golden latch, luxury packaging defines a lifestyle. Those who can afford to buy the products contained within, have come to expect greatness in the packaging of these products.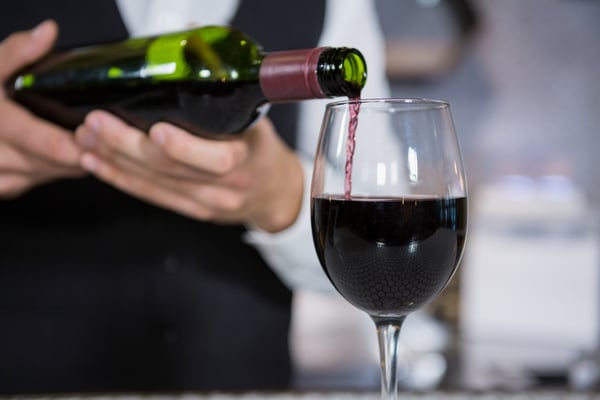 While most of us can not afford to spend on items like these on the regular, those who can, often do. Considering the niche of consumers who can justify spending to this extent make up a very small segment of the packaging markets customer base, one may be excused for assuming it's profitability to be in question.
However small the number of consumers in this niche happens to be, the luxury packaging market is booming. In one year alone, elite buyers consume upwards of 10 billion tons of luxury packaging goods.
---
Are You Looking To Optimize Your Packaging Design? Check out our free Cheat Sheet!
---
The Environmental Cost of Luxury Packaging
While the financial cost of luxury packaging can be bewildering, the environmental cost can seem downright insane. In a world where single stream recycling seems a failed experiment, the environmental cost of luxury packaging can be extreme.
As China is accepting less and less recycling from the USA, we find ourselves in situations where piles of would be recycling stack up day after day at waste management facilities. As the financial value of recycling continues to decrease, packaging that is recyclable still ends up in landfills or incinerated.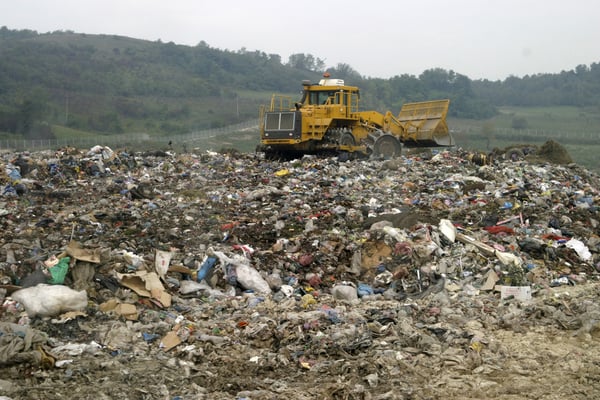 And while recycling has become complicated enough in light of these issues presented above, luxury packaging presents an even more complicated dynamic to recycling centers.
Many luxury packaging materials are bonded together, making separating the materials virtually impossible to recycle. This results in essentially non-recyclable waste when the unboxing process is completed.
However, some luxury packaging is kept by the consumers after unboxing. Sometimes these packaging supplies are reusable or collectible items (such as the Dewar's box mentioned above). But, much of it ends up in a landfill whether initially thrown into the recycle bin or not.
As time moves on more luxury brands are starting to take a hard look the environmental impact their packaging has upon our planet earth.
From Smithers Pira:

"Despite the various issues involved, in recent years there has been a move towards more sustainable practices in the luxury packaging market. International fashion brand Gucci, for example, launched 100% recyclable packaging with FSC (Forest Stewardship Council) Certified paper back in 2010. However, do customers really care about sustainability when purchasing luxury packaging? Is this move towards sustainability for the luxury sector a genuine move or a passing fad?

According to research undertaken by Greenwise Business, 47% of the 200 branding and marketing professionals researched felt that Gucci's initiative to cut down on excess packaging was a true reflection of the industry's environmental concerns and its future direction.

In fact, a number of manufacturers are actively and continually developing luxury packaging solutions which are more sustainable. For example, Meadwestvaco have introduced a more lightweight paperboard Promina® for their tobacco packaging. This new material has a reduced weight ratio of up to seven percent when compared to their PrintKote® Tobacco paperboards, making it a more sustainable solution that can improve converting performance."
Some companies are tackling the problems with packaging, particularly types made from plastic, by reclaiming the packaging that has made its way into our oceans and making new products from the material collected.
For example, Adidas® removed thousands of tons of plastic from the ocean and used the material to make shoes. The company went on to sell millions of these shoes and were able to turn a decent profit from non-biodegradable waste.
However, unlike the materials collected from the sea by Adidas®, many luxury brands packaging materials are not made from singular plastics but a variety of materials that are often not capable of being separated for proper recycling.
Conclusion
At the end of the day luxury brands have a long road to redemption when it comes to their packaging's environmental impact. Ultimately they face the unique challenge of providing consistently ultra-high quality, visually appealing and luxurious packaging to an extremely demanding customer base. Accomplishing this goal while trying to make their packaging more sustainable and earth-friendly is no easy task.
We can all do our part by purchasing items packaged in materials that are less costly to the health of our planet. By choosing items packaged with flexible packaging materials and/or zero waste options we can all reduce our environmental impact and make recycling easier and more productive.
In the end, we all must make individual efforts to recycle, reduce waste and reuse items when possible. If we can all work together and make good and sustainable decisions in regards to recycling and the purchasing of products, we all win. Together we can protect the earth and keep it healthy for generations to come.
About Nathan Dube
As the Digital Marketing Specialist at Industrial Packaging, I am honored to create content for such a phenomenal company and work with one of the greatest teams in the Packaging Industry. Whether creating a video, writing blog posts or generating other pieces of content and multimedia, I am always excited to help educate and inspire our prospects and clients to reach their highest potential in regards to their packaging processes and needs.