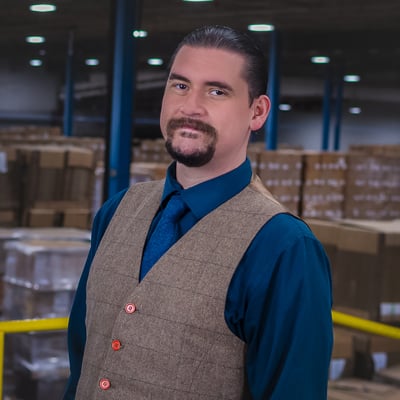 Top 5 Reasons To Buy Shrink Film Made In The USA
Packaging Materials | Environment | Plant Performance | Fulfillment
Perhaps now, more than ever, it is an excellent idea to buy American made shrink film. With the current disruption of the supply chain in China and the lower quality films coming from some European countries, now is the time to buy high quality American made shrink film. It is important to buy high quality shrink film to ensure your line runs efficiently, quickly and without downtime due to issues with lower quality films. Buying shrink film from foreign countries while the supply chain is seeing such disruption can result in weeks of delays in receiving your order.
Here at Industrial Packaging, we have been selling shrink film for almost 70 years. During that time we have developed decades of expertise on shrink film formulations and applications. In today's article, we will discuss the top 5 reasons to buy American made shrink film.
1. Quality
Out of the top 10 best shrink films in the world, American made shrink film is number one. While some European companies make shrink films of a similar quality to American made films, most fall short. Chinese shrink films, while being notably cheaper, fail to match the quality of American shrink films regarding quality, clarity, strength, and shelf appeal.
While it may be tempting to use lesser quality shrink films to save money, doing so risks big financial problems down the road. Cheaper films often result in more problems related to material issues on the packaging line, quality issues in retail spaces, and lower shelf appeal.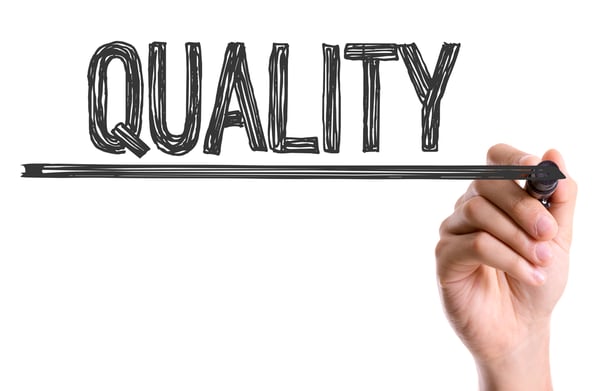 Furthermore, with the disruption of COVID19 on many company's supply chains and distribution capabilities, sourcing shrink film from foreign countries can result in weeks of delayed orders. This can result in unexpected downtime for your packaging line.
Lower standards in warehousing, operation, and employee treatment in Chinese manufacturing plants can result in problems with availability and overall quality of the film. These issues can follow foreign shrink film supplies home.
Saving a few dollars per roll at the risk of causing potentially significant problems with your equipment, materials, and products is a risk that should be taken very seriously.
---
Need Help Choosing The Right Shrink Film?
---
2. Shipping Speed
When you buy American made, you eliminate thousands of miles of the product's journey to the consumer by relying on America's robust trucking and shipping industry alone. Reducing the physical distance between you and your shrink film is a particularly smart idea in these days of disruption and upheaval.
Knowing that your shrink film supply is available within your own country offers peace of mind. It reduces the possibility of unwanted downtime due to delays in shipping across the globe. In today's world, can you risk unexpected delays?
With millions of people ordering all kinds of products from home rather than going to the store during the current atmosphere, can you afford to lose a few days? A week? A month? Buying American made shrink film will almost always ensure a faster delivery than ordering from overseas.
You will also want to be sure you are buying your shrink film from an essential business such as Industrial Packaging. If you buy from a vendor who has not been deemed essential by the country or state, you risk losing your materials vendor for various periods of time.
3. Strength
Due to superior manufacturing capabilities and standards in America, you can be sure that American made shrink films offer superior strength versus most foreign-made films.
Supermarkets, pharmaceutical companies, and other businesses that have been deemed "essential" businesses are going into overdrive. These industries, and the companies within them need to be sure that their shrink-wrapped products will stay appropriately contained.
Issues with tearing, shrinkage and other common shrink wrap problems are more common with lesser quality shrink films. Using these films may result in more downtime when they fail on your packaging line.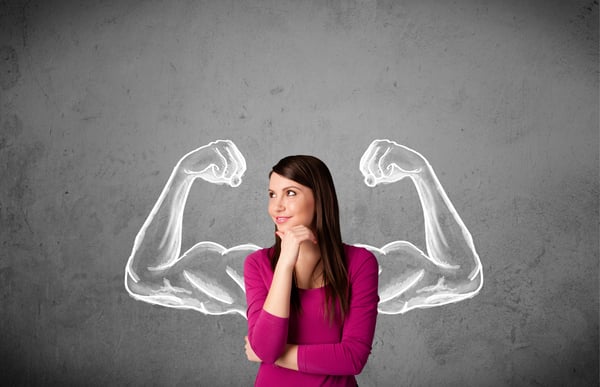 American made shrink film is well known for its excellent strength even in lighter gauges, a claim that most foreign films can not truthfully make. With speed to market needing to increase for specific items, can you take the risk of losing time, product, and money to weak shrink films?
4. Shelf Appeal
The gloss and clarity of American made shrink film is the shining star of the unique shelf appeal of this high-quality packaging material. When you get your products to market and onto store shelves, you want your packaging to show off your items.
Whether you choose clear or printed shrink film, you can be sure that you will be selecting the best possible material for packaging your products.
And while both clear and printed American shrink films are a bit more expensive than foreign alternatives, you can drive your costs down by switching to a lower gauge of shrink film.
5. Environmentally Friendly
Flexible packaging supplies like American made shrink films are one of the most environmentally friendly packaging supplies available for your packaging line. Plastic shrink films have a vastly lower carbon footprint than materials such as glass, metal, cardboard, fabric, or paper. It is the greenest option currently available when it comes to packaging materials.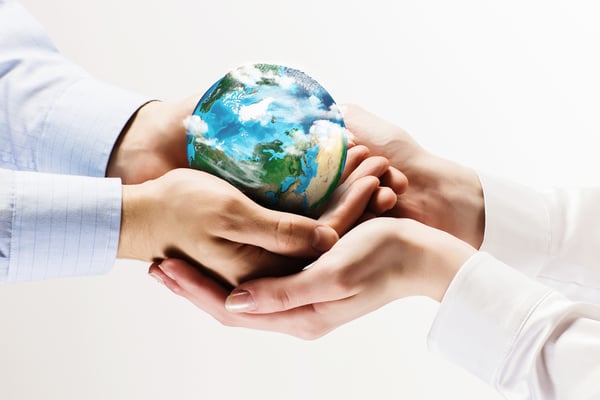 And while unfortunately many people do not recycle (or even realize that you can recycle) shrink film, it is a highly recyclable packaging material. Depending on your volume, you may actually be able to turn a profit from recycling used shrink film! Shrink film can also be recycled where you recycle your grocery bags.

When used in combination with other flexible packaging supplies, you can rest assured knowing that American made shrink films are (currently) the most environmentally friendly choice for packaging your products.
How To Buy American Made Shrink Film
The easiest way to buy American made shrink film is to buy from an essential business with an e-com store. We still advise you to research at least 3-4 vendors and request information from each of them before choosing a vendor. Ideally, you will want to source your American made shrink film from a local vendor. If that is not possible, it is highly advised to buy from a packaging distributor.
Packaging distributors are unique vendors in the packaging industry. Unlike OEMs and other types of packaging companies, they are not limited to only one brand of materials. Because of this, they can help you choose the best possible film for your needs.
If you need guidance in your journey to find the correct American made shrink film for your specific packaging needs, feel free to reach out to one of our packaging experts. They will help you to choose the correct vendor for your needs, even if that means we are not that vendor.
About Nathan Dube
As the Digital Marketing Specialist at Industrial Packaging, I am honored to create content for such a phenomenal company and work with one of the greatest teams in the Packaging Industry. Whether creating a video, writing blog posts or generating other pieces of content and multimedia, I am always excited to help educate and inspire our prospects and clients to reach their highest potential in regards to their packaging processes and needs.