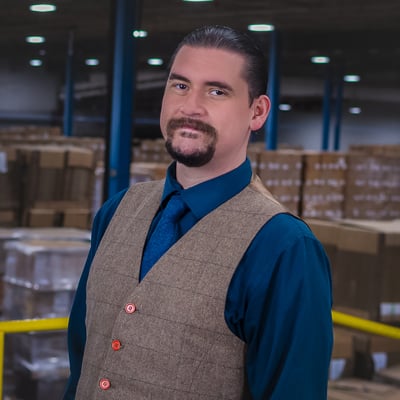 Food Packaging With Heart: The Eastfield Mall Delivers Thanksgiving
Most of the time, food packaging applications are driven by capitalist endeavors and by profits. However, that is the last thing that comes to mind when reading this heart-warming tale.
Recently, the Eastfield Mall's employees took it upon themselves to package meal kits for families in need. The Mall's crew got to work packaging hundreds of meal kits for local family's who were struggling to put food on the table.
The meal kits were packaged in cardboard boxes and stacked on pallets prior to being delivered to the Eastfield Mall where the Mall's employees worked hard to pack the trunks of folks finding it hard to make ends meet.
With each kit featuring over thirty pounds of food filled with items such as fruits, veggies, milk, eggs, and meat, the Eastfield Mall was able to provide 1,000 family's with the much needed provisions.
In this article, we will explore this thanksgiving miracle of food packaging made manifest by the kindness of others in a time where help is needed more than ever.
Packaging Kindness At The Eastfield Mall
It was a cold Saturday morning when the employees of the Eastfield Mall scurried about, setting up tall pallets stacked with cardboard boxes. Was this some kind of preparation to meet the demands of black Friday?
Did these boxes contain TVs, DVD players and the newest video game consoles? Passerby's would be given a pass should they have considered such ideas. I mean, we are getting close to that particular buying season in which millions of children are writing their letters to Santa. However, such a assumption would in fact prove to be wrong.
The boxes did in fact contain meal kits. Each box boasted about thirty pounds of food featuring delectable items such as fruits, veggies, milk, eggs, and meat. Thanks to the Massachusetts Military Support Foundation and the Farmers to Families organizations, The good folks at the Eastfield Mall were able to hand out 1,000 food kits to local families in need.
What had started out as an effort to provide food to local veterans who were struggling to make ends meet during the already tough seasonal changes which were being compounded by the issues from the pandemic was ultimately extended to any families struggling to put food on the able for the holidays.
As cars lined up and the Eastfield Mall, crews got to work loading trunks with the pre-made food kits in an act of kindness which has not gone unnoticed. When Western MA News crews showed up to cover the heart warming tale, the organizers had this to say:
"When we were approached about having the drive-thru distribution, we immediately began to plan where the best location to put them was and how traffic would flow," said the marketing manager of Eastfield Mall, Jess Kloss. "It's been a hard year on a lot of people, and we knew we had to help the MMSF get these essential food kits to those who need them."

There were over thirty pounds of fresh food, including fruits, veggies, milk, eggs, and meat. There are also two more events scheduled in November on the 21 and 28.

"I think we will have great success, and hopefully, we can expand and give away more kits in the future," Kloss said. "Registration was full for this event within three days, so it shows you that there is a need."
With a very successful first event, the organizers for this food drive expect the subsequent events which are scheduled for November 21 and 28 to be equally if not even more successful. The secondary meal kit hand-outs will also take place at the Eastfield Mall on the dates noted above.
Food Packaging Materials For A Happy Thanksgiving
The Eastfield Mall crew decided to package their food kits with a commonly used food packaging material, cardboard boxes. In an act of kindness mirroring the previously covered story about HEB Supermarkets, the chosen material for this particular application came as no surprise.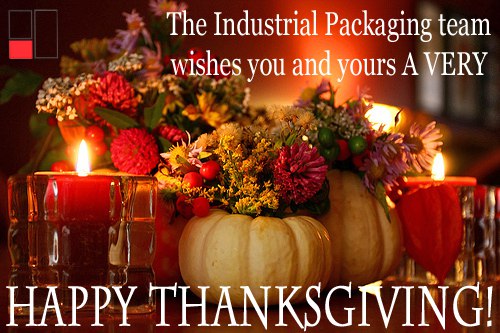 Cardboard boxes are a staple for shipping various types of food products for both profit driven projects as well as those which are focused on more charitable endeavors such as these. That being said, with food packaging applications on the rise for various reasons including the complications brought about by the COVID pandemic, they are only one common option for events like this.
What Are The Most Popular Types Of Food Packaging?

Regardless of whether the packaging applications being used for food packaging are rooted in more profit driven projects or those of charitable causes, there are a host of different materials commonly used for packaging food.
For example, in regard to the previously mentioned story about HEB Supermarkets outreach program to local struggling restaurants, clamshells proved to be the most common packaging material for that particular project.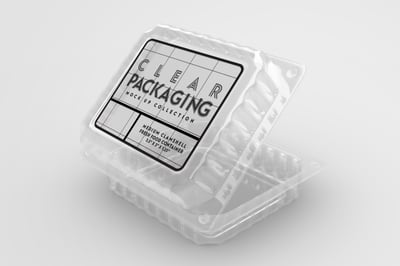 Along side these carded packaging supplies, we have also noticed a huge uptick in searches for frozen food packaging applications such as shrink film and modified atmosphere packaging supplies. Skin packaging applications such as the packaging of fish have also seen an uptick as of late.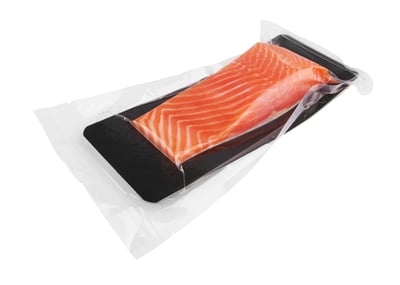 All of these types of materials are garnering interest for both charitable and profit driven projects as we head closer to the new year. By utilizing various food packaging materials for those who wish to implement similar charitable causes to help those in need, more dynamic food kits may be produced.
How To Choose Food Packaging Materials For Charity
If you are interested in producing your own food drives for those in need, you will have to consider which type of food packaging materials to utilize in order to produce the best quality food kits for donation.
While cardboard boxes are a good choice for these activities, there is a host of other materials which may be useful when putting together food kits for others. Frozen food packaging materials may be particularly useful for developing kitted food items that can be stored for longer periods of time.
If you have been inspired to provide food kits for your local community but are not sure how to go about producing the appropriate packaging materials to build these items, consider reaching out to one of our packaging experts. They will be able to educate you on the different food packaging materials options currently available and may be able to source discounted prices for charitable causes.
Our packaging experts will be able to help you better understand food packaging applications regardless of whether you choose to buy anything from us or not. We are here to help with all of your packaging needs and are only an e-mail away.
About Nathan Dube
As the Digital Marketing Specialist at Industrial Packaging, I am honored to create content for such a phenomenal company and work with one of the greatest teams in the Packaging Industry. Whether creating a video, writing blog posts or generating other pieces of content and multimedia, I am always excited to help educate and inspire our prospects and clients to reach their highest potential in regards to their packaging processes and needs.