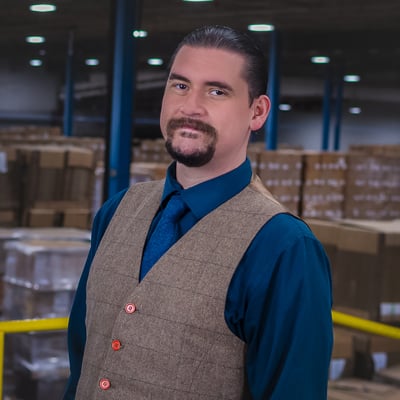 Questions For Buying Packaging Machinery Or Materials
Equipment | Packaging Materials | Investment | Packaging Psychology
When you are in a position to consider buying packaging machinery and related materials, there are questions that you should ask yourself and your team before making a capital investment. Packaging machinery and materials are not a "one size fits all". By asking the questions below, you will be armed with the knowledge needed to make an educated decision.
What Are Your Production Needs?
When you are getting ready to buy a packaging line and related supplies for your business you will want to take a look at several variables. If you are getting started with a packaging line for the first time or looking to make an upgrade, it's important to consider the following.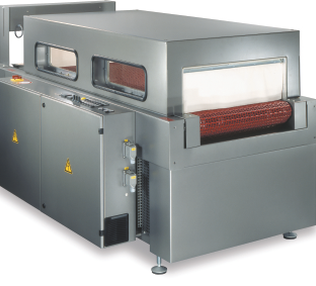 Time: How often will you be running your packaging equipment? Will you be running your machinery only once or twice a week, or will you been running 24 hours a day, seven days a week? The answers to these questions will help you make the best decision.
Equipment: There are various different types of machinery to consider. Stretch wrappers, shrink wrappers, side sealers, lidding machinery, case sealers, L bar sealers, heat tunnels, conveyors, case erectors and so on and so forth. When trying to figure out what the best choice of equipment, it's important to understand the needs of your target market, your current and future capabilities, and the desired finished good design and finished package.
To simplify this process, you may want to have an analysis of your current packaging line completed with a packaging professional. If this is your first time building a new line, you will want to have a packaging expert come in and take a look at your business and your products to get feedback on the best options for your personal needs.
Workforce: When considering the dynamics of your packaging line, you need to figure out the human element. Are you going to hire workers to run the line for you or would rather outsource the work? If you are going to have your own employees running the line, how many people will you dedicate to the line?
Are you going to use a human workforce or are you looking to partially of fully automate your packaging line? Will you be using collaborative robots or relying exclusively on human workers?
Budget: Packaging machinery is not cheap. Depending on the size of your business and your personal level of production, you could invest tens of thousands of dollars on packaging machinery or you could rely on human workers to manually package your goods.
Either way may seem expensive, but understanding your needs and the expected ROI of machinery will only help you. Having a clear vision of your budget is an important dynamic to consider when planning the size and scope of your packaging line.
What Packaging Materials Should You Be Running?
What is your bag length? Should you package with shrink wrap or stretch film? How fast are you running your machinery? Do you have a preventative maintenance program? What is load containment? Why does it matter? These are just a few of the questions you need to ask, all of which will give you invaluable knowledge that can save you some serious coin.
Taking the time to make subtle adjustments to each aspect of your packaging line and the materials you choose to run will allow you to save thousands of dollars. You may want to figure out all of these dynamics yourself, or you may want to consider getting a professional analysis of your packaging line.
Either way, the shrink film you choose, the stretch wrap you run, and the machinery you choose to employ will decide the efficiency and cost of your packaging line.
Packaging Machinery And Materials Key Considerations
---
Need Help Choosing The Right Packaging Equipment?
---
Choosing A Packaging Materials And Machinery Supplier
When it comes to choosing a supplier for your packaging materials and machinery, it is important to do your homework. You should investigate at least three different suppliers and learn about several important dynamics from each of them.
Location: It is a good idea to choose a packaging machinery supplier who is relatively close to your geographical location. This will have an impact on your business when there is need for repairs or emergency service for your equipment. Pick a supplier who is too far away and you may find yourself dead in the water for days on end. Choosing a supplier with technicians who are local is always a smart idea. When it comes to your materials, you don't have to be as worried about physical location as most supplies can be shipped overnight.
Technicians: It is important to choose a packaging machine supplier with experienced and certified technicians who are professionally trained to work on your packaging equipment. Without the proper certifications, you are taking a chance with your equipment. You could end up paying big when risking service with non-certified techs.
Customer Service: It may be tempting to source the cheapest packaging materials in an attempt to save money, but if you buy from a company with poor customer service, you may end up losing the anticipated savings, anyway. Poor service often means lost dollars. Check out reviews of each vendor and if possible, reach out to current customers and ask about their vendors customer service and if they would recommend buying from them.
Cost: There is an old saying in the packaging industry and that is "shrink film is shrink film". While there are some brands with flashy marketing and sales gimmicks with a premium price, chances are, there are several less costly alternatives that are of equal quality. If you are looking for comparisons, there are generally low cost films that have lower clarity and higher-cost films that will shine more and have better clarity. Choosing an inexpensive film may cost you in shelf presence.
Snake oil and elevator pitches can blur the line between reality and illusion. At the end of the day, you will want to purchase from an honest supplier who carries multiple offerings at different price points and provides superior customer service.
Parts: Depending on how often your machinery is running, your downtime due to repair needs or emergency service will vary. As time is money, it is important to ask your machine supplier about lead times, parts availability and preventative maintenance programs.
Ask each potential vendor what their average response time for emergency calls are. In most cases, it should not be more than 24-48 hours.
Final Thoughts On Packaging Machine And Material Needs
Once you have collected the information above from each of your potential packaging machine and materials suppliers, you will have everything you need to make an informed decision.
It is not necessary to use the same vendor for both your machinery and materials needs. However, finding one who can do both will simplify the ordering process.
Once you have narrowed down three or more potential vendors, ask for an initial meeting with a sales representative from each company. Before the meeting, write down a set of questions based on the information above. Have an educated employee from your company question each representative about the dynamics mentioned in this post.
By presenting an educated contact from your own company who is armed with the knowledge above, you can weed out which of the sales representatives has your best interest. When you make a final decision and enter into a business relationship with the chosen vendor, ask for quarterly reviews on your equipment, materials and related dynamics.
This will allow you to leverage your vendors expertise in the ongoing optimization of your packaging machinery and materials needs. Regular reviews of your processes and material choices will allow you and your rep to make cost saving changes as needed.
About Nathan Dube
As the Digital Marketing Specialist at Industrial Packaging, I am honored to create content for such a phenomenal company and work with one of the greatest teams in the Packaging Industry. Whether creating a video, writing blog posts or generating other pieces of content and multimedia, I am always excited to help educate and inspire our prospects and clients to reach their highest potential in regards to their packaging processes and needs.