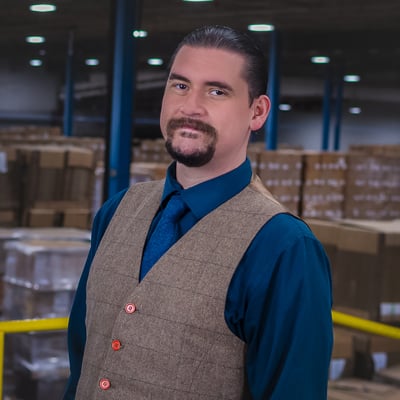 Creative Ways To Recycle Corrugated Boxes And Find Sustainable Alternatives
In our digitally connected world, we go through many corrugated boxes—just Amazon alone ships millions of packages to customers worldwide.
Do you have empty cardboard boxes sitting unused in your house somewhere? Yeah, me too! You are probably wondering what to do with them. You could toss them in the recycling bin and hope they get recycled.
But, with contamination issues in single-stream recycling, how do you know if they are really getting recycled? Single-stream recycling is the most widespread recycling platform in the USA. For consumers who use it, here is how it works.
Consumers are given two bins from their waste management vendor. The vendor drops off one bin for trash and one bin for recycling. All recyclable materials are tossed into the recycling bin. The waste management company picks up the bin and transports the materials. They deliver the materials to a warehouse. In the warehouse, the materials are sorted for recycling.
Any materials contaminated with food particles, liquids, or other contaminants are sent to a landfill. This is where contamination becomes an issue. Many consumers do not adequately clean and dry the materials before putting them in the recycling bin. When this happens, any contaminated materials end up in a landfill.
When it comes to contamination issues, you could always throw these materials in the trash. But do you really want to do that? Corrugated cardboard that ends up in the landfill takes up a lot of space. It produces tons of methane, one of the most destructive greenhouse gasses known today.
Wouldn't it be cool if there was something else that you could do with all those empty boxes? Something besides just throwing them away? What if there was a way to reuse the boxes? There may be another way to recycle them with the assurance that they will be recycled.
What if you could turn all those boxes into something useful or even a work of art? Are there ways to put these empty containers to better use?
Well, the short answer is YES!
From charitable causes like Give Back Box to artisanal expressions of high art and pop culture, there are many different things you can do to reuse and recycle all those empty cardboard boxes.
With over sixty-five years in the packaging industry, Industrial Packaging is no stranger to corrugated boxes. We know the complications in recycling that come with this type of packaging. But we also have some extraordinary ways for you to repurpose those boxes.
We also know about the various sustainable alternatives to corrugated boxes. These can help make your packaging more environmentally friendly.
In this article, we will explore some of the charitable and creative ways that you can reduce, reuse, and recycle corrugated boxes. Additionally, we explore some of the sustainable alternatives to cardboard boxes.
What Is Give Back Box? A Great Way To Recycle Corrugated Boxes
Whether you have accumulated boxes through online shopping, stockpiling, or in the aftermath of moving into a new house, there always seem to be a few lying around. Frequently, they end up in the recycling bin or the trash. Many people are trying to figure out what to do with these empty containers.
But what if you could reuse these boxes? What if you could turn them into a charitable donation? Well, that is where Give Back Box comes in. Give Back Box is a charitable organization that helps you to reuse your corrugated boxes by donating to charity.
How Does Give Back Box Work?
First, you round up all your cardboard boxes. Next, you fill each one with gently used clothes, shoes, and other goods for donation. Next, you download a prepaid shipping label and print it out. Finally, you tape up the box, affix the prepaid shipping label, and ship as usual.
Once the items have been delivered to Give Back Box, they sort and donate them to various charities. Additionally, all of the boxes they receive get recycled.
To reiterate, recycling corrugated boxes in single-stream recycling can be hit or miss due to contamination. By using Give Back Box, you guarantee your boxes get recycled and help people in need while doing it!
---
Looking for sustainable packaging? We can help!
---
Transforming Corrugated Boxes Into Works Of Art
Suppose you have an artistic streak, particularly one that involves some interest in sculpture. In that case, your next muse could be that stack of empty Amazon boxes. At least, that was the muse that inspired artist Monami Ohno to create these stunning masterpieces.
Image from mymodernmet.com
While Ohno uses very simple tools to craft her unique sculptures, her final products are anything but simple. Her highly detailed sculptures are created exclusively from Amazon boxes. By day, Ohno is a 3-D animation specialist, but her cardboard-inspired artwork rests within the realm of sculpture.
Ohno creates awe-inspiring sculptures of iconic pop-culture items and everyday objects. All of her pieces are crafted with fine attention to detail and masterful execution. She uses only glue, tape, and various cutting tools.
These incredible up-cycled sculptures will surely capture the imagination of science fiction fans and curious onlookers alike. She makes replicas of well-known vehicles from various beloved relics of pop culture. In addition to those, she makes some reconstructions of everyday objects like shoes. It is easy to see why Ohno's work has gone viral.
Maybe you don't possess the artistic skill to produce such awesome works of art. Regardless, you can at least find some inspiration for creative uses for that old pile of corrugated boxes.
However, once you have gotten rid of all those boxes, what are some sustainable packaging material alternatives? Whether you are a consumer looking to purchase goods with more sustainable packaging or a company looking for greener packaging supplies, here are some items for your consideration.
Sustainable Alternatives To Corrugated Boxes
Are you looking to make less of an environmental impact with your packaging of choice? You may want to reconsider using corrugated boxes at all.

As previously mentioned, if the cardboard in your single-stream recycling bin gets stained with water, food, or other liquids, it cannot be recycled. It will end up in the landfill.
So, what can you do to make less of an impact on our planet earth? Well, lucky for you, there are a few different options you may want to consider as sustainable alternatives to cardboard boxes.

Corrugated Boxes Alternative 1: Shrink Film
Shrink film can be used to unitize and bundle products. These are applications in which shrink film can replace corrugated boxes. You can avoid boxes for some types of products (for example, bottled water).
Now, just as with corrugated cardboard, various complications may occur. When attempting to recycle or dispose of shrink film, it may ultimately end up in a landfill. While that is not the ideal fate for this material, shrink film takes up much less space than corrugated cardboard.
Coupled with a lower carbon footprint, shrink film is a more environmentally friendly alternative to corrugated cardboard.
Corrugated Boxes Alternative 2: Strapping
Another option for your consideration is strapping. Strapping is made of various plastic formulations (as well as metal and other materials). It is used for reinforcement, closure, securing, unitizing, palletizing, skidding, bundling, bailing, and various types of packaging applications. It can be used to help secure corrugated boxes. In some instances, strapping can replace corrugated boxes altogether.
Most types of strapping are recyclable. However, some plastic formulations are not accepted at single-stream recycling centers. In many cases, they are not taken at municipal recycling centers either. To recycle them properly, you need to have them picked up by a third party.
Corrugated Boxes Alternative 3: LOOP
Loop is a modern re-imagining of the same packaging and delivery protocols once employed by the milkman. Essentially, businesses that choose to employ LOOP provide reusable containers. These are delivered to the customer, collected after use, sanitized, and reused for the same or different clients.
LOOP is a "closed-loop" approach to recycling. It is one of the first institutions to provide this kind of sustainable packaging on a large scale.
In 2021, some brands that will be implementing LOOP for their products include Kroger, Burger King, and Tim Horton's. These three brands are just a few of those who are bringing LOOP to their consumer base.
Learn More About Environmentally Friendly Packaging To Replace Corrugated Boxes
If you are looking to learn more about sustainable packaging alternatives to corrugated cardboard boxes, you will want to consider visiting our learning center. There you will find information about environmentally friendly, sustainable, bio-based, and other forms of earth-friendly packaging.
About Nathan Dube
As the Digital Marketing Specialist at Industrial Packaging, I am honored to create content for such a phenomenal company and work with one of the greatest teams in the Packaging Industry. Whether creating a video, writing blog posts or generating other pieces of content and multimedia, I am always excited to help educate and inspire our prospects and clients to reach their highest potential in regards to their packaging processes and needs.