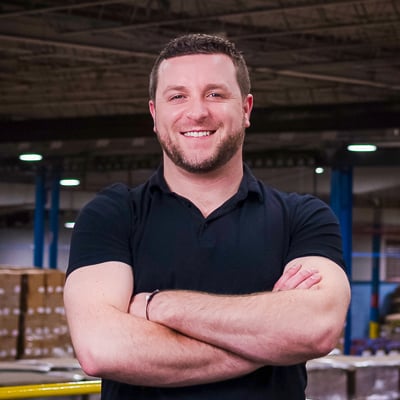 Top 6 Product Packaging Tips to Beat the Summer Heat
Packaging Materials | The Business of Packaging | Plant Performance
The summer sun brightens our days and keeps us warm, but it can take a toll on your product packaging. If you manufacture temperature sensitive goods such as chocolates, produce, flowers, meats or other perishable items including pharmaceuticals or certain health care products, it's imperative to have procedures in place for proper handling of your packaged goods in any type of climate.
In order to keep damages and repackaging to a minimum, we've gathered some tips to guide you during the dog days of summer.
#1 Identify Perishable Items
According to the International Air Transportation Association (IATA), any shipment that contains items that will deteriorate over any given time period if exposed to harsh environmental conditions, including humidity or temperature is considered a perishable good. These items include meats, seafood and live fish, dairy, produce, and plants. If you are manufacturing or distributing items like these, its important to find a shipping carrier that is equipped to handle your shipments to and from your facility safely.
#2 Plan Ahead for Shipping
If your products are sensitive to climate and you do not have a freight carrier that specializes in, or at least offers temperature-controlled or refrigerated shipping options, this must be a top priority for you. If you are a small business or require 1-2 day deliveries, both UPS and FedEx offer temperature-controlled shipping services and incentivized discounts based on volume, so be sure to check into their available options that may meet your needs.
Try to schedule deliveries in the early morning to reduce the interaction with the summer sun and the hot trailers as the day heats up.
#3 Clear Labeling
Label your outgoing shipments to reflect the need for temperature control. This will help anyone handling the product during shipment with keeping the product from climate damage. Make sure to label each item on a palletized load separately to mitigate the risk of an item being mishandled in the case of a tipped or damaged pallet load.
In addition to labeling each item, it may behoove you to have each delivery require a signature upon receipt. This will ensure the product will not be left in the sun or mishandled once delivered. Some businesses will also make it a priority to keep their customer aware of how to handle temperature-sensitive goods. In fact, Chagrin Valley Soaps created a web-page specifically for this. Let your customer know that the items being delivered are perishable and give them tips on handling ahead of delivery if this is something they may not be aware of already.
#4 Manage Your Packaging Materials
Certain materials used in packaging are sensitive to climate. Make sure you are aware of what the storage requirements are for your packaging materials so you are not working with climate-compromised packaging. Your supplier should have this information available for you. Here are a few tips for shrink films:
In general, shrink packaging is best stored in temperatures between 30 and 77 degrees Fahrenheit. If your facility has areas of high heat, its important to keep your shrink materials stored in the coolest areas of the facility without subjecting them to refrigeration. According to one of our trusted suppliers, if shrink sleeves are kept in temperatures exceeding 100 degrees they may prematurely shrink and compromise their ability to protect your goods.
Do not refrigerate your films! PVC can become brittle if placed in extreme cold and will be useless for protecting your goods. When packaging frozen foods and other items that must be cooled in a refrigerator, it may be a good idea to use a quality polyolefin film instead.
#5 Keep An Eye Out For Compromised Packaging
There are a few ways to catch compromised packaging materials before using them, especially if your facility is susceptible to the summer heat. Reduce the risk of pesky rewraps that will negatively impact the total cost of your production by looking out for the following issues:
Sticky Rolls: Sticky rolls are a warning sign that the shrink film may cause damaged product. If you store rolls of shrink film next to one another, check for sticking. If they take more than a slight tug to pull apart, do not risk using them in your packaging line. They may cause unnecessary downtime and can potentially gum up your sealer. Find a cool roll to use that is not sticky, and find a cooler place to store your films. Connect with your packaging supplier to replace the damaged packaging products and keep your production running on schedule.
Sagging/Bagging: Packaging film that has been in high temperature may appear to sag or droop along the edges of the roll, or it may appear to bag and not look uniform all the way around. Using film that has issues like this can mess up the tracking on your machinery and force some unexpected maintenance on your packaging line, so be alert for damaged rolls, especially in the summer months.
#6 Discuss Your Options With Your Packaging Supplier
Discuss your product and your facility with your packaging supplier to determine the proper insulation and protective packaging options available to you. With their knowledge in packaging materials, they can help determine if you need certain types of insulation or cooling products added to your shipment prior to delivery.
If you aren't working with us, connect with our packaging professionals here!
Download our free cheat sheet to help you reduce your packaging costs with shrink film this summer!
About David Roberge
I am grateful for my 9 years as part of the outstanding Industrial Packaging team. I was able to hang out with some of the most knowledgeable folks in the packaging industry. I feel even luckier that I was able to share that knowledge with you. I love learning, hiking, and growing people and teams both personally and professionally, and helping companies grow better.