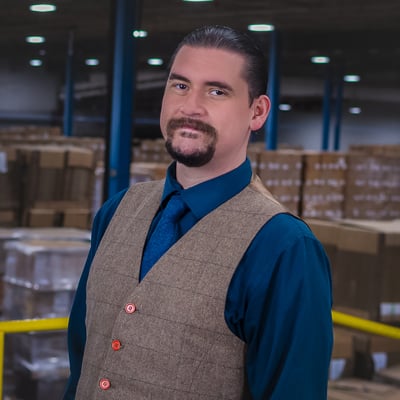 An Exploration Of Video Game Packaging
While you may not think about it right off the bat, video game packaging is one of the most important elements of selling video games.
The proper packaging protects your customers while also marketing the product contained within. This is true whether discussing modern video game culture or retro gaming.
Packaging for video games is a fun and unique niche within the packaging industry. And while video game packaging has not changed a lot over the years, it is evolving as we move away from physical cartridges or disks to the cloud.
Regardless of whether you are a company looking to package your own video games or a gamer who is looking for information about how video games are packaged, we've got you covered!
Today, we will discuss the most popular packaging materials for video game packaging as well as some additional elements related to these materials.

Finally, we will speak about these dynamics as they relate to both retro and modern gamers and brands.
What Are The Different Types Of Video Game Packaging?
While the video game industry has a long and exciting history that has evolved significantly since the arrival of the first video game, the packaging for these products has not varied as much.
Generally speaking, video game packaging features a few basic materials. In the section below, we will explore the different packaging materials used for packaging video games, consoles, and accessories.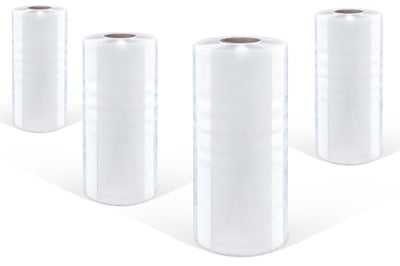 1. Shrink Film


Shrink film is perhaps the most popular type of packaging material for video games. Regardless of whether a company's games are packaged in cardboard boxes or hard plastic cases, almost all of them are shrink-wrapped as a form of secondary packaging.


And while many gaming systems are moving to the cloud and negating the need for physical packaging for the games themselves, almost all major brands in the video game industry are still shrink wrapping the boxes containing the consoles or computers themselves.

Plus, new and modern gaming systems are only one part of the massive video games industry. Retro gaming (which has become so popular that the world's largest producers of video game systems are releasing mini versions of their vintage consoles) has exploded over the past decade.

With the major demand for used video games, many sellers shrink wrap older cartridges and CDs with or without the original packaging.

As such, the demand for shrink film in the video game industry remains strong.

When a video game company goes to package a new or retro gaming console, computer, or game, generally speaking, the final boxed product is wrapped in shrink film.

This process is done with shrink packaging machinery, including heat sealers and shrink tunnels.

First, the boxed item is placed inside of a bag made from shrink film. The heat sealer is used to seal one or more sides of the bag before moving via conveyor belt to the shrink tunnel.

Next, the bagged product is drawn through the heat tunnel by way of another conveyor system. Once inside of the tunnel, a heating element heats the shrink film, which causes it to shrink uniformly around the boxed product.

After that, the final package moves through the rest of the packaging line before they are packed for shipping to various retail locations the world over.

The final products may be packed in larger cardboard containers before being palletized. They may also be stacked on pallets and secured using strapping material or stretch film. From here, they will be shipped to their respective retailers.
---
Like playing video games? Play a FREE game made by the author of this article!
---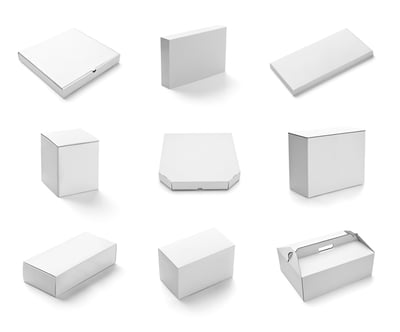 2. Paperboard And Cardboard Boxes

When it comes to video games, you can break down gamers into two categories. First, you have console gamers who play video games on their respective favorite video game systems. Then you have PC Gamers who use personal computers to play video games.
One of the most popular styles of video games for console gamers over the past forty years has proven to be cartridge based video game consoles.
Cartridge-based video games and their related gaming hardware were almost always packaged in paperboard and/or cardboard boxes along with instruction manuals, coupons, special offers, and other related items. Most of the time, these boxes were packaged in shrink film.
Thanks to a boom in retro gaming culture, cartridge-based gaming systems are as popular as ever. And the original games are sought-after items for both collectors and retro gamers looking to obtain the original cartridges.
Many sellers in the retro video game market will shrink wrap the original boxes before selling the games. When the original packaging is unavailable, the cartridges themselves are often packaged in shrink film before they are shipped to the buyer.
When it comes to PC games, most new games are purchased from the cloud and downloaded onto the gamer's computer.
And even though many games can now be purchased and played without the need for packaging, the market for vintage or retro PC games from the 80s and 90s and beyond is a booming business.
When these games were brand new, the boxes would be wrapped in shrink film before they were put on store shelves.
The shrink film gave the game boxes a nice glossy sheen that would reflect light and capture the attention of gamers browsing for their next game. Many PC gamers saved the original packaging both for practical reasons as well as for display and collect-ability.

As these old games have become sought after by collectors and gamers alike, they are often repackaged in new shrink film for practical reasons.
However, some retro game sellers will attempt to repackage old games with new shrink film in an effort to deceive potential buyers into thinking the wrapped games are original unopened products (which are worth a lot more money).
Understanding the differences between these two shrink wrapping applications is crucial if you are collecting these games solely as collector's items.
Only the games that are packaged in their original factory shrink film will be worth the amount you are trying to obtain if their financial value is your main concern.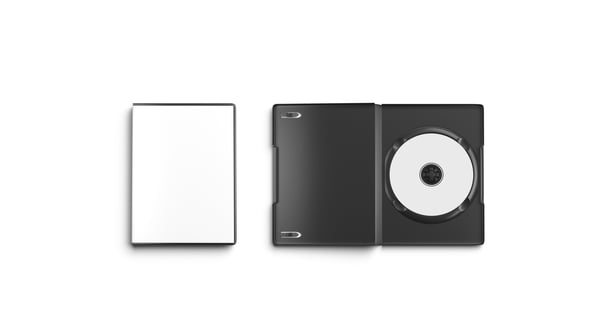 3. Plastic Cases
Finally, we come to hard plastic cases. CD-based video games are, for the most part, packaged in variants of CD or DVD cases.
Both types of cases are made from various plastic formulations and have inserts on the inside and outside of the case.
These inserts generally feature a front cover with artwork and the name of the game. The back and inside inserts feature information and instructions related to the game.
When the games were first released, the cases were almost always wrapped in shrink film prior to shipping.
In the booming retro video game market, re-shrink wrapping these cases is typical for additional product protection.
It should be noted that some sellers re-shrink wrap old games in an attempt to make them look like they were never opened. Original games that are sealed in the original factory shrink film are worth a lot of money to gamers and collectors alike.
It is advised to learn how to identify if the game is in its original factory packaging or not. This is especially true if you are collecting the games exclusively for their collect-ability and financial value.
Where Can You Learn More About Shrink Film?
Regardless of which type of gamer your consumers are, chances are, you are going to need to package your hardware or software in a physical package.
And that physical package will most likely be wrapped in shrink film. But, which type of shrink film is the right kind for your products?
Which width, length, and gauge of shrink film should you use? Which film is best for protecting your people, products, and brands?
Should you brand your shrink film with graphics and imagery? How can you be sure that you are making the right decisions when buying shrink film for your video game packaging applications?
Would you like answers to these and other questions you may have about choosing the right film for your gaming products?
If you said yes, you would want to consider reading the free guide below. This resource will give you absolutely everything you need to choose the correct type of shrink film for your video game packaging needs.
About Nathan Dube
As the Digital Marketing Specialist at Industrial Packaging, I am honored to create content for such a phenomenal company and work with one of the greatest teams in the Packaging Industry. Whether creating a video, writing blog posts or generating other pieces of content and multimedia, I am always excited to help educate and inspire our prospects and clients to reach their highest potential in regards to their packaging processes and needs.