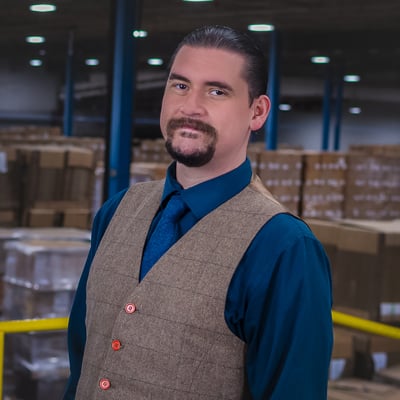 Where To Buy Shrink Wrap Film: Exploring Your Options
Packaging Materials | The Business of Packaging | Investment
When looking for a place to buy shrink wrap film, you may be tempted to go online. And while websites like Amazon and Alibaba are common vendors to buy shrink wrap film from, you as a consumer have so many other options!
These online vendors are part of a natural way that consumers shop, but understanding all of your options has many benefits. Maybe you need the highest quality shrink wrap film, or the best price, or the most options to choose from. In any of these cases, you're actually better off comparing different vendors to these accessible online avenues like Amazon and Alibaba.
As a packaging distributor, Industrial Packaging has some unique capabilities in the packaging industry. That being said, we may or may not be the best choice for your particular shrink film needs. In the article below, we will outline the various options available to you for purchasing shrink film to make an educated buying decision.
1. Packaging Distributors For Shrink Wrap Film
One option for buying shrink wrap film is to use a packaging distributor. Unlike other packaging companies, packaging distributors offer many different types, brands, sizes, and gauges of shrink wrap film.
Thanks to a packaging distributor's network of manufacturers through the supply chain and distribution channels, they can help you choose exactly the right type of shrink wrap film for your needs. A packaging distributor will also be able to provide you with the right shrink wrap film machinery.
Shrinkwrap film manufacturers are another one of the options you can purchase material from. However, your options through those manufacturers are limited to only one or two brands that they make.
You may feel like they will attempt trying to sell you their brand of film regardless of whether it is the best choice for your packaging requirements. That being said, not all manufacturers even sell direct.
Packaging distributors are not limited to one brand; they can analyze your products and packaging line and advise which type of film is truly the right fit for your products.
If you are looking for high-quality American-made shrink wrap film and are willing to pay a little extra for the best quality films, a packaging distributor is a perfect source to buy from.
2. Shrink Wrap Film Manufacturers
If you can buy directly from the manufacturer, you can cut out the middleman, and you will save some money by buying direct.
Buying from a manufacturer allows you to get high-quality films directly from the company that makes them.
As mentioned earlier, the downside of buying directly from a manufacturer is you are limited to only one or two film brands, and they may or may not be the best choice for your specific packaging needs.
When it comes to the top 10 best brands of shrink wrap film, buying from a manufacturer may be the right choice if you can confirm that the brand you choose has the correct solution for your packaging needs. But again, not all manufacturers sell direct.
---
Need Help Choosing The Right Shrink Wrap Film?
---
3. On-Line Vendors For Shrink Wrap Film
When it comes to e-com stores, you have thousands of options to choose from. Popular choices include Amazon, Alibaba, and similar websites. But, many packaging distributors and manufacturers actually have their e-com stores.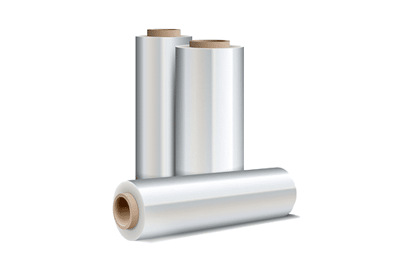 Buying from a packaging company's e-com store will likely result in better information about the shrink wrap films you buy. Should you need to return an item, it will be a more straightforward process with a direct line to a customer service representative.
Buying from a website like Amazon will produce a similar buying experience. However, as you are often buying from independent sellers of various sizes, they may or may not be able to provide the same lead times, product information, and availability as you can expect from a packaging company e-com store.
Buying from an online vendor is a good choice if you enjoy the simplicity of shopping from home and do not want to enter into a physical building.
4. Retail Department Stores For Shrink Wrap Film
Home and garden brick and mortar establishments such as Lowes and Home Depot offer another alternative for buying shrink wrap film. You can purchase shrink wrap film at these stores and see and touch the rolls of film before buying.
Buying shrink wrap film at a store like this is a good choice if you want to inspect the rolls of film you are buying before making a purchase.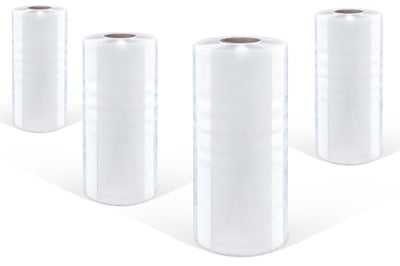 Where Should You Buy Your Shrink Wrap Film?
When deciding on where to buy your shrink wrap film, there are a few questions you need to ask yourself. You will want to carefully consider the answers to these questions when making your final decision. The questions to ask include but are not limited to:
What Is Your Budget?

If saving money is your biggest concern and you are buying small quantities, like one or two rolls

, buying from an e-com store

or direct from the manufacturer would be a good choice. REMINDER: Not all manufacturers sell direct.




Does variety matter to you?

If you want to choose from multiple different brands of shrink wrap film,

using a distributor

would be a good option.




Does quality matter to you?

If you want the best quality films, choose a vendor who offers

American-made shrink wrap films

.




Do you want the buying process to be simple?

If you like the ease of online shopping,

shopping online

may be a good choice for you.




Do you require fast turnaround times and consistency?

If so, you will want to consider buying

American-made shrink wrap films

.

What are you packaging? Not all films fit all applications.
Once you have taken the time to answer these questions, you should have the information available to make a final decision on the vendor you want to buy from. If you are not sure how to proceed or would like further information about buying shrink wrap film, consider reaching out to one of our packaging experts.
About Nathan Dube
As the Digital Marketing Specialist at Industrial Packaging, I am honored to create content for such a phenomenal company and work with one of the greatest teams in the Packaging Industry. Whether creating a video, writing blog posts or generating other pieces of content and multimedia, I am always excited to help educate and inspire our prospects and clients to reach their highest potential in regards to their packaging processes and needs.