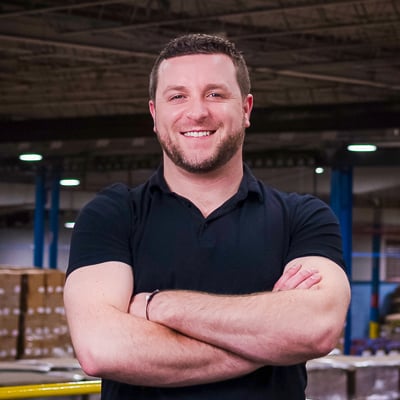 Product Security and Packaging: Through the Supply Chain and Beyond
Focus On These Product Security Priorities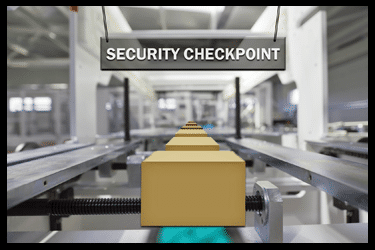 As you look at providing optimal product security for your customer, there are some key elements to keep in mind. Let's talk about some of them and how packaging with us can help with each of these areas.
LOSS PREVENTION
Although extra packaging may have unfavorable connotations, for many companies those are far outweighed by the benefits. In reality, the consumer ultimately pays the cost of burglary. Enlarged packaging provides an opportunity to display additional information for the consumer to better understand the product and its benefits. It also significantly reduces shoplifting. If you are promoting a small product such as a USB flash drive or chap-stick, work with your packaging company to design a blister, skin, or similar type of carded packaging that is sizable enough to deter a potential theft..
Damage Protection
Sometimes referred to as anti-breakage, you can greatly reduce damaged product with a strategic package design. For example, skin packaging is a great way to unitize and protect vulnerable products. It serves as a literal exterior protective skin and/ or exo-skeleton, and secures your product during shipment. If applicable, skin packaging can also extend shelf-life.
TRACEABILITY
The ability to track and trace your products through the supply chain is already a big deal in many industries, and is an ever-growing trend in the manufacturing and retail industry. The ability to easily track your products with newer technologies in labeling and ink-coding not only protects your business but also protects the consumer from contaminated products or counterfeit items. Utilize an automated labeling system for your packaging line to maximize productivity and protect your product all the way to your customer, and theirs.
We know about protecting your product whether it be from theft, during shipment, or for additional security. Check out another quick read on additional product security priorities, specifically Shelf life and Tamper Evident Packaging.
Talk to one of our knowledgeable Packaging Pro's about protecting your products anywhere..or everywhere in the supply chain, with Industrial Packaging.
BRING YOUR PACKAGING
TO THE NEXT LEVEL
About David Roberge
Part of the outstanding Industrial Packaging team. I'm lucky to hang out with some of the most knowledgeable folks in the packaging industry. I feel even luckier to be able to share our knowledge with you. I love learning about our readers and helping them grow their brand through unique, flexible package design from the birth of the product idea, through the supply chain, and to the launch and placement on the shelf or at the consumer's door.