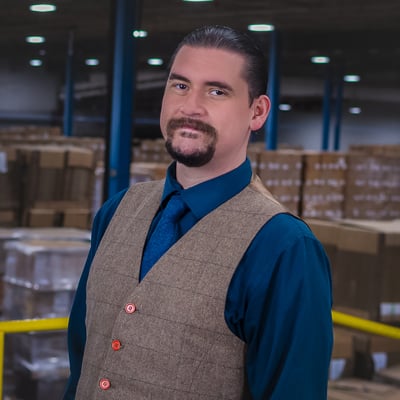 Top 10 Packaging Line KPIs
Equipment | Technical Service and Support | Plant Performance | Investment | Fulfillment | Warehousing
When building a new packaging line or updating a line that has been packaging products for decades, measuring KPIs (Key Performance Indicators) is an extremely important exercise. In the article below, we will take a look at the top 10 KPIs to track and discuss those which we deem most important for your packaging line.
What is a KPI?
If you are not familiar with KPIs or "Key Performance Indicators", a good starting point would be to educate yourself on the working definition of a KPI.
A Key Performance Indicator is a measurable value that shows how well an organization is achieving key business objectives. Companies use KPIs at various levels of their business to evaluate their ability to reach their target objectives.
Top 10 Packaging Line KPIs

KPIs help companies to reach and maintain objectives and goals for pretty much every aspect of their business. When it comes to production line KPIs the most important dynamics include safety, machinery and materials. While there are many different types of KPIs to track and achieve in the world of packaging machinery, our General Manager of Supply Chain Services, Jarrod DiZazzo, helped me to narrow down the top ten KPIs to focus on in regards to your packaging line.

So without further ado, here are our top ten KPIs for running a superior packaging line. As an added bonus, the text in blue is commentary from Jarrod to better help you understand the importance of each of these KPIs.
---
Need Assistance Finding The Right Packaging Equipment?
---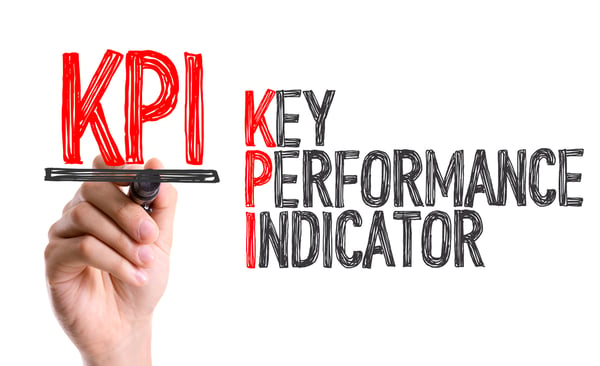 Reportable Health & Safety Incidents – There are quite a few companies that have successfully solidified this particular KPI in the minds of each and every one of their employees. Safety should be considered an inspiring factor for all employees in your company and at the forefront of your company culture. If accidents occur on a regular basis, this will result in worker's compensation pay-outs and may result in an atmosphere of tension.

Safety should be front of mind and top of any good managers list.



Quality – All companies want to believe they are producing quality of a particular level, but that is not always the case. And while you can measure quality in a variety of ways, the following recommendations are the best place to start. First off, you will want to figure out what percentage of products are defective. Setting up a standard of limitations for defective products is an important dynamic in obtaining your quality objectives. As experience is the best teacher, time coupled with trial and error will provide useful insights in this regard. When trying to produce your best quality and reduce defectives, look at the main cause of the problem and repair it accordingly.

Quality is assumed from our customers. But internally it can be a huge factor on our internal metrics. If a line is running great, but we are not at our customer's specs, the day is a loss.



On Standard Operating Efficiency – If you are doing piece work, you need to measure your employee's performance against the standards of labor that you are utilizing to cost the products being packaged. If your numbers are too low, we recommend that you take a closer look at your methods and implement some post-production investigation and reporting. It is not uncommon for businesses to low-ball labor expense, and this is an important KPI that will help you find a solution to these

obstacle

s.

There is no better operational measurement than having a standard to produce against. Understanding how you arrived at your standard is a key piece. Also, creating a rhythm to check back to ensure your standard is still valid. If you are achieving it too often it is probably time to increase it. If you are too far away from it, it may be time to revisit the target.
Unscheduled Down-Time – There is perhaps no greater enemy of productivity than unscheduled downtime. it is of the utmost importance to minimize this specific dynamic as it can cause other problems on your packaging line. A proper preventive maintenance program is highly recommended.

Make sure you categorize your down-time into buckets. This will allow you to attack a larger scope, and have a greater impact.



Rework – If you like throwing money away, rework will be your best friend. Implementing quality throughout your packaging line and providing the proper training to each of your employees is an excellent way to minimize waste and avoid rework.
Employee Turnover – A good indication of a company that will produce happy customers is one who has a low turnover rate. A high turnover rate is a sure sign of impending problems. It is recommended that you invest in research and find the root cause of this issues that are causing your employees to leave. Producing quality products at high production speeds is often not realistic when you continually have high turnover rates. Constantly teaching new and/or inexperienced employees can take a huge toll on your business.

You will need to understand who drives your operation. Those members need to be paid special attention. Having turn over in key roles can also have a negative impact on morale

.
Overall Equipment Effectiveness – This metric focuses upon the performance of a single piece of packaging machinery or the entire packaging line as a whole. This KPI is useful when looking to maximize the effective and efficient productivity of your packaging line.

There are many schools of thought around OEE. Make sure you understand this fully before you go live with it. What is your availability? 24X7X365? Is it your shifts? How do you factor in maintenance? All of these are important to understand before you go down the OEE path.



Inventory Accuracy – The inaccuracy of inventory is a bane to productivity. These inaccuracies can result in multiple delays throughout the packaging line, causing headaches throughout. Don't start the process of fulfillment until you have everything necessary to complete the order. This will ensure that you are fully capable of managing your supply chain while ensuring the right amount of inventory on hand to keep things running.

We are quickly morphing into an era where our customers want real-time inventory updates. In some cases, access to our inventory systems so they can see real-time what is happening with their products. Having an accurate inventory not only helps plan and drive efficiencies but can lend itself to keep customers happy.
Capacity Utilization – This KPI is a measurement of the amount of the available capacity you are truly utilizing on your packaging line. In this case, we are looking for the highest number possible. Machinery is an expensive dynamic and you want get every ounce of productivity from these assets as possible.

Before making a capital investment into any system, you must first understand where you are with your capacity. Does adding a shift offset a new line? Does paying OT to work weekends help reach your goal?



Inventory Turns – On the modern-day packaging line, ensuring that inventories are at a minimum will help free up finances and space and enable you to adapt to the demands of today's consumer needs. This will ensure your ability to provide superior delivery times and efficiencies.

If you are buying inventory, having inventory sitting for to long can eat up cash. You want fast-moving items that are set to reorder often and with little lead time.
Conclusion
While there are many KPIs to research and measure, those that we have identified above are an excellent starting point for both new production lines or ones that have been running for many years. By taking the time to dig deeper down into each of the these KPIs, you will see how your current packaging line stacks up and how efficiently your production is running. In the end, you will be able to make adjustments for peak performance.
In conjunction with a robust preventative maintenance program and regular analysis by a packaging line expert, you can rest assured that your line will run with greater efficiency and safety while producing high quality products with minimal downtime.
About Nathan Dube
As the Digital Marketing Specialist at Industrial Packaging, I am honored to create content for such a phenomenal company and work with one of the greatest teams in the Packaging Industry. Whether creating a video, writing blog posts or generating other pieces of content and multimedia, I am always excited to help educate and inspire our prospects and clients to reach their highest potential in regards to their packaging processes and needs.