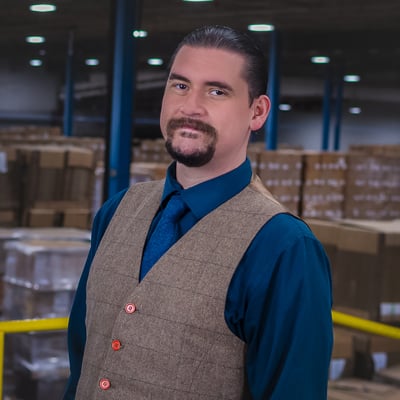 The Top 3 Concerns Of E-commerce Packaging In 2020
Packaging Materials | Environment | Packaging Design | Shipping Protection | Packaging Psychology | Fulfillment
Packaging for e-commerce is nothing new. However, there are some significant changes coming down the line for e-com packaging materials, protocols and related dynamics. As we head into 2020, any and all companies doing e-com business must be aware of the demands of the consumer.
But what changes are ahead for e-com packaging? How is the circular economy effecting e-com packaging materials and processes? What are consumers expecting from the unboxing experience? How are environmental concerns shaping the realm of e-com packaging? In the article below we will take a look at the top 3 concerns of e-com packaging in 2020 and how this dynamic is changing as we move into the new year.
1. Protective Packaging Materials
When it comes to packaging for e-com, the protection of the product must be paramount. Of course, this is not always easy. Consumers are simultaneously asking for less packaging materials for environmental concerns while still expecting strong packaging supplies to keep their products (particularly with food items) safe from damage and contamination.
When being shipped across the country (or the world for that matter) an e-com product's journey may result in over thirty touches prior to reaching the consumer. When getting packed on and removed from airplanes, trucks, vans (and someday drones) your product has a lot of opportunities to get damaged or contaminated.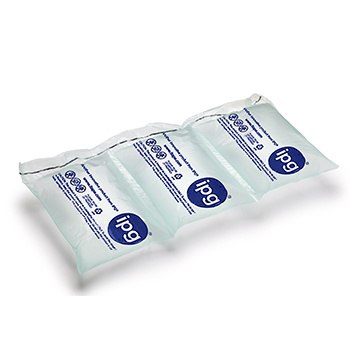 When choosing packaging supplies for your e-com orders it is important to place safety and sustainability at the top of the list. Using flexible packaging supplies such as air pillows are one way to ensure that your products will arrive in mint condition while producing a lower impact on the environment. When shipping food, drugs or other items where contamination or tampering is possible, it is well advised to use protective packaging and tamper-evident materials such as blister packs, tamper evident tapes and induction seal liners.
---
Need Help With Protective Packaging?
---
2. The Environmental Impact Of Packaging Materials
As with virtually every other area of the wide world of packaging supplies; sustainability and environmental impact is one of the most important areas of concern when it comes to e-com packaging materials and practices. One of the big demands that many companies are seeing from consumers when it comes to online shopping is the reduction of waste and unnecessary packaging materials.
There is a vast difference between what is necessary for brick-and-mortar retail packaging versus that of online shopping. When selling from the shelves of a retail establishment, packaging often needs to stand out and may rely on flashy colors, various fonts, multiple or excessive materials, augmented reality, interactive content, digital experiences and even gamification.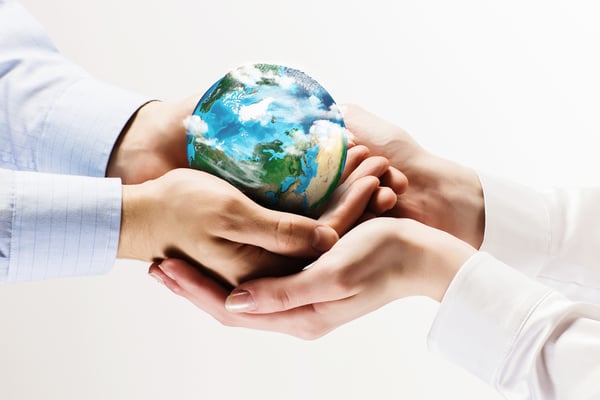 But when it comes to e-com packaging most of those dynamics are rendered moot. This is true not only for small vendors but for giant corporations as well. In fact, finding a solution to the problems of excessive waste in packaging for e-com purchases is one of the top priorities of countless businesses across the globe. For example, sustainability, environmental friendliness and an on-going commitment to producing less and less waste as time goes on is a focal point of improvement for Brent Nelson, Senior Manager of Worldwide Packaging at Amazon.
From Packaging Digest:

"How important is packaging sustainability to Amazon and why?

Nelson: Our number one priority is to delight customers and packaging is an important part of that. Thirty one million times a year customers give us feedback and usually tell us they love our packaging, but there's always more room for improvement. We are working hard on initiatives to further reduce packaging waste while protecting orders for customers. One of those initiatives is our Amazon Packaging Certification program, including Frustration-Free Packaging, which last year collectively eliminated nearly 83 million corrugated boxes. To date, we have more than 1.1 million items that are available in certified packaging.

What are the challenges you're seeing in e-commerce packaging and sustainability, and why?

Nelson: We consider packaging sustainability to be a win-win-win and we are working hard to share our standards and guidelines with brand owners and the packaging industry as a whole, so we can drive those positive outcomes faster, together.

The primary challenge we see is that packaging designed for brick-and-mortar retail is in many cases not optimal for online fulfillment. Packaging designed to stand out on a retail shelf is often oversized, with expensive "romance" design aesthetics, redundant features to prevent theft and not capable of surviving the journey to the customer. In many cases, these features can lead to sub-optimal packaging for online distribution."
Of course, it is not only Amazon who has to worry about the ever-intensifying demand for low or no waste options when it comes to the circular economy. From zero-waste experiments such as LOOP to the vast plethora of environmentally friendly flexible packaging supplies, sustainability and environmental concerns are extremely important items to keep in mind when working to optimize your packaging. For the always evolving conscious consumer base and their growing interaction with e-commerce shopping, environmental impact will be a particularly important focal point and concern as we move into the future.
3. Elevating The Unboxing Experience With Packaging Materials
When it comes to e-com packaging, the unboxing of the product is an extremely important part of the buyer's journey. Often times, the first interaction a consumer has with a brand's physical product purchased online happens during the unboxing experience. It is within this process that the consumer will make initial judgments about the brand and it's products. If the experience is bland, it may be underwhelming and produce a sense of buyer's remorse. On the other hand, if the packaging is overly excessive in branding and materials usage, this may also be a turn off to the customer.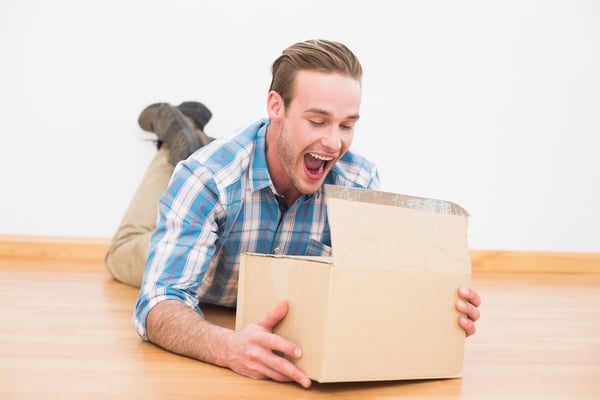 E-com packaging has to strike the perfect balance of utility and branding in order to provide the initial "wow factor" that the unboxing experience can potentially induce. However, it is not always easy to find this balance and it can be a major challenge to find that sweet spot that ensures a low environmental impact and a delighted consumer.
By choosing flexible packaging materials with low carbon footprints and lower impacts upon our planet earth, that also provide a unique expression of the brand and the products contained within your packaging, you will find that you are going to produce the best possible ROI when trying to gain the favor of today's consumer.
By choosing materials such as light gauge printed shrink film, stand up pouches, plant-based bio-plastics and other environmentally focused substrates, you should be able to strike that balance between sustainability, quality and aesthetics in regard to your products, their packaging and the unboxing experience.
About Nathan Dube
As the Digital Marketing Specialist at Industrial Packaging, I am honored to create content for such a phenomenal company and work with one of the greatest teams in the Packaging Industry. Whether creating a video, writing blog posts or generating other pieces of content and multimedia, I am always excited to help educate and inspire our prospects and clients to reach their highest potential in regards to their packaging processes and needs.