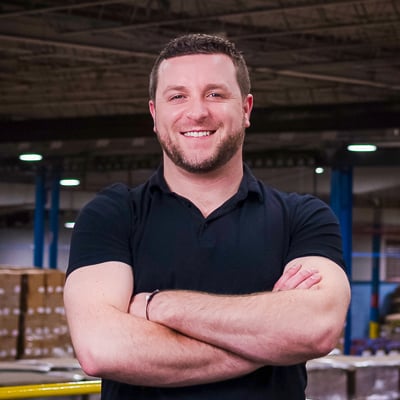 Packaging to Sell Your Retail Product: Halloween 2017/2018
Packaging Materials | The Business of Packaging | Supply Chain Services/ Contract Packaging | Food Packaging | Packaging Psychology
Halloween is coming, and that means millions of Americans are stocking up on candy. Odds are you're going to be giving out special, made-for-Halloween treats. The thing that distinguishes Halloween candy the most from other candy is it's packaging. You have got to design a creative package for your retail product during the holiday seasons!
Most businesses are planning for the Christmas and winter holiday pushes right now and Halloween packaging has already been signed, sealed and delivered. That doesn't mean the tips we discuss below can't be helpful for any holiday or seasonal packaging promotions. so use these ideas in your planning for the upcoming holiday season, and keep them in mind for Halloween 2018.
The National Confectioners Association has reported 65% of consumers will pick themed packaging over plain packaging during the Halloween season.
Every year millions of people are inspired by Halloween product packaging at the point of sale, and more and more manufacturers are taking advantage of seasonal packaging. You will see more limited edition packaging tailored for Halloween and other holidays as digital printing and technology make shorter runs economically feasible.
This post will will walk you through some tips for capitalizing on your Halloween themed packaging so that you can get your piece of the 8.4 billion spent on the holiday this year and next.
Halloween Packaging Design Tips
Graphics that make eye contact
Packaging that 'makes eye contact' draws the consumer's attention and even increases sales. So put images of characters that actually look at the customer.
What better holiday is there to put a pair of dark, mysterious eyes on your packages?
Make your product stand out with stand up pouches
Stand up pouches allow for versatile and eye catching graphics (which will help you with the first tip). They also attract consumer attention because they can stand freely on a shelf, without having to be covered by secondary packaging.
Stand up pouches are retail ready packages.
They are also very lightweight and take up very little room when stored, making them much less expensive to ship.
Pouches are also attractive to the consumer because they are easy to use, and if you make the pouch resealable, you are winning even more hearts.
Use Promotional Displays
Retail point-of-purchase displays can get your product off the shelf and away from the competition. Not only this, but you will have your own shelf space and a multi-sided promotional tool that can be placed in the most traveled spots in the retail space of your choice!
Right up front when a consumer walks in or out can snag some impulse buys
In-aisle showcasing your product by itself in a colorful stand-alone display almost guarantees your product will be seen more prominently than your competitors.
Be color creative
Companies are infusing holiday colors and images into the packaging, while remaining true to their brand.
This is the trick for successful Halloween packaging, or any seasonal packaging for that matter.
Don't lose your brand identity underneath your holiday packaging additions, but be sure to take advantage of the Halloween retail craze by releasing something seasonal.
Don't pick black or orange. Your packaging will drown in a sea of the same colors. Sure, black and orange are the colors for Halloween, but everyone knows that. Including your competitors.
The color of your packaging can influence a consumers decision to purchase just as much as the cost and the product within, so get creative!
Use flexible packaging
There are a ton of ways your can use flexible packaging to wrap your product, in both shape and color.
Multiple products along the same lines look great when wrapped up together, especially when it comes to seasonal packaging. Bundle a few of your items to maximize your reach and your sales.
If you don't want to bundle these products together at your facility, I know an award-winning co-packer who can do just that, just let me know.
Get a little creative with your holiday packaging design. There are many ways flexible packaging can be shaped to stand out on and off the shelf, so let your package designer add a little flavor to your packaging shape this year!
Don't forget about texture, either. Different materials can produce some interesting results for your Halloween treats.
Make it last past the 31st
While releasing Halloween themed packages for your products will help you increase sales this month, it's still pretty likely you will have product left on the shelf after the 31st.
Think past Halloween: Consider a more versatile design with an autumn theme to keep the product looking relevant before, during and after Halloween, giving you enough time to get your Thanksgiving/Christmas packaging ready.
Releasing Halloween-themed packaging is a great way to capitalize on the retail frenzy that is soon to start. By using these tips, you'll get the most out of this spooky season.
Approximately 60-70% of purchase decisions are made in the store, and consumers make their decisions in as little as 20 seconds, so make sure your Halloween packaging stands out amongst your competitors!
Want to know how to best protect your packages when shipping them this Halloween season? Check out this eGuide for some awesome tips:
About David Roberge
I am grateful for my 9 years as part of the outstanding Industrial Packaging team. I was able to hang out with some of the most knowledgeable folks in the packaging industry. I feel even luckier that I was able to share that knowledge with you. I love learning, hiking, and growing people and teams both personally and professionally, and helping companies grow better.