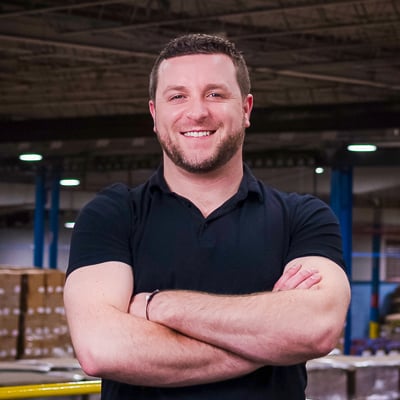 Packaging Trends To Watch For 2018
Equipment | Packaging Materials | Environment | Plant Performance | Shipping Protection | Food Packaging | Packaging Psychology
2018 is right around the corner, and as the leaves begin to change color, retail brands and consumer goods manufacturers, Packaging Designers and Engineers are gearing up for what changes are to come, and what changes they can bring in their respective packaging worlds in the coming year.
From PMMI to InterPack, the talk for 2018 packaging trends is a broad brush covering sustainability; from going light and flexible, to healthier foods and clean labeling with packaging that keeps items fresher and safer for longer periods of time. Creative design isn't to be neglected next year while incorporating sustainability and customization.
Light and Flexible Packaging
The flexible packaging market is growing across the globe due to the many benefits and flexibility it provides including recyclability and lightweight protection for all types of packaged goods.
The lighter the package, the lighter the load for palletizing which can significantly reduce the freight costs for shipping products to their destination.
Charles D. Yuska, President and CEO of PMMI, recently stated that the increased focus on sustainability is driving more demand for energy-efficient filling and closing machines that support flexible packaging materials.
Clean Labeling and Healthy Foods
An interesting statistic that Mr. Yuska also mentioned: "37% of U.S. consumers find it important to understand ingredients on food labels while 91% believe that products with recognizable ingredients are healthier, and the rise in demand for organic food has fueled a more than 10% growth in this sector."
Food manufacturers must act accordingly to meet the evolving customer needs and create foods with recognizable ingredients.
This means the preservatives that are unrecognizable and generally extend shelf life should be replaced with packaging materials and technologies that can counter the removal of these preserving ingredients.
An example of new technology like this would be using High Pressure Processing (HPP) which extends shelf life for fresher, safer foods.
Labeling Requirements
In Addition to clean labeling, 2018 is the current set year for the transition to new FDA nutritional labeling regulations for foods. Understanding the FDA regulations for food labeling requirements is an absolute must. Know what nutritional content for the ingredients in your food product, the serving size, expiration dates and the placement requirements for your package.
The FDA began updating the nutrition labeling guidelines for the first time in 20 years, and if your product is already on the market, it is in your best interest to plan on aligning your nutrition labeling with the updated rules soon. Make sure you are clear on what is required to be on your packaging and labeling before you go to market with new foods. If you aren't confident in compliance, finding a food labeling consultant is never a bad idea. Though the FDA has pushed back the new labeling requirement deadlines a few times already (and it looks like it may be doing so again), it is better to err on the side of caution and be prepared.
Creative Package Designs
With the growing demand for customization as the online sales of consumer goods increases, the need for creative packaging is increasing as well.
Using customized shapes for packaging to complement a flavor or product use is a great way to leave a lasting impression on your consumers in the coming year.
Another way to get creative is to utilize a re-usable package for your products. Provide customer delight with a package that can be utilized differently once its contents is finished.
Often when you think creative, something busy or intricate may come to mind, but extreme minimalism can also be a huge winner for your products.
Look into your target consumer profiles to determine the best way to make an impact on your products growth and demand in 2018, but don't neglect getting creative in your approach.
Survivalists and Selectionists
An article published by Strategy& provided a unique insight into the consumers of today. The article states that consumers in both the US and the UK can be split into two categories: survivalists and selectionists.
Survivalists include the growing number of retirees and millennials that are burdened with college debt. The article describes this segment of the populations mindsets when making purchases as looking for value while cutting back on spending. The survivalists will be found shopping at value outlets like Costco, Aldi's, and online outlets offering lower prices and more convenience.
On the other side of the fence, the selectionists are not worried about spending more for quality. This segment of the population is not worried about price and will be looking for a 'quality' or premium-priced items at namesake stores.
No matter where your target market lies, its important to know who they are, and to make sure packaging speak to them while remaining economical.
What do you see as an upcoming trend for 2018 in packaging? Share your insight in the comments below and let's start a conversation!
About David Roberge
I am grateful for my 9 years as part of the outstanding Industrial Packaging team. I was able to hang out with some of the most knowledgeable folks in the packaging industry. I feel even luckier that I was able to share that knowledge with you. I love learning, hiking, and growing people and teams both personally and professionally, and helping companies grow better.