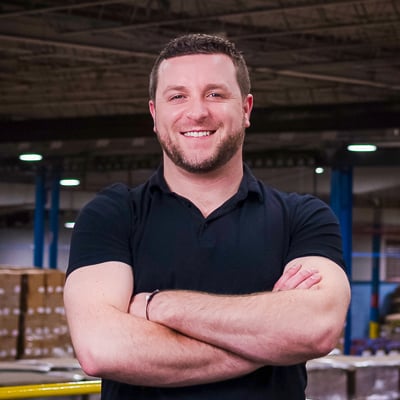 The Biggest Packaging Trends For The 2018 Holiday Season
Packaging Materials | The Business of Packaging | Packaging Design | Packaging Psychology
In what seems like the blink of an eye, the holidays are upon us. Every year, we get to witness a variety of holiday packaging trends developed and followed by companies across their industries. From new colors and textures to packaging innovations, there are usually exciting (and sometimes strange!) ideas added to the mix. We've even experienced a fair share of controversial holiday packaging concepts. As far as we've seen, 2018 will be no different.
From the existing packaging trends to the brand-new ones, we're exploring the most popular movements happening this holiday season. Get an inside look at what other companies are doing for the 2018 holidays, and energize your company's efforts with some fresh insight for your own packaging needs.
---
Your Free Packaging Design Cheat Sheet
Get 5 actionable tips to start optimizing your packaging for efficiency.
---
Bold Colors and Unique Textures
Each holiday season, consumer packaged goods companies gravitate toward a new set of color trends. This year, expect to notice more icy, bold colors in schemes of green, purple and pink. It'll be a break from the traditional green, red and white that shoppers expect to see lining the shelves, while offering an appeal that's fitting for the holiday season. In addition to this transition of holiday hues, rusty metallics in earthy shades will be utilized to capture light and create a sense of warmth.
Another break from the traditions of red and green packaging will be the prevalent application of black and gold designs. Black packaging is known to increase the perceived value of the product, and gold is often associated with elegance and luxury. During the holidays, this is a smart approach for companies interested in elevating their presence among the more typical product packaging colors.
In the beer and spirits arena, metallic colors will help make product packaging stand out. In fact, Heineken released its new holiday packaging highlighting this metallic feel. Borrowing from the holiday allure of champagne packaging, the beer company applied the concept to their Magnum Bottle package to create an eye-catching design that's unique and engaging for shoppers looking to supply their holiday get-togethers.
Cosmetics packaging is also following the metallics trend, especially makers of high-end, luxury products. The cosmetic brand Two Faced put an even bigger spin on this idea by releasing their holiday palettes of eyeshadows, bronzers, blushes and highlighters in the shape of a gold tree.
Finally, across the spectrum of packaging designs, a mix of textures are apt to offer a tactile experience and create a sense of premium design and packaging.


A "Less Is More" Approach to Designs and Illustrations
Although this particular trend may not be specific to 2018, minimalist illustrations and designs are definitely making a comeback in the packaging world. Minimal design simplifies conventional forms, shapes and space to create the most basic concepts, and it can be a powerful way to connect with consumers and stand out against the competition.
Take Coca-Cola, for example, which released a modern take on their famous polar bear for limited-edition holiday beverage cans. The illustrations are minimal, but they still highlight a number of unique features, like the hidden bottle design on the bears' noses.
The truth is illustration can be leveraged in so many ways to create something truly unique and special for the holidays. Designers have returned to the concept of using packaging as a decoration piece so that people are attracted to them and buy the product. Fresh, new ideas are surfacing each year to play to consumers' emotions, beliefs and desires, and this holiday season is no exception.


Sustainable and Reusable Packaging
The Environmental Protection Agency (EPA) reports that between Thanksgiving and New Year's Day, American household waste increases by more than 25 percent. Trash cans full of holiday food waste, shopping bags, bows and ribbons, packaging and wrapping paper contribute an additional 1 million tons a week to our landfills. In response to these numbers and consumer preferences for buying from more environmentally friendly companies, brands continue to be challenged to find ways of utilizing sustainable packaging.
For years, Starbucks has been releasing its much-anticipated holiday-inspired cup designs, which have admittedly led to some controversy in seasons past. This year, in addition to their new batch of holiday-themed paper cups, the company has launched a reusable version that was free to beverage purchasers for one day in the beginning of November. Starbucks' efforts to promote reusable packaging indicates the direction that top brands are taking with regard to sustainability.
It's safe to say that now more than ever, it is important to ensure that your company is considering ways to adopt more sustainable materials and packaging options. There is a plethora of opportunities and avenues to make this a reality, without taking away from the attention-grabbing design ideas that help draw consumers to your product. Prioritizing reusability and sustainability in your packaging efforts is a substantial way to elicit even greater brand awareness and loyalty.
Personal Touches
Packaging that integrates a personal connection with shoppers is a valuable way to increase market share during the holidays. From personalized messages to team photos and well wishes, personal touches go a long way in appealing to consumers at this special time of holiday spirit and giving. The design of your packaging is a huge opportunity to showcase your brand's personality and establish a relationship with shoppers.
Ultimately, there's not one specific way to approach your 2018 holiday packaging design. These trends are just some of the options that other brands are planning to use to differentiate themselves in their space. From color schemes and illustrations to materials and personal touches, be on the lookout for what the competition is up to with their packaging designs, and use these inspirations to improve your own approach for next year. There's no limit to what you can do to take every advantage of your product packaging during the holidays.
Be sure to check out our free packaging design efficiency cheat sheet to uncover smart decision-making tips and actionable guidance for optimizing your packaging design process.
About David Roberge
I am grateful for my 9 years as part of the outstanding Industrial Packaging team. I was able to hang out with some of the most knowledgeable folks in the packaging industry. I feel even luckier that I was able to share that knowledge with you. I love learning, hiking, and growing people and teams both personally and professionally, and helping companies grow better.