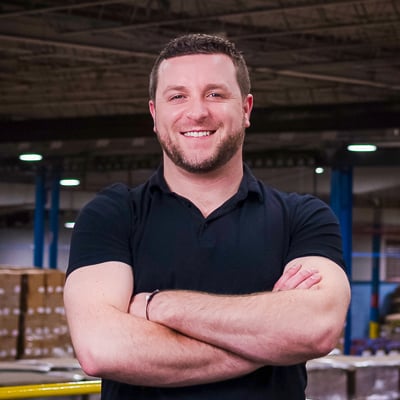 What 2018 Consumer Shopping Trends Mean for Your Product Packaging
Packaging Materials | Environment | The Business of Packaging | Packaging Design | Food Packaging | Packaging Psychology
When it comes to Consumer Packaged Goods (CPG), knowing the wants and needs of your target market is imperative to have a successful product and brand. Consumer shopping trends are constantly changing, and these changes can impact your shelf presence, online presence and ultimately your sales.
It's never a bad time to brush up on the latest developments in your market and what motivates your consumer to purchase your products or your competition. 2018 is geared up to be a pivotal year for packaging and the consumer goods market, and here's why:
A few months back we covered the trends we anticipated for packaging in 2018, and last month Mintel, a leading marketing intelligence agency, released their top 5 global packaging trends in 2018. Their insights further confirmed the top packaging trends we selected while broadening the scope of sustainability in packaging for 2018 and how it will impact purchasing decisions.
Along with Mintel's report, research shows that a focus on reducing waste, confronting the throwaway culture, clean labels, trust and brand-building, and engaging the senses in new ways will shape the consumer goods markets in 2018.
Reducing Waste and the Throwaway Culture
Packaging gets a bad wrap in the eyes of the consumer. Fact. There are a multitude of documentaries and statistics available regarding our consumption problems and waste created by the human population, and it's easy to say that packaging is the problem without acknowledging the benefits of it. It's a much more difficult task to express your brands awareness and care for the environment through the packaging you choose.
"The throwaway culture of today will evolve into one that understands and embraces the role of packaging as a primary means to reduce global food and product waste."-Global Packaging Trends 2018, Mintel
From the land to the sea, the human race can start to positively impact the damage we have done, but we need an understanding of how to do so. You can make a positive impact with your product packaging by reducing the amount of packaging you use, or by redesigning with lighter, flexible materials.
In 2018, Mintel suggests that providing more information about your brand's effort to positively impact the environment and ways that your consumers can do their part will sway consumer shopping decisions. Use your packaging as the voice for your message. Even a small explanation with a QR code that opens to a message on your site could help, or make the consumer experience notable with a more in-depth explanation.
Help your consumers understand the positives that your packaging material choices provide, from extending shelf-life which reduces more frequent purchases and more packaging waste to providing safe foods to underdeveloped nations around the world.
Guide them in learning the proper ways to dispose of/recycle your packaging for optimal re-use and minimizing their waste at home. This can be pivotal in changing how much waste is produced by each household around the globe.
The more informed your consumer is about the packaging you use to protect and preserve your products, the more trust you build with them.
Take Advantage of AI
With the whirlwind of new technology and artificial intelligence taking over every industry, the way you bring your product to market in 2018 and going forward will require some changes to be relevant on and off the shelf. Katy Eskew at FoodNavigator.com dove into the impacts that Amazon Alexa and Google Home can have on brands if they think outside-the-box.
With insights from Mintel, Coca-Cola and Albert Heign, the article clearly lays down the need for digitization for consumer goods brands. Assisting customers in their daily lives outside of the products a brand sells is top priority for large brands this year, and even small brands can gain attention with taking the initiative ahead of the pack.
The Dutch supermarket chain Albert Heijn, owned by leading Netherlands food retailer Ahold-Delhaize, created an app to help consumers create their shopping lists through Siri. (For those living under a rock, Siri is the intelligent personal assistant developed by Apple.)
Think of the products you manufacture and how your target markets consume them. Another great example of utilizing artificial intelligence in packaging is the ground-breaking blister pill packages designed by PhutureMed. Using electronic ink, a smart device is alerted whenever a pill is taken. What a great way to help consumers track their medication use!
Use technology to your advantage to create a useful tool that can integrate with these intelligent at-home platforms. The more you can benefit a consumer by utilizing technology and artificial intelligence for the greater good, the more relevant your brand will be.
Cleaner Foods and Clear Labeling
Simplified ingredients and nutrition labels are going to be sought after by consumers more in 2018. For snack and dessert-style foods manufacturers, this is your call to attention. Preservatives that are unrecognizable or difficult to pronounce are a negative in the eyes of the evermore health-conscious consumer. Reducing the amount of ingredients in your foods to reflect a cleaner label that is easy to understand and digest will win hearts and pockets in 2018.
To reduce the preservatives needed to extend shelf life, talk to your supplier about different flexible films that can counter the lack of preserving ingredients. There are different formulations that can have a better impact on the shelf-life of your foods without compromising quality.
According to a recent study done by the International Dairy Deli Bakery Association (IDDBA) and a write up from BakingBusiness.com, 50% of consumers are more apt to purchase when they are able to see the where the food product was made on the package. Think clean and clear labeling and nutrition.. Think minimalism across the board.
It's worth mentioning that you may be able to find fully recyclable shrink films and pouches that can also boost your brand's corporate responsibility while adding transparency and extending shelf-life.
Engage the Senses In-Aisle
You will hear time and again that to be healthy when shopping at a grocery store, it is suggested that you stay primarily on the perimeter of the stores. This is where the fresh foods are generally located.
This isn't to say that your products are lost to all shoppers, however it's important to take into consideration the health-focused and younger generations when you design your packaging for the products that don't make the perimeter-aisle cut. Transparent packaging can convey trust and openness and align with the consumer's desire for fresh and healthy foods.
Creating a contemporary and unique package will draw attention to your product. Use colors and shapes that match your target markets and textures to invigorate the senses. If you can, where you can, capitalize on recyclability to show your corporate responsibility as well.
If you aren't sure where to start for protecting your products while reducing waste, take a look at our free eGuide- The Ultimate Guide To Protective Packaging, free!
About David Roberge
I am grateful for my 9 years as part of the outstanding Industrial Packaging team. I was able to hang out with some of the most knowledgeable folks in the packaging industry. I feel even luckier that I was able to share that knowledge with you. I love learning, hiking, and growing people and teams both personally and professionally, and helping companies grow better.