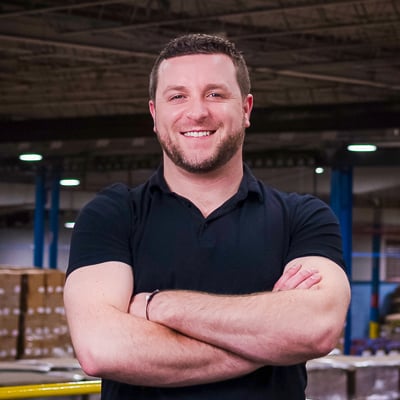 Product Packaging Tips For Start Up Businesses
Equipment | Packaging Materials | The Business of Packaging | Supply Chain Services/ Contract Packaging | Plant Performance | Investment | Food Packaging
If you have a start up business in retail and consumer goods markets, you have plenty of hurdles to overcome as you get your product off the ground. According to an article from Fortune.com and featured by Forbes, 90% of start ups fail.
The reasons so many fail are varied and range anywhere from lack of need in the market, lack of funds, the wrong team, or simply strong(er) competition; one way to keep your business on the right track is finding the ideal product packaging, processes, suppliers that will help guide your business and your product launch to success.
Big Dreams and Rose Colored Glasses
Many start up owners will experience a little shell shock as they begin the journey of packaging their prototypes for the marketplace. Packaging can be more costly than expected, but its the first impression that a consumer will have of your product. Packaging is the gateway to the consumer base you are trying to build. The first step is acknowledging that your packaging should hold a priority on your checklist; the second step is knowing your target market.
You may have to get a little creative, but there are many ways to design a great package without breaking the bank. A great way to reduce costs is to use flexible packaging rather than bulky box or glass jar to reduce space and freight costs. Will printed labels be a better alternative for you over a custom-printed package? Is automating your packaging line worth looking into for added long-term savings?
Know Your Target
There are already so many wild packaging concepts designed to catch the eye of the consumer in the marketplace that you've got to have something that will stand out on the shelf and speak to your target market. If you are constricted to a smaller budget, don't be discouraged. Get creative.
Will a minimalist package design appeal to the consumers you are trying to reach?
The only way to know, is to know your target audience.
Are you going direct-to-consumer rather than selling on the shelf? Extravagant packaging may be wasteful in this case. Consider easy to open, easy to discard packaging that will delight the consumer when they open it. Conversely, the 'un-boxing' experience can also win a customers heart. Fully understand the needs of your consumer and their preferences and what will drive repeat purchases and word-of-mouth recognition. If you don't have a packaging designer on hand, a quality supplier will be able to point you in the right direction, or they will be able to help you with someone in-house.
Know your competition
Before going to production, its imperative to understand how your competitors are marketing and packaging their products. How can you differentiate your product from them and still catch consumer attention? Consider their marketing strategy in the marketplace. Look at their packaging design and the materials, labeling and colors they use. Compare these to your understanding of the target market. Use this research to drive your package design and marketing strategy.
MOQ
Most packaging manufacturers will have Minimum Order Quantity (MOQ) requirements in place for each type of packaging they provide, and this is usually unexpected by a new business owner. If you are looking at starting at a small scale for production of your products, it's important to understand the limitations you may face. Will you be able to meet the minimum order quantities the manufacturer requires for the type of package you want? Does your business have the cash flow or credit to afford these quantities? As a business owner, you understand the need for justification to be profitable, and this is why MOQ's are in place. Manufacturing a package is not free, so your order needs to be able to cover the expenses it will cost to create it.
Another thing to consider with MOQ's when you receive word from you supplier: They may not be the ones setting the minimum. In some cases your supplier will work with multiple packaging manufacturers in order to provide a quality selection of packaging products and services. This can reduce the amount of touch points required by your business to manage your manufacturing and production operations.
Buy In Bulk
Order quantities will often affect the pricing you receive. A pouch manufacturer, for example may require a minimum order of 5,000 pieces to accept an order, in which you may pay $1.68 per pouch. If you order double this amount, your cost per package will be $0.92, providing you significant savings. Smaller quantity orders will cost more, and it's important to keep this in mind. This statement speaks across the board and includes your shipping materials. Consider how you manage your inventory and how you can buy in bulk to reduce overhead costs in the long run. Keep in mind the risk you will take on when ordering in bulk, too. If you product flops you will have a bigger loss on your hands with a useless inventory.
Lead Times
Remember that lead times will need to be factored into your ordering process.
Often times, non-stock items will take a few weeks to reach you. For example, lead times for digitally printed packaging are usually around 3 weeks, and for standard flexographic print the lead times can average around 8 weeks. Another important consideration in this aspect is the risk involved.
Know Your Product And Your Production
In order to design an effective package, you have to understand your product fully and work with a supplier who understands what the will be required to protect and maintain it's shelf appearance. Is there a shelf-life to your product? Have you tested the shelf life of it? Does moisture have any impact on it? How will you label the packaging (printed carton or other printed packaging material, stick-on, etc.)? All of these items will impact the formulations of the packaging materials you opt for.
For your production, ask yourself the following questions: Are there any bottlenecks to consider? Do I have the right machinery and enough skilled labor to meet demand? Do I have additional space to store bulk materials? How long will initial inventory last? What is my estimated quantity per run? Is outsourcing an option for me? Working with a contract packager who can handle your entire packaging production and fulfillment. Co-Packers can help manage your budget easier with fixed costs and no need for a giant facility or labor management to run your production.
Working with a packaging supplier that works to understand your unique new business before offering products will be a huge benefit to your success. Not only can they identify ways for you to optimize your packaging and offer customized solutions that meet your needs. They may be able to identify ways to improve your packaging line efficiencies, too. The sooner in the process you involve a supplier, the better they will be able to provide value to your business.
Want to learn more about implementing effective protective product packaging? Check out our free guide here!
About David Roberge
I am grateful for my 9 years as part of the outstanding Industrial Packaging team. I was able to hang out with some of the most knowledgeable folks in the packaging industry. I feel even luckier that I was able to share that knowledge with you. I love learning, hiking, and growing people and teams both personally and professionally, and helping companies grow better.