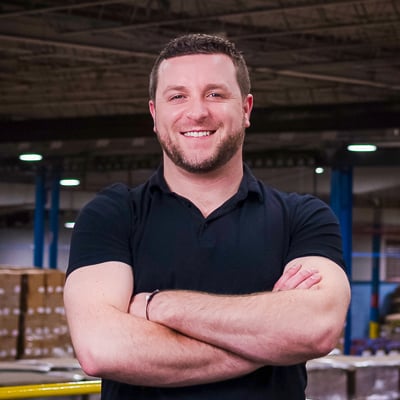 The Top 7 Packaging, Operations, and Labor Cost Savings Tips
Equipment | Packaging Materials | Environment | The Business of Packaging | Technical Service and Support | Supply Chain Services/ Contract Packaging | Plant Performance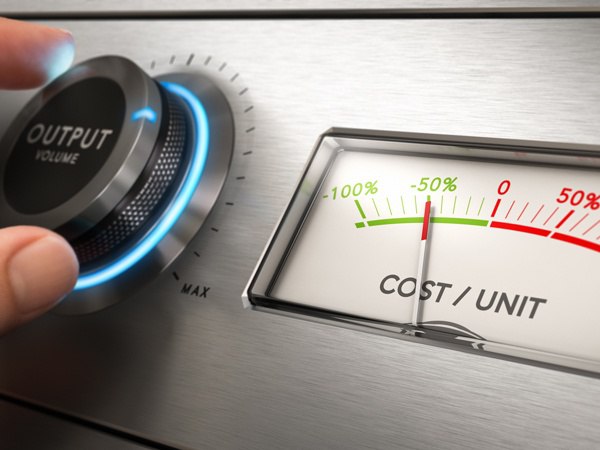 As the Manager or Supervisor in charge of manufacturing and production floors, your goals for increased productivity and lower costs are almost always at the top of the priorities list. According to several voices across the web, freight and labor costs as well as inventory control are the main contributors to lower productivity and increasing costs. Not mentioned enough is how to impact these numbers, or where to begin. By reviewing your packaging process and your overall production line, you can find several ways reduce your total cost of packaging and impact your labor numbers while improving efficiency. Here are the top seven ways that packaging can positively impact these numbers.
1. PREVENTIVE MAINTENANCE
I wasn't sure if I was going to number this from 7-1 or 1-7, but either way, preventive maintenance of your machinery is at the top of the list for ways to improve productivity and increase uptime in manufacturing facilities. According to eMaint, many studies show that organizations spend as much as 80% of their time reacting to issues rather than planning ahead or preventing them. If you don't have a preventive maintenance program in place for your packaging machinery (and the rest of your production floor, for that matter), you are allowing unscheduled downtime to control your costs. Our technical service team is able to save our customers an average of 32% on annual maintenance costs by implementing PM programs for their machinery.
2. AUTOMATION/HEADCOUNT
Your current processes may be holding you back from greater productivity and reducing your costs of packaging. Depending on the structure of your production floor, you may be able to reduce labor count required by automating some (or all) of your packaging processes. The upfront cost of automation is often the decision-maker's reason to stay the current course, but the true cost is missed. The cost of labor vs. the speed of return with automation provides a clear answer to those willing to look from a longer term point-of-view.
Example: By implementing an automated l-bar sealer and eliminating the position previously required to seal your products in shrink film manually, you can potentially save between $25,000-$30,000 annually and the machine could pay itself off in one year!
3. REDUCE DAMAGE
If you are seeing a large amount of product damaged before making it to the end-user or retailer, it may be worth reviewing your current packaging for your product and for your freight. Too much of this and you could be costing more than simply damage to your goods, but damage to your reputation with your customer. Determine the main cause of damaged goods by performing an audit of damages recorded during the past year.
If your product is damaged during shipment, there are several things to consider. You may need to increase the gauge (the thickness) of your stretch film if the products are not staying contained to the pallet for the duration of travel. Your film may be clinging to others and compromising the load. If you are shipping a lightweight product with a heavy-gauge stretch film, your product may be getting crushed with too much load containment. A tell-tale sign of this is heavy creasing in the corrugated box. In this case, you may want to go with a lighter gauge film, but that shouldn't be decided until you remove any other potential causes of damage.
Verify that the film you are wrapping with is compatible with your machinery. Some stretch films are not designed for certain machines. Additionally, check the settings of your automatic or semi-automatic wrapper. If they are not adjusted for each type of load, this is a potential culprit. In any case, it will be in your benefit to discuss your situation with a packaging professional to determine the ideal film and load containment for each of your freight loads, or to determine the main cause of freight damage.
4. MATERIAL SELECTION
When is the last time you reviewed your product packaging? Are you using more packaging material than is really necessary for your product? Are you using the ideal material? With the vast selection of packaging options available and greener alternatives that meed the demands of large retailers and the consumer in general, reviewing your current product packaging must be taken into consideration. Certain shrink films can handle the heavy products by themselves where corrugated trays were needed in the past. Different packaging overhauls can drastically reduce your overall packaging costs. Don't neglect the overall overhaul of your packaging over the next year.
5. BUY IN BULK
You may be purchasing your packaging materials on an as-needed basis, but if you have the space available you could be missing out on significant discounts. It's important to remember that certain materials have expiration dates. Check with your supplier to find out how long the product you are bringing in is good for. If you end up purchasing more for the discounted pricing but end up with more on-hand than you can use within that time-frame, you may be stuck with useless goods that are taking up space and adding to your costs. You can find significant discounts on your packaging materials by ordering in bulk, so keep this on your list to review when investigating ways to reduce your packaging costs.
6. REDUCE ENERGY COSTS
By reviewing your current energy usage and switching to greener alternatives, you are not only saving on the costs of overall utilities, but you are also saving on the maintenance costs that older items require. Take a look at your current lighting and your machinery. Have you already traded out your fluorescent lighting with LED retrofits? You can expect an average savings of $11 dollars per bulb per year just by trading out old T8 fluorescent with an LED. They also will pay themselves off on average in under 3 years, and last over 10 years before needing replacement when running 12 hours per day! You can save with your packaging line as well. Trade out your pneumatic packaging machinery for electric and save on both annual electricity costs and the maintenance costs of the air cylinders.
7. OUTSOURCE
Find significant savings by outsourcing your packaging with a contract packager who can handle your project. When you outsource a project with a qualified co-packer, you won't have to manage the packaging in-house at all, and they will handle the product from packaging to delivery. A good co-packer offers a turn-key solution for your business and will manage trained labor, space, and inventory for your product. A co-packer can take on seasonal or full-time projects for you in their own facility at a fixed-cost, eliminating the ups-and-downs of an in-house project. If contract packaging seems like it speaks to your needs, connect with a professional to discuss your project.
There are many more ways you can have a positive impact on your production, packaging, and labor costs this year, but use this as a starting point to start making the impact today. Check out our free cheat sheet for packaging optimization to find more ways to improve your costs today!
About David Roberge
I am grateful for my 9 years as part of the outstanding Industrial Packaging team. I was able to hang out with some of the most knowledgeable folks in the packaging industry. I feel even luckier that I was able to share that knowledge with you. I love learning, hiking, and growing people and teams both personally and professionally, and helping companies grow better.