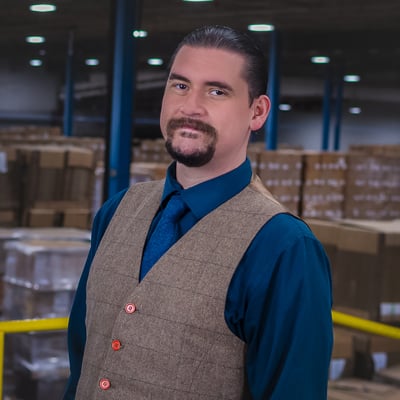 Top 10 Packaging Trends For 2022
Equipment | Packaging Materials | Supply Chain Services/ Contract Packaging | Packaging Design
As we enter into Q4 of 2021, pumpkin spice everything is beginning to show up in the wild. Campfire smoke rises from the earth, and people are starting to make their Christmas shopping list.
It may seem crazy, but we are closer to the first day of 2022 than we are to the first day of 2021! Time flies, eh?
With the new year just around the corner, now is an excellent time to focus on the significant packaging trends for 2022. As a tradition here at Industrial Packaging, we consistently publish our top packaging trends article as the following year approaches.
In this article, we will be exploring the top 10 packaging trends for 2022. With the information in this article, you will understand the most important items of consideration for packaging come the new year.
1. Pandemic Prepared Certification For Packaging Lines And Supply Chains
As fall approaches, many businesses are once again taking a hard look at the COVID19 pandemic. With the delta variant expanding across the country and hot spot cases surging to numbers not seen since the beginning of the pandemic, companies are taking stock of what is essential. A focus on safety is front of mind for many businesses and their supply chain.
One way companies can significantly reduce the effect of pandemics on their packaging lines is by becoming pandemic prepared certified. This certification from AIB International gives your facility an upper hand in the battle against COVID19 and other potential viruses that could be problematic in the future.
At this point in time, one of the biggest questions you may want to ask yourself is, can your business afford not to be pandemic prepared?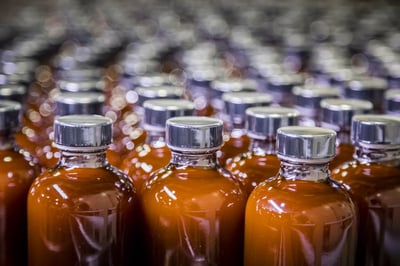 2. Protective And Tamper Evident Packaging
With health and safety being an essential item of consideration for many businesses, protective packaging and tamper-evident packaging are becoming ever more popular for many food and consumer goods manufacturing companies.
Protective and tamper-evident packaging materials allow companies to enhance the safety of their current packaging containers and provide consumers with the ability to quickly identify if their products have been compromised or tampered with.
Protective and tamper-evident packaging materials include items such as seal bands, lidding films, blister packs, and flexible pouches.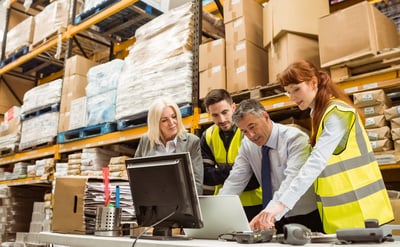 3. Contract Packaging
As the great resignation continues to spread like a wildfire across the USA, many businesses are concerned about their ability to keep their packaging lines running. And, while employment benefits will end in September, and many believe that will result in workers returning, others are not so sure.
In this respect, there is perhaps no better time to consider outsourcing your packaging line and supply chain through contract packaging.
Co-packers specialize in taking packaging off your plate so that you can focus on your business's core capabilities And, they can leverage more extensive networks of temporary workforces or automation capabilities to keep your business running.
In this way, co-packers can take two significant headaches away so that you can stop worrying about the future and focus on the success of your business.
As we head into 2022, consider asking yourself a question. Do you want to be the one battling the ongoing repercussions of the pandemic and the great resignation, or, would you prefer to hand that over to a business that specializes in handling black swan events like this?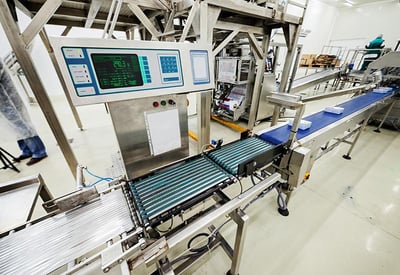 4. Packaging Automation
If you want to keep your packaging line in-house but want to ensure that your operation is as close to COVID proof as possible, you may want to consider a more technically advanced tool for your arsenal. Automation is one of the best weapons you can have against COVID.
It is also the best way to increase and exceed your key performance indicators continually. With a partially or fully automated packaging line, you will have much fewer people in the warehouse. This will help to prevent the spread of illness while also resulting in a better-optimized packaging line.
Whether you choose to use fully automated packaging machinery by itself or in conjunction with collaborative robots, automating your packaging line will help you increase production, improve quality, and help keep your people, products, and brands throughout the supply chain safe.
5. Virtual And Augmented Reality Packaging
One of the hottest trends we have seen in 2021 is the advancement of AR and VR in packaging applications. With the rise of the metaverse being one of the year's major stories, it is no wonder that more brands are jumping on the AR/VR packaging bandwagon.
From major brands like Pizza Hut to beverage companies such as 19 Crimes Wine, augmented and virtual reality applications are becoming more popular by the day!
Part of the reason these digitally augmented forms of packaging are becoming so popular is that they offer access to special deals, coupons, games, and other interactive experiences that you cannot access unless you are using AR or VR devices such as smartphones, tablets or virtual reality headsets.
Using virtual and augmented reality packaging can give your business an edge over your competitors who are not implementing these technologies.
---
Need Help Designing Your Packaging?
---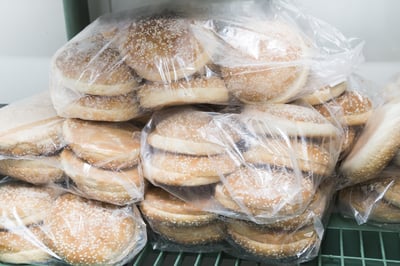 6. Transparent Packaging
A new trend that we see that is becoming very popular with consumers is transparent packaging. These include items such as flexible pouches that feature a transparent plastic window that allows consumers to see the product inside of the package.
By allowing the customer to feel the texture of the product while also seeing their items without opening the packaging, you provide an interactive packaging experience that entices the customer to pick up and inspect the product.
This increases the probability of the consumer grabbing your product off the shelves and placing them in their shopping carts. Another popular form of transparent packaging includes flexible bagging such as poly bags.
Basically, polybags are a type of transparent plastic bagging made for the shipping of different products. A polybag is made from polyethylene, a very common formulation of plastic.
Polybags are most often used for packaging consumer products like cloth, trade magazines, mailers, bedding, and pillows. Other types of transparent flexible bagging are also commonly used to package bread, rolls, and other baked goods.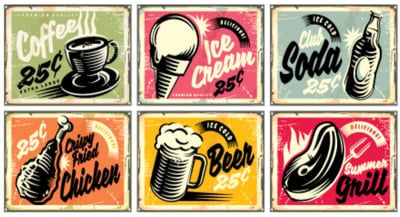 7. Vintage Packaging
A trend that we first saw in our article on top packaging materials for 2021, vintage packaging, is continuing its rise in popularity as we head towards the new year.
With nostalgia being a popular marketing trope gaining consumer's attention since 2020, vintage packaging has become more common in the marketplace.
By instilling a sense of "the good old days," vintage packaging gives consumers a feeling of attachment to older generations and simpler times.
Often treading the line of luxury packaging, vintage packaging's aesthetics, color combinations, and typography have proven to be both eye-catching and appealing to consumers as time has gone on.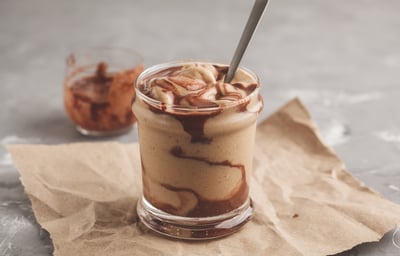 8. Luxury Packaging
Speaking of luxury packaging, that is another form of packaging that continues to gain momentum in the marketplace. With the currently booming economy, it should be no surprise that many people are treating themselves.
Those treats include items such as aged whiskeys, smartphones, watches, fine wines, gourmet foods, and more. An excellent example of luxury packaging would be a vintage scotch whiskey.
These types of liquors often come in what would be known as luxury packaging. They often feature multi-layer packaging, which combines a paperboard box, custom foam insert, and high-quality glass bottle.
Luxury packaging exudes a sense of pure indulgence. It aims to produce a feeling similar to that of the product being packaged. And while this type of packaging continues to be a hit with well-to-do consumers, there are some concerns about luxury packaging's environmental costs.
Between 2019 and 2021, luxury packaging saw growth of over 3% in global sales despite those concerns. That number continues to rise as we head closer to 2022.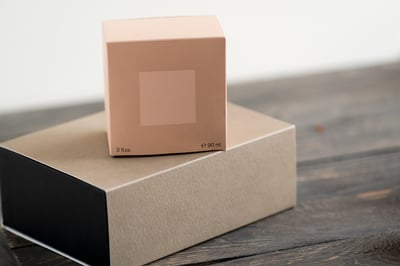 9. Minimalist Packaging
Less is more, am I right? In stark contrast to luxury packaging, minimalist packaging seeks to use the least amount of materials, typography, ink, and space as possible.
This type of packaging appeals to consumers overwhelmed with the variety of pulsating colors, aesthetics, and other attention-grabbing forms of packaging materials.
Interestingly, by having such simple designs and often flat or monotone colors, minimalist packaging often stands out from the vast sea of multi-colored and multi-textured packaging alternatives on the market today.
By regressing to simplicity, brands can stand out without resorting to using multiple materials, printing technologies, textures, and other popular "in your face" marketing techniques.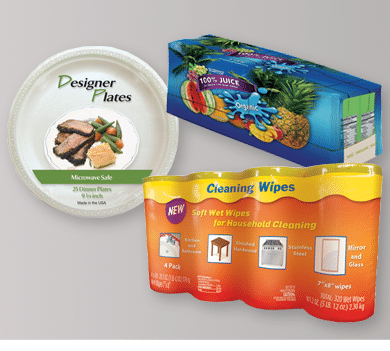 10. Flexible Packaging
Finally, we come to flexible packaging. Flexible packaging is a type of packaging in which the shape can be manipulated or bent easily. Generally speaking, these materials are made from various plastic formulations, foils, paperboard, and bio-polymers.
Flexible packaging is fast replacing more costly and less environmentally friendly forms of rigid packaging. With a lower carbon footprint and cost than their rigid counterparts, flexible packaging materials win consumers worldwide.
There are many different types of flexible packaging materials. But, some of the most popular varieties include shrink film, stretch film, flexible pouches, roll bags, poly bags, strapping, and carded packaging.
Where Can You Learn More About Packaging?
While these topics are the top items of consideration for 2021, these equate to a tiny portion of the realm of packaging. Would you like to learn more about packaging materials, machinery, and trends?
If you would, you will want to consider perusing our flexible packaging learning center. Here you will be able to find all the information about packaging that you could possibly want!
About Nathan Dube
As the Digital Marketing Specialist at Industrial Packaging, I am honored to create content for such a phenomenal company and work with one of the greatest teams in the Packaging Industry. Whether creating a video, writing blog posts or generating other pieces of content and multimedia, I am always excited to help educate and inspire our prospects and clients to reach their highest potential in regards to their packaging processes and needs.