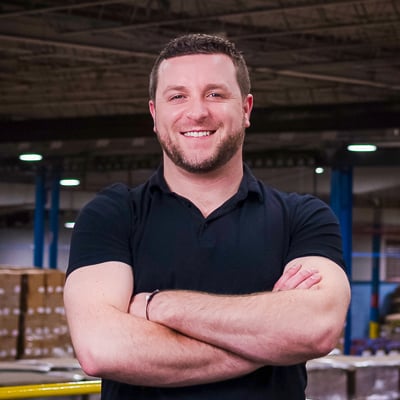 What's Not to Love? 4 Ways Product Packaging Makes Your Life Easier
Packaging Materials | The Business of Packaging | Plant Performance | Packaging Design | Shipping Protection | Food Packaging | Packaging Psychology
We talk a lot about the various types of product packaging; from materials to design and other ways to make your products stand out for your customers in the retail markets. But why is packaging itself important?
Here are the top ways packaging benefits you and your consumer, and how it helps get your products from point A to B securely.
1. Quality Protective Packaging Reduces Damage
Even the best, most innovative product won't sell if you can't deliver it to the customer without damage.
---
See if your packaging machinery is helping or hurting your packaging efficiencies with this quiz and identify whether to repair, replace or refurbish what you're working with!
---
2. Improves Efficiencies
3. Product Marketing
4. Connecting With Your Customers Emotionally
Conclusion
While what's on the outside of your products might seem less important than the products within, your product packaging is the first thing your customers see when interacting with your brand, and it's responsible for getting your product to the shelf in a visually-appealing, protected exterior. This makes packaging just as important as the product it holds within!
Don't let your own machines be responsible for ruining your packages. Take our quiz to see if your machines need refurbishing or replacing.
About David Roberge
Part of the outstanding Industrial Packaging team. I'm lucky to hang out with some of the most knowledgeable folks in the packaging industry. I feel even luckier to be able to share our knowledge with you. I love learning about our readers and helping them grow their brand through unique, flexible package design from the birth of the product idea, through the supply chain, and to the launch and placement on the shelf or at the consumer's door.