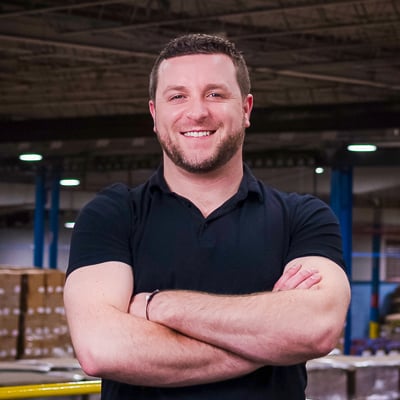 Eye-Opening Research Leads To Smarter Packaging Design
Packaging Materials | The Business of Packaging | Investment | Packaging Design | Food Packaging | Packaging Psychology
As a forward-thinking company with your eyes set on growth, you're likely assessing every factor that drives your revenue and bottom line. Every year, you're brainstorming ways to improve in the coming year, and that should include your packaging design.
There are several elements to evaluate in order to make smarter package design decisions. Of course, due diligence and research is a necessary step toward making the most impactful decisions for your business.
The following are critical elements of research that will help you make smarter and more-informed decisions for the future of your brand.
Tap Into The Power Of Qualitative Research
Quantitative research is a must, but don't lose sight of the power of qualitative research. Effective packaging leaves people with an emotional reaction. Whenever consumers choose to purchase, their decisions often stem from a feeling or emotional response – the appeal that product packaging has to their preferences. This is why qualitative research into your target market is an important consideration.
Work to uncover the driving forces behind prospects' attitudes and preferences. Why is your audience attracted to a certain style of packaging? Why are they interested in one color over another? What feeling does your packaging elicit?
Start holding focus groups and face-to-face interviews with consumers within your target market to gather such valuable information. You can even talk to consumers who gravitate to your competitors' products. Also consider store visits to do a study and analysis. And of course, look for related, publicly-available consumer trend research on the web and capitalize on the availability of consumer opinions on social media.
Understand Your Successes And Pitfalls
Qualitative research should help you gain a better understanding of both what is and is not resonating with your target audience.
What do people connect with in your packaging and design? What is it about your packaging that's gravitating to your prospects? You don't want to make a blind decision to change an element of your design that's working in your favor.
Focus groups and interviews should certainly dive into what about your packaging could be improved, though. Work to understand why your subjects have negative reactions to elements of your packaging. Also ask what kinds of brands they typically gravitate toward when shopping for similar products.
Don't only speak to consumers that already purchase your products, either. Especially if you're looking to launch a new product to a new audience, make sure you're speaking to the people you'll be trying to reach. Branding and marketing that's worked for one audience isn't necessarily going to be effective for another target.
---
Get your free copy of the Packaging Design Optimiation Cheat Sheet here! An actionable checklist to maximize efficiency with your product packaging.
---
Keep Up With Market Changes (In The Right Way)
A previously-effective brand identity is not a sign of perpetual success. In fact, as younger consumers age into your target market and your loyal consumers age out of the need for your product, your packaging will assuredly need to adapt. Even shifting preferences within the same consumers may necessitate a revamped brand identity. Consumers may develop or bring different ideals and preferences, preferring to be marketed to in a different way.
Keep tabs on the latest and greatest in the retail space. What are others in your wheelhouse doing? More importantly, what changes seem to be resonating with your target audience? It's important that you conduct competitive analysis and evaluate similar brands to keep up with modern preferences. That being said, a flashy design trend might not make sense for your audience. It's important that you match your message and product packaging with your audiences preferences.
Incremental Change Can Be Incredibly Effective
Keeping your brand fresh is a fundamental need to connecting with your audience on a continual basis. You could have a great product, but if your packaging is no longer resonating with your audience, another brand could make a connection that flips your customers.
You don't need to turn your brand upside down to stay fresh, though. Consider making incremental changes when they make sense. If research backs up your changes and you believe certain elements of your brand aren't resonating, make a change. It's important to understand what's working and what's not so you're not scrapping something that's effectively attracting customers.
Keep in mind that packaging doesn't just mean the graphic design of your package. Consider testing different packaging material, less material or different shapes to learn how the customer experience differs.
Consider AI When Making Packaging Decisions In 2018
Surely you're no stranger to Artificial Intelligence. More and more brands are adopting AI into their packaging design to create a more immersive consumer experience. It behooves you to look into what AI could look like for brand and packaging.
If you're targeting an older generation that doesn't use technology, using AI may end up being cost-prohibitive. But it's important to stay in-the-know on changes in purchasing behavior and packaging trends.
Understand how your audience is leveraging AI. How could it be useful for your audience? Could they use it to find more information about your product or brand? Could you use it for entertainment and delighting your consumer? The key to AI (or any innovation) is that you implement it in a way that will help you meets your goals – driving revenue and repeat purchases. Don't incorporate new technology for the sake of it.
Make Your Decisions For Packaging Material And Design With Research To Back Them Up
Your packaging is one of the greatest factors in consumers choosing your product over competitors. What you put on the shelves must resonate with the right people. Colors, packaging, displays and messaging all tie into the emotional connection that drives purchase decisions.
It's essential that you continue to research packaging design and consider every element that affects the consumer experience. Whether you're looking into a major overhaul or minor alterations, you must assess your target audience's preferences to grow your brand and product.
Learn 5 actionable tips to help you maximize your packaging design efficiency. Click below to download a copy of our cheat sheet.
About David Roberge
I am grateful for my 9 years as part of the outstanding Industrial Packaging team. I was able to hang out with some of the most knowledgeable folks in the packaging industry. I feel even luckier that I was able to share that knowledge with you. I love learning, hiking, and growing people and teams both personally and professionally, and helping companies grow better.